NOT COMPROMISING
Ari Lawrence, aka The Neighbourhood Character, has been steadily researching and creating in Berlin for the past nine years. An enthusiastic producer, instrumentalist, vocalist, and selector, Ari's practice widely reflects their collaborative spirit. In addition to pursuing interventionist research around politics and praxes of marginalised electronic producers as a doctoral candidate at Goldsmiths College, The Neighbourhood Character is a founder and core leader of Woodwork Collective, an intersectional collective conceived with the purpose to create alternative avenues for socio-cultural mobility, professional self-empowerment, and transnational interchange in creative industries. Crystal Mioner chatted with them about how they came into music, community possibility, and Woodwork ahead of their Tissue Magazine mix.
INTERVIEW: CRYSTAL MIONER
PHOTOGRAPHY: CHIHIRO LIA OTTSU
MIXTAPE ARTWORK: JUNE LAM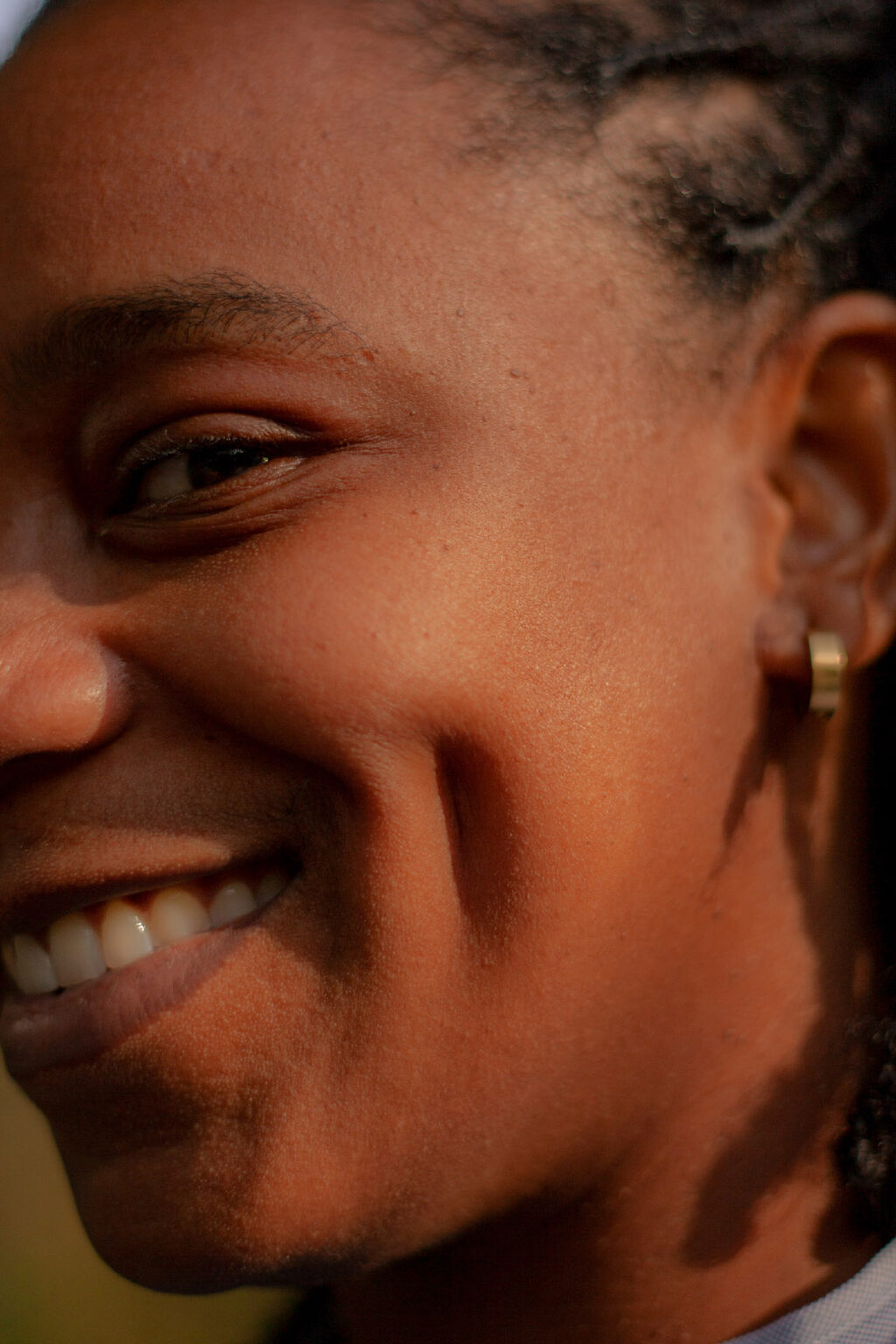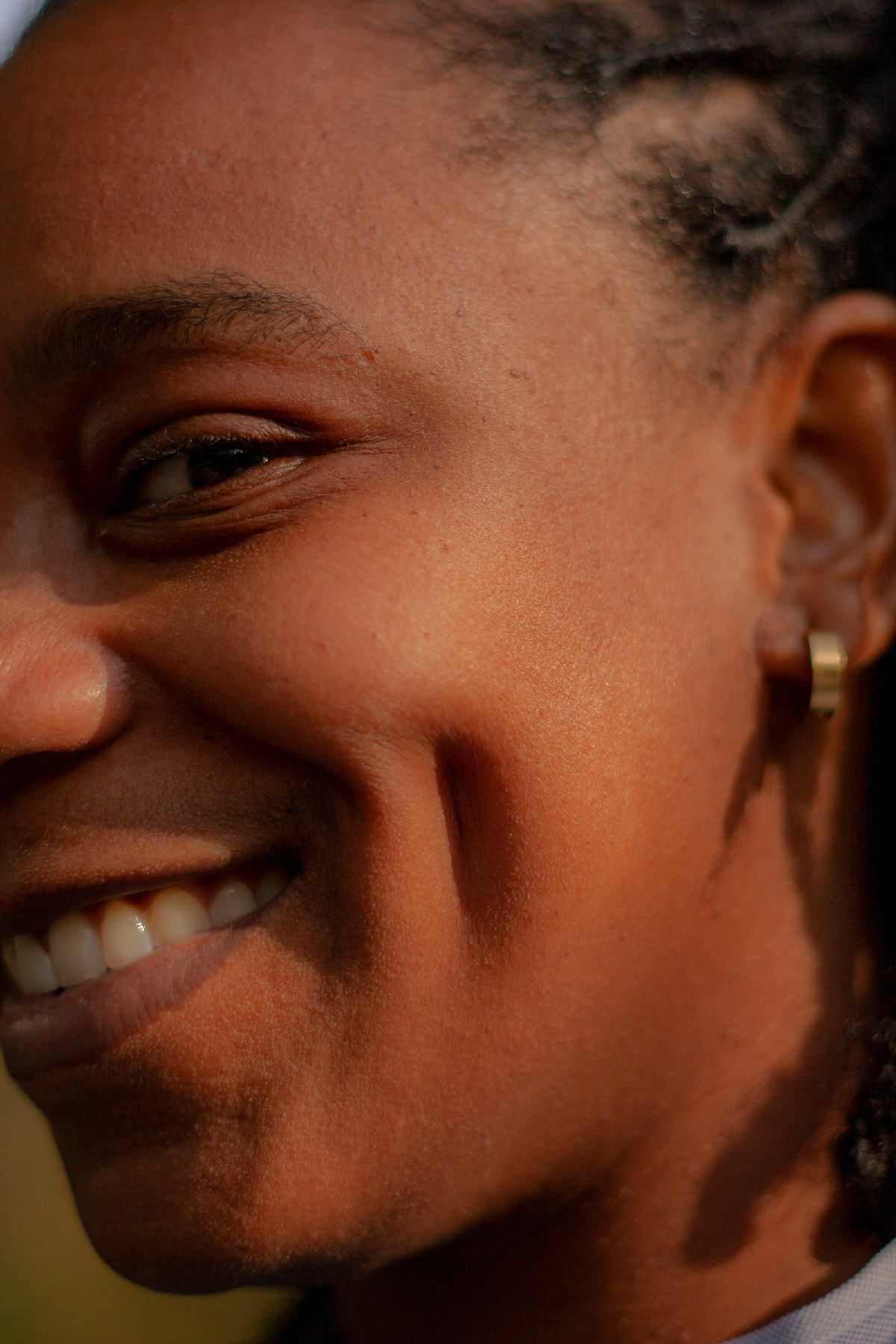 I remember you telling me music has been a part of your life since a young age?
When I was really young I was learning piano and was in the choir class and for a little while auditioned with the San Francisco Girls Choir but the time commitment was too much, driving back and forth from Oakland to San Francisco. When I was in second grade, I could finally join band and I played the clarinet, even though I wanted to play drums. Mr. Green, my music teacher, thought it was important to understand musical things before I could keep the beat. The next year, I could finally play the drums and we would drive around to different schools so I could practice with different drummers. In 6th grade, I got into guitar and was taking lessons weekly. When we moved to Texas, I continued playing and my mom was able to afford lessons for me for about two year, which I was super grateful for. Basically, when I got to high school, they said I had to be in the marching band if I wanted to be in the band the rest of the year. I was not about to commit to being at football games just to play music.
"Maybe if my high school had been more black, I would have been down."
I think for so many people their introductions to music are in marching bands which is a turn off.
A turn off for sure. Yeah, some people love it but it was the last thing I wanted to do. Maybe if my high school had been more black, I would have been down.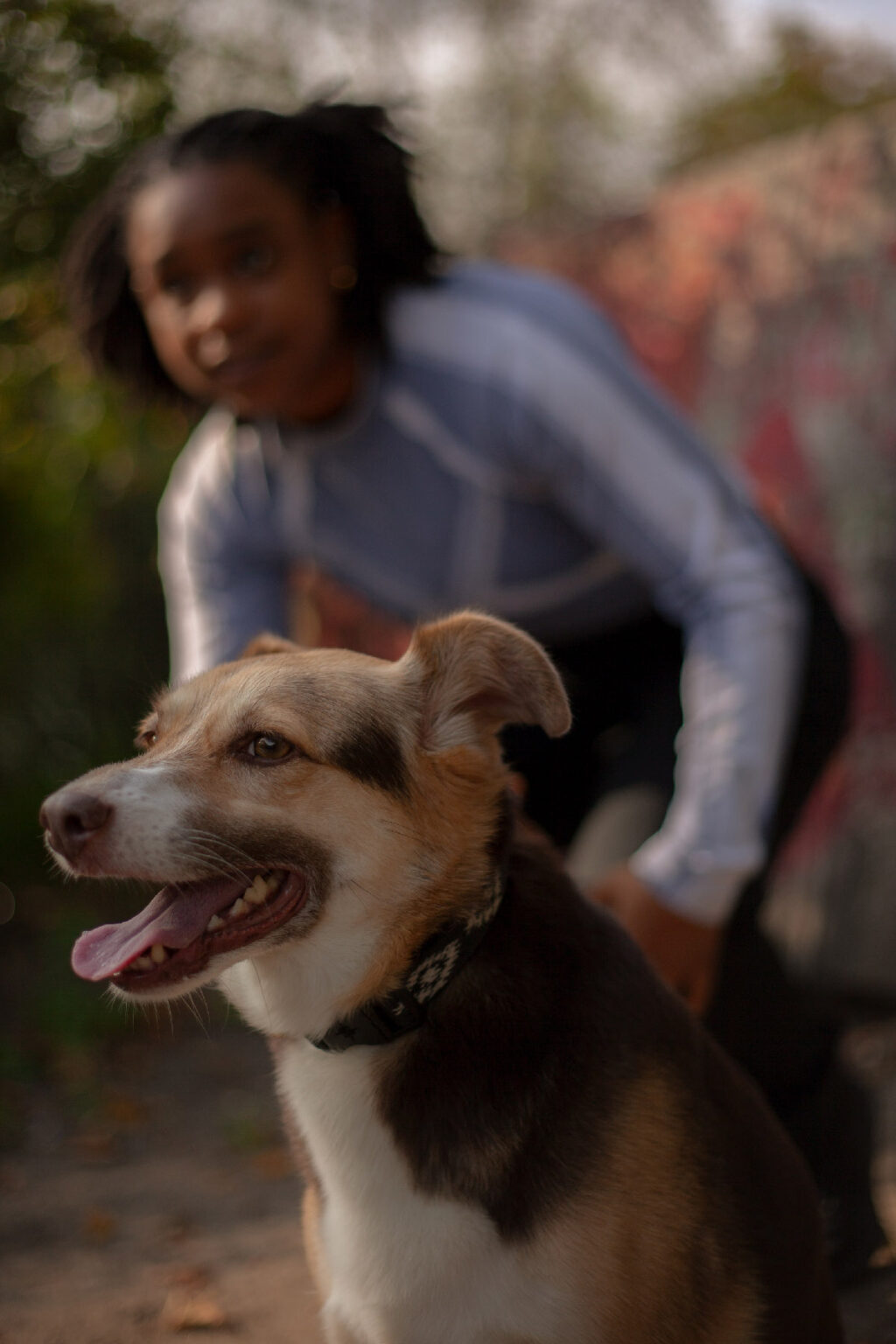 What was your move to Texas like?
I was born in Berkeley, CA and moved with my mom to Austin,TX when I was 14, in 2004. I went to high school in a suburb of Austin called Lake Travis, which is where the Trump boat party recently happened.
The place where they were all capsizing?
Yes that was the lake I grew up on. It was an interesting place to be an adolescent but I was fortunate enough to make a few good friends and fortunately one or two of which my mom trusted me to drive around with. I got to go to a lot of live shows and I was playing guitar and drums a lot so I benefited a lot from being exposed to the live music atmosphere that existed.
My grandparents raise cattle outside of Houston. My mom and them grew up in this little house and my grandparents built this house over 20 years by themselves. It's this incredible property they own. They've put so much of their blood, sweat, and tears into it. I remember interviewing my grandparents about it in fifth grade. We had to do a report about someone we looked up to or saw as a hero.
"I think a lot of us come from families where people say whatever your artistic thing is, that's great, but what's going to be your real job?"
Are they still living?
Yep, My grandma is 82 and my grandpa is 88 and they're still at it every day. They recently had to sell part of their land to the government. What's it called when you have no choice and you're forced to sell land to the government? Imminent something?
Is it imminent domain?
Yep! So they had to give up some of their land in order for them to widen the freeways. Before, when I was growing up, they were in the middle of nowhere but now that part of Texas is so developed. There's a place named Sugarland that's been growing and growing and now it's on my grandparents doorstep.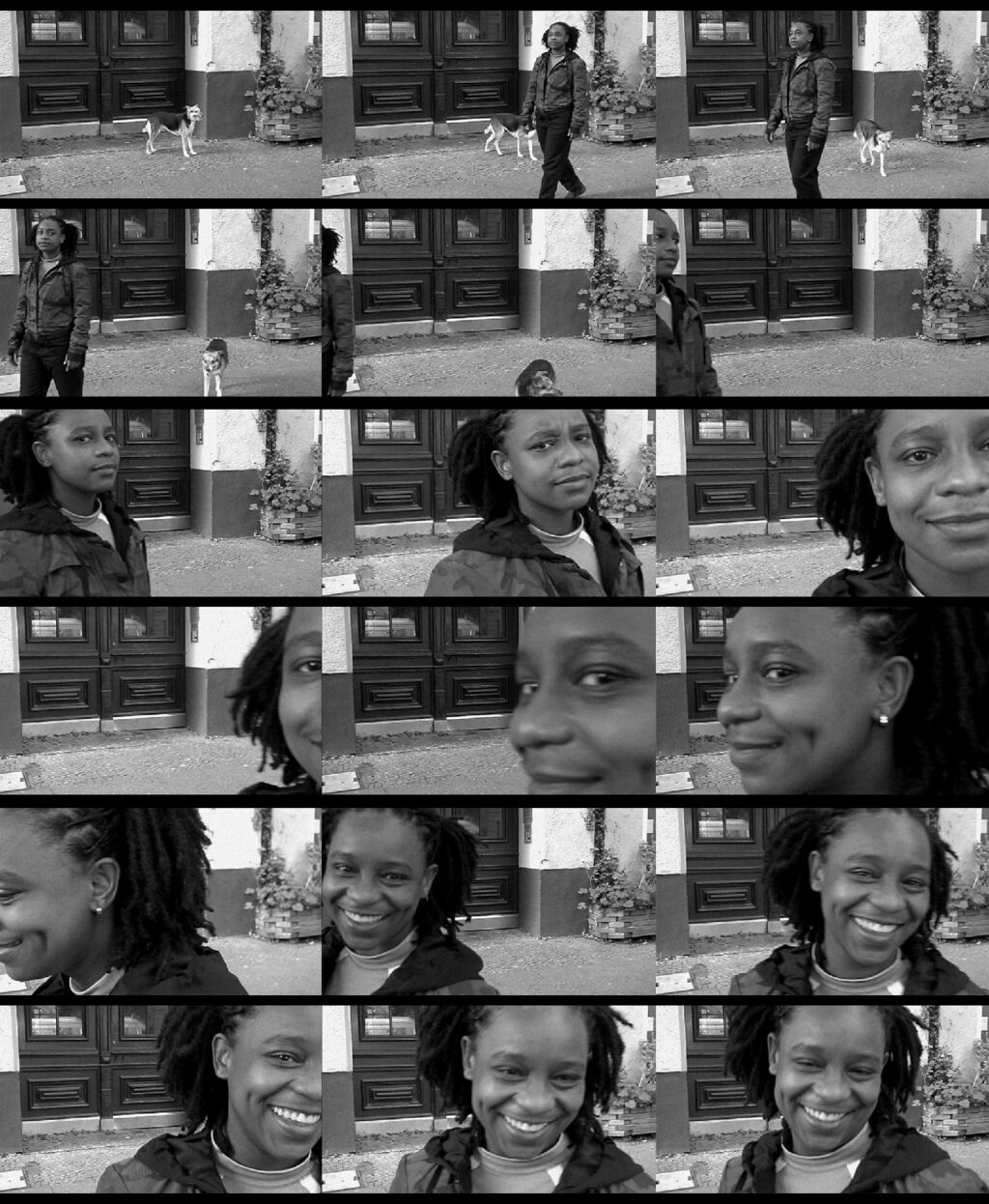 Growing up in Texas, did you ever listen to country music?
No, because I would say I grew up in California, By the time I moved to Texas, my tastes were already formed. I remember hanging out with my grandparents and my grandmas would drive me to swim classes at the YMCA and we would listen to the Moulin Rouge soundtrack, specifically the Lady Marmalade remix, just blasting it at 6 in the morning. They love soul music and classic R&B and all of that.
"… when you get to the real money, you have to pay to play."
Did you continue with music when you went to Amherst?
When I went to college, I was in a jazz combo for a little and I just kept music up as a hobby. I took a class called "Intro to Electro-Acoustic Improvisation" and that was when I first started learning about electronic music production. It was a formative moment for me.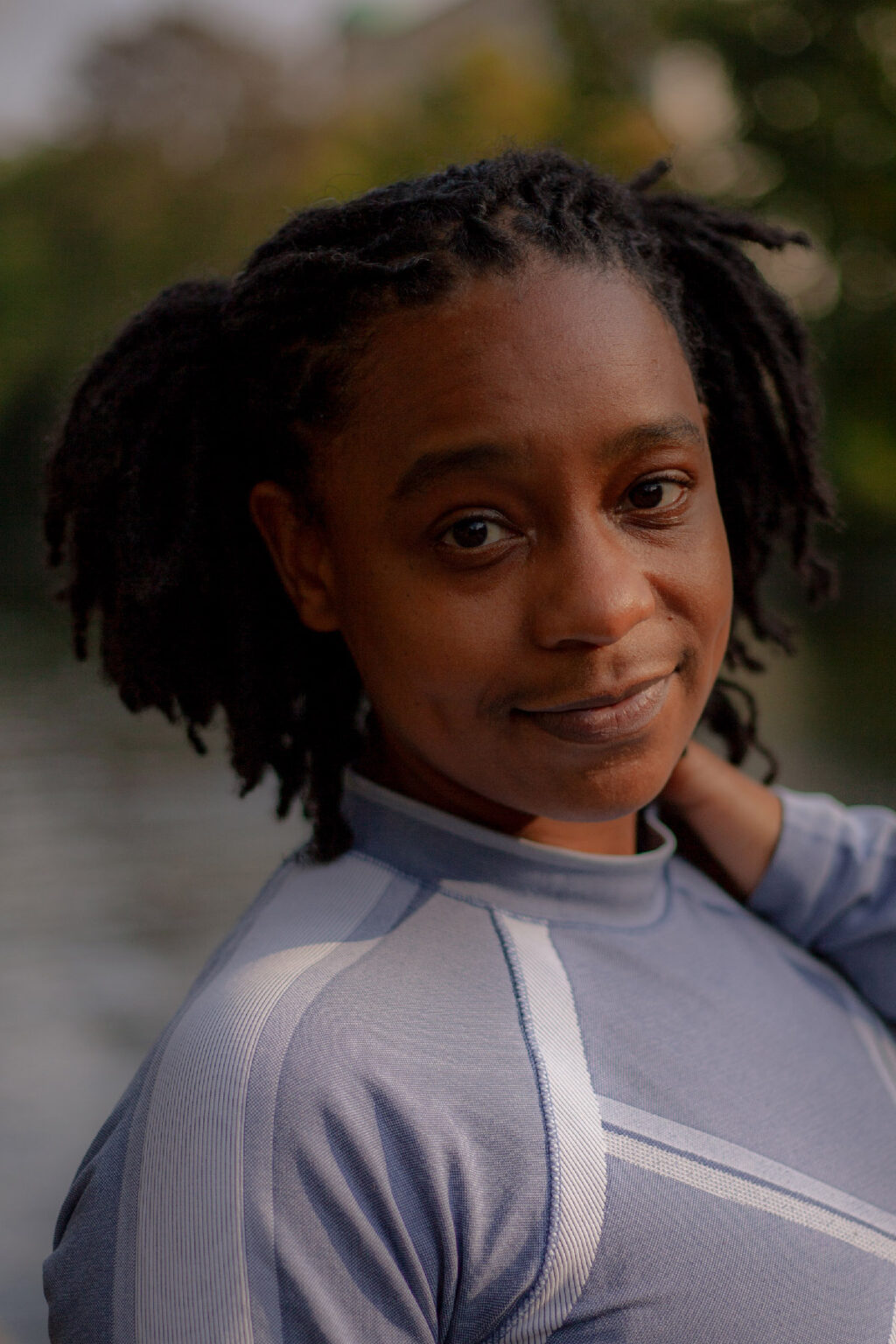 So you're finding your place at Amherst and I know you were doing a radio show. Would you have considered yourself a DJ at this point?
That's an interesting question. I just thought of myself as a radio show host. I loved music and I think we all enjoyed the beauty of putting together a great playlist. That was mainly it for me. Music was an escape and I just took joy in curating these playlists. Me and my friend Scott started Fresh Fruits and made little posters and took them to the cop shop and put them up around town. Our show was on Friday from 12–2 and I've always tried to keep that same radio slot.
What is it about that time?
What I like about Friday, is it's the end of the week. What I like about doing it early on Fridays is that you can wake up in the morning, do your little routine, go do the show, and then feel good the rest of the day.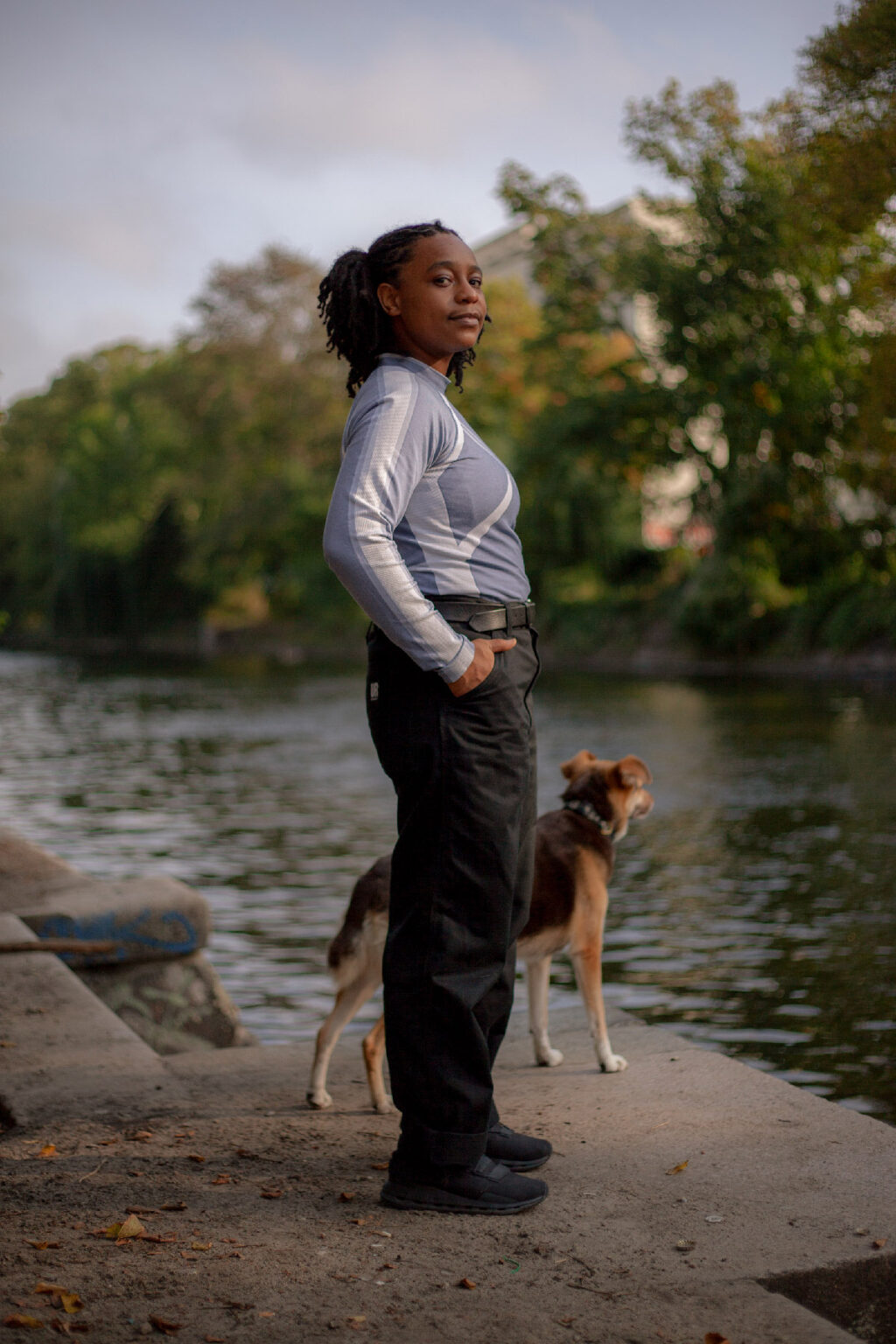 When did you make the transition from radio host to vinyl DJ? What sparked your dedication to vinyl?
Basically, when I could afford turntables in graduate school. I used some of the money from the fellowship I received to study abroad to buy them. At that point, I had records and a portable record player and would play them in my dorm room. Some Blonde Redhead, Ponytail, Tribe Called Quest, The Roots, just random albums. I remember in undergrad taking the player out to the quad and listening to New Amerykah Pt 2 right when It came out, smoking a joint, just enjoying myself.
When I came to Berlin the first time in 2010, I was going to a bunch of queer parties and things like that and that's when I first experienced a club DJ, as opposed to the college party DJ playing on their computer. It just became a new format to put songs together. When I moved back here for grad school, I decided I wanted to learn that as a skill. Vinyl is like playing an instrument for me. I couldn't bring my drumset with me but I could take my percussion skills and apply them to a new format.
"I used some of the money from the fellowship I received to study abroad to buy them."
Jumping ahead to where you are right now, how Woodwork Collective has fit into your own personal identity?
When I first came to Berlin, I did not come here to have a music career. It just wasn't on my radar. I just wanted to be able to bring music with me where I went in the world. In the process of my coming here and building a life here, it was something that happened organically by virtue of the creative collaborations and music collaborations I was falling into. It was never something I considered as a professional goal. I think a lot of us come from families where people say whatever your artistic thing is, that's great, but what's going to be your real job?
It's always been really important for me to have another way to sustain myself because that's allowed for me to maintain a sense of agency and autonomy when it comes to the creative side. I really admire people who are determined to make a music career happen. I think you have to be really driven. I think there's also a lot of things you have to deal with and I don't want to have to compromise on my moral values or my ethics or my politics. I'm not saying that always has to happen but a lot of the times when you get to the real money, you have to pay to play. You have to compromise.
Is this something you feel has a solution or needs a solution? Or is that solution just the end of the way things currently are?
That's part of it to a certain extent and it's interesting now we're living in this time of pandemic when things can't go on the way they were previously going. We're already being tested. As people who are participating in this community and getting together and doing things differently and even measuring things differently. Here, in Berlin, for example, especially with the whole party scene and club scene, if you're not going out every weekend, after a while, it's like you become irrelevant. I'm over that.
How do we be in community differently as people who like to party, as people who like dance music, how do we engage it in a way that feels nurturing?
It's just about people bringing these events into their own local communities and creating what it is they want to see. It's a large part of why I decided to help start Woodwork, because these were conversations I was having with other creatives. People who were really accomplished but feeling like they weren't being cared for and supported by the structure of this industry. I just became interested in how to create a community for people who felt like the way things currently are have never benefited them, for various reasons, not related to their abilities or talents, but related to the way the hype machine works or nepotism works or racism works.
"… not related to their abilities or talents, but related to the way the hype machine works or nepotism works or racism works."
×
Tracklist still to come
Introduction jingle by Harmony Horizon
Digital cover artwork by June Lam; excerpt from 'Squeeze'– full piece of work featured here: https://tissuemagazine.com/story/squeeze-by-june-lam/
Please note: Big servers and streamed data are eating up energy. And our planet. So do the world a favor: Download the mix and play it on your own device. Keep mother earth alive. Thank you.
Visitez:
https://www.instagram.com/nghbrhd_chrctr/
https://soundcloud.com/fresh_fruet
https://www.instagram.com/woodworkcollectivefuture/