From Potsdam to Berlin. From Tacheles to Humboldthain. From Eclecticism to Eclecticism. Consider this a short bio of Oliver Jungnick aka Undermind. The booker and founder of Berlin-Wedding's club Humboldthain seems to be one of those who easily reach their next level by – ya'll know it – going with the flow. 
Proof for that: his band Die Gefundenen Fressen which started 2004 in Potsdam, only a stone's throw away from the buzzing capital. Fearlessly they were fusing Hip Hop, Rock, Pop and electronic influences. Not your common genre, right? Being the only one of the six band members who had fun with the managing part, he intuitively found his love for booking. 
Moving to Berlin in 2007 marked a big step for Olli which deeply impressed him. Again, rather by lucky coincidence then by initiative, he became the booker of Café Zapata, which was part of the infamous squat Tacheles, a place that was all about art and alternative forms of living for 22 years. After being evicted in 2011 by investors, Olli and two of his former Tacheles companions decided to move on. Et voilà: in 2013, Humboldthain was born. A club that made itself a name as a renowned address for nightlife and beyond.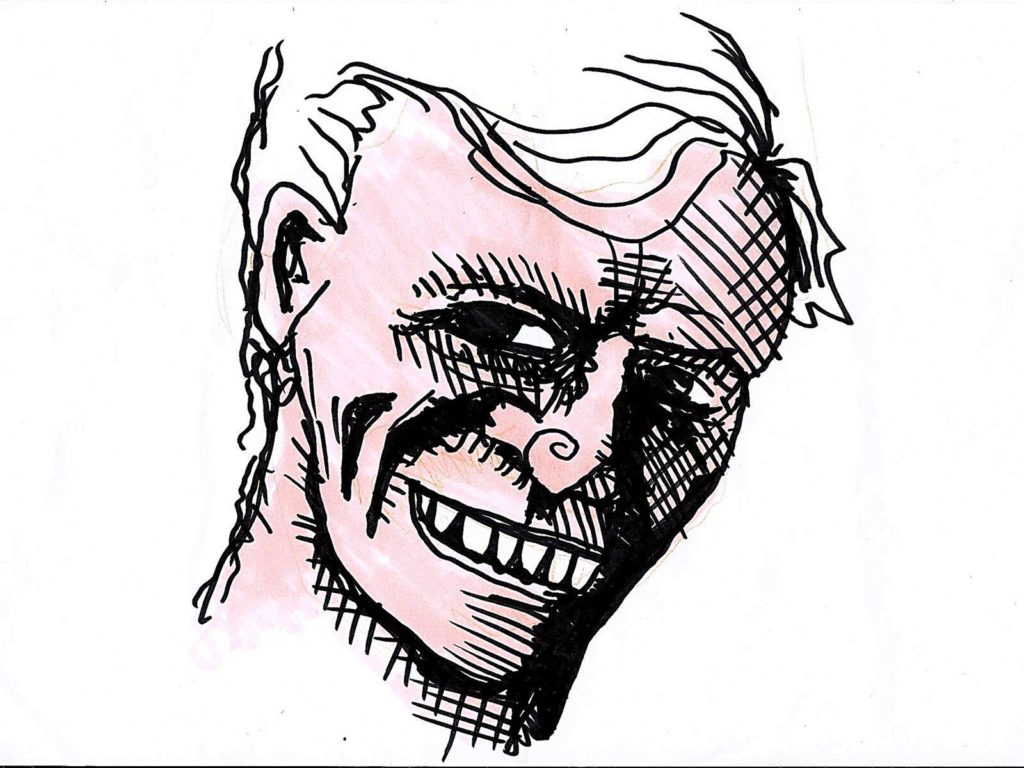 So why Eclecticism? Well, just listen to this mixtape and you'll know. Undermind isn't very much into pigeonholing music. Ask him about which genres he likes and he'll answer: "Either you let yourself get carried away by the music – or you go to the bar and get shots for the DJ." Another option: don't sleep on TISSUE Magazine Mixtape 64.

The picture to this unique musical blend is an excerpt of In a Pervert World with words by Phillip Schmidt taken from Albrecht Becker – Libidinal MOTION as currently shown at Delmes & Zander, Cologne as well as to be shown at Independent New York in March 2019. Read the full story here: https://tissuemagazine.com/series/in-a-pervert-world/

Introduction jingle by Harmony Horizon
Words by Nadja Preyer
Photo Courtesy Hervé Joseph Lebrun and Delmes & Zander, Cologne
Portrait by Reuse

TRACKLIST:
Zoovox – Great Cats and Weak Dogs
P7 – P7
DJ Krush – Paradise Bird Theory (feat. Sunja Lee)
Robot Koch – Water and Solutions
Alias – Divine Disappointment
Lukid – Chord
DJ Krush – No More (feat. DJ Yas & DJ Hazu)
Sleeper – French Toasty
Orson + Skratch – Lights Out
Amon Tobin – Delpher
Zann – Tatopani
Honored Matres – Scapping The Sky
Bot'Ox – Tragedy SymphonyBenedikt Frey – Seven Corridors

Visitez:
www.soundcloud.com/undermind-berlin
www.humboldthain.com