There are these things that somehow always come back to you: be it your clingy ex, that saccharine pup that fetches sticks like a lunatic or Acid Pablo and his crew named Boomerang. Painting the town red for a while now, the collective is providing Hamburg with properly entertaining content. Even though it´s "just a party" in the first place, Boomerang is deeply rooted in the city´s underground scene. Acid Pablo and his buddies Noah Moerbeck, Jacob Knob, Moritz Haas aka Europa (keep your eyes peeled) and Lars Witte, who created the installation on the cover artwork, usually hang around at the notorious skateshop Lobby. Hanging around doesn't sound like a big thing? Well, if you can put one and one together, you know that this synergy must lead to some real good stuff – to give a broad hint. Just stay in touch with TISSUE to solve the riddle soon.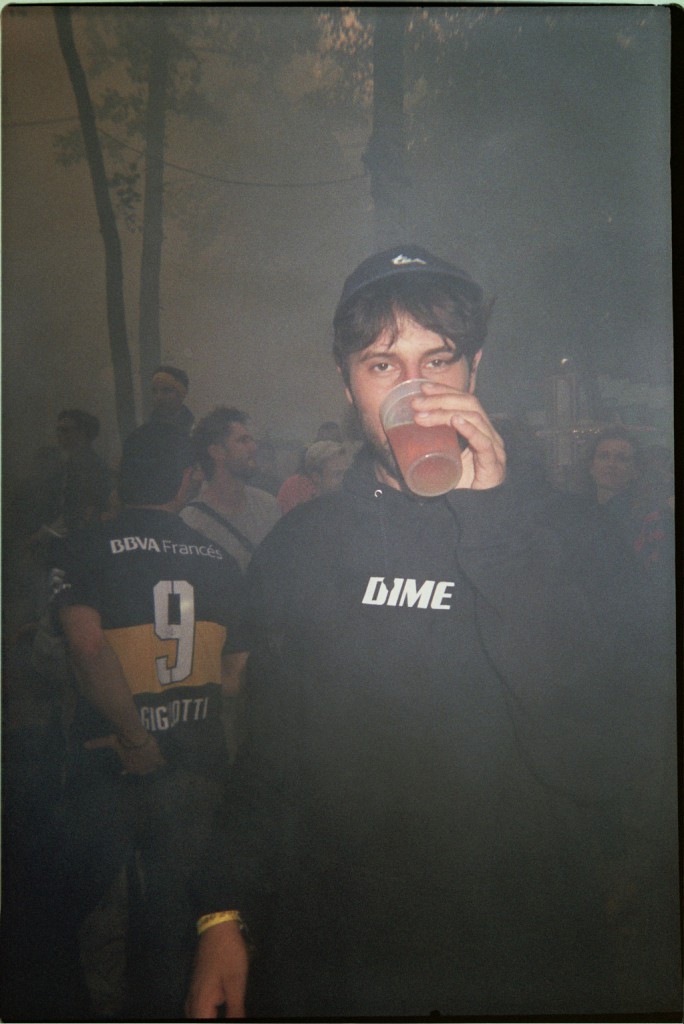 For TISSUE Magazine Mixtape 53, Acid Pablo melted together a buttery mixture of crisp house tunes and fresh breaks. Deeply spaced-out, warm and groovy. Expect that his two-hour-trip is gonna take you somewhere: his buildup is well thought out, just as his selection: soft, gentle, and a bit sentimental.

sooo soft, sooo gentle, sooo sentimental …
All photos were taken at Garbicz Festival 2017 by Lars Witte, who also produced the sculpture on the mixtape cover.
Portrait by boyfriendoftheyear
Promo photos by Lars Witte
Introduction jingle by Meghan Edwards aka Miss M.E. aka Harmony Horizon
Words by Nadja Preyer

TRACKLIST:
1. Canada 2012-2016
2. Uk 2005
3. Uk 2015
4. Germany 2017
5. Sweden 1997
6. Germany 2003
7. Germany 1999
8. Japan 2017
9. Russia 2016
10. Germany 2017
11. Germany 2001
12. Japan 2017
13. UK 1996
14. Germany 2017
15. US 2002
16. Germany 2017
17. US 2008
18. UK 1997
19. UK 2017
20. Germany 2016
21. UK 2015
22. UK 2004
23. Germany 2016
24. US 1998
25. Canada 2012-2016
26. US 2000

Visitez:
www.soundcloud.com/acidpablo