"Die Milch Macht's."
Milch is a DJ based in Toronto, Canada. It is also the German term for milk. "Die Milch macht's." is the slogan of an advertising of German milk industry lobby from the late 1980s. It could translate like it's the milk that makes it. Today everybody knows this is a lie. But it's true that Milch made it: a fun and playful mix all in and around her favourite BPM, 100! It is also true that Milch is working at Invisible City record store and does the programming of Invisible City Radio. And she helps Gary Abugan with his Invisible City Editions, an imprint that is re-publishing rare and sought-after recordings mostly from the 70s, 80s and 90s — from funk to spiritual jazz, from pastel soundscapes to Zulu rap they feature a pretty interesting variety of sounds. It is also true that Milch is visiting Europe quite often, at least before the pandemic. But she's too Canadian to claim a European passport, although she has German roots way back on her dad's side. Please get to know the woman behind the quirky DJ name that fit's so well with her music selection.
INTERVIEW: UWE BERMEITINGER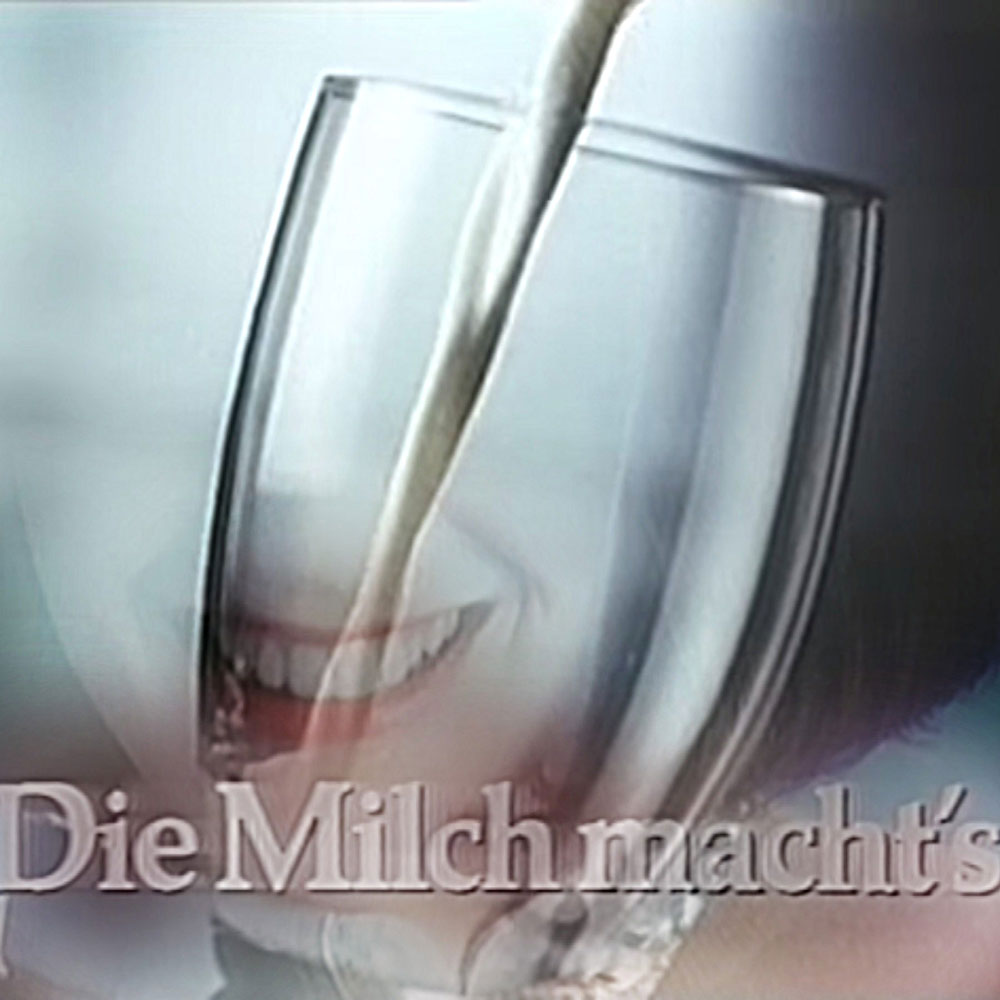 Like every other mixtape artist before, we asked you to submit a track list. It's a service to our readers who might want to dig deeper into the realms of music productions and as well as a tribute to its creators. While reading your listing I tripped over the name of our companion Wosto with his imprint Teerpappe. He submitted [Mixtape 43] back in January 2017. How did you find him?
I had no idea he'd done a TISSUE Mixtape! I click around a lot through mixes on SoundCloud and I stumbled on one of his, right where I happened to click was "Ottos", which I immediately became obsessed with. I saw it was his own release and I checked the label out, it's really amazing. I listen to a lot of new music coming out of Germany right now, there is such a great sense of humour to a lot of it. I especially love a lot of Düsseldorf based / Salon Des Amateurs related artists and labels. There was so much amazing and fun music in the 1980s that I love and I'm glad that spirit is still alive.
Did you ever visit Europe?
I usually try to get to Europe at least two to three times a year, before the pandemic. Invisible City's strongest ties are in Amsterdam with Red Light Records and Rush Hour, so we spend a lot of time in and around the Netherlands. We've been trying to go to every Utrecht fair lately and planning tours around that. I've played a couple of times in the area; Garage Noord, Doka, Dynamic Range, Mono Rotterdam, Bonnefooi Brussels … We've also been visiting the ex-Yugo Adriatic countries a lot too, there are some really good crews there and it's always a great time, Adriatic Social Club in Croatia and Deeport in Montenegro to name a few.
I love playing in Europe, the crowds are really open to a more eclectic style of music and some almost demand to hear something different. Bars and clubs close around 2:30AM here so the parties don't last very long. Most club crowds in Toronto just want to dance and have a good time, they don't really want to hear anything too weird or challenging, a lot of the time they just want bangers! It's really hard to get most people to move to anything below 120 BPM. There are a lot of songs I love that would probably clear the dance floor here. I still get chances to play them, but it's not like Europe. There's so much variety and options there. Even though Toronto is such a big city, the scene here for the music I love is really small. I enjoy a wide range of music and I try to be as versatile as a DJ as I can, so luckily I still get a lot of opportunities here in Toronto.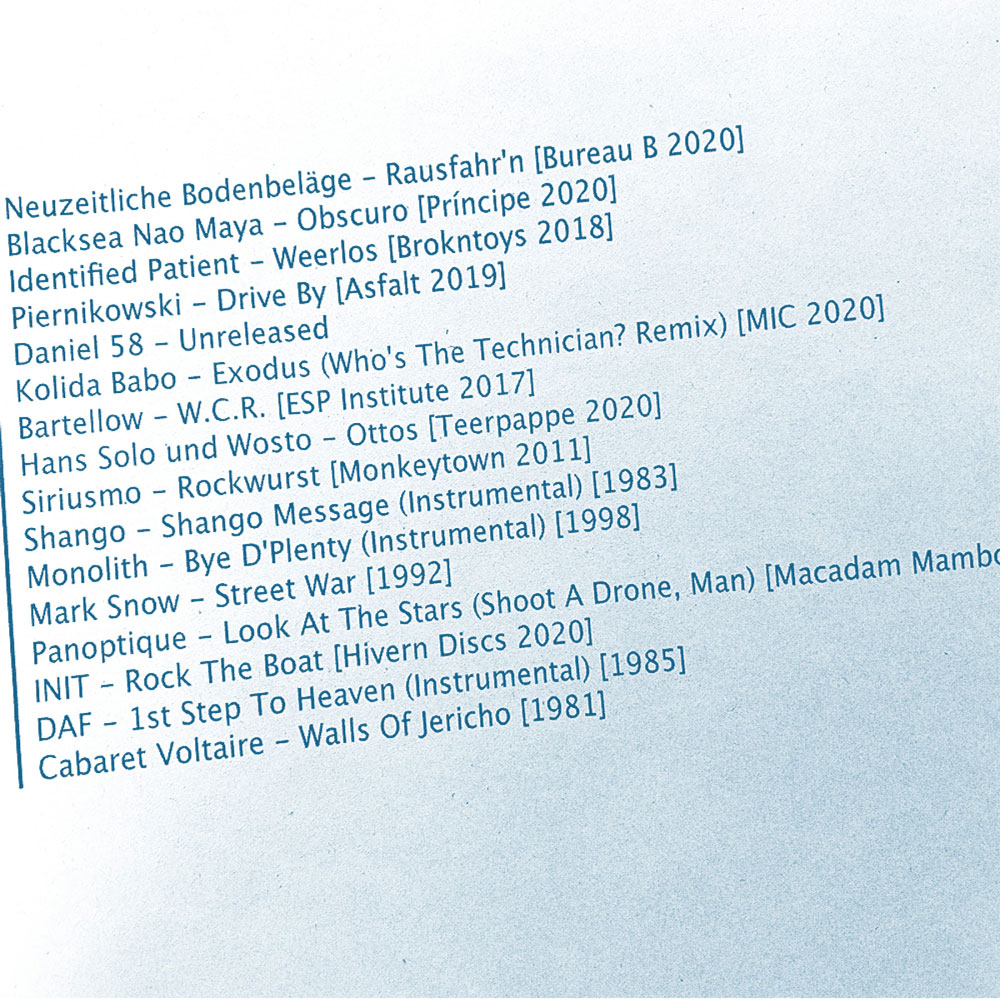 Everything about your activity seems to be about music and eclecticism. What is your role in the Invisible City universe and how did you end up there?
I actually ended up at Invisible City in a bit of a backwards way, when the brick and mortar store first opened it was supposed to share the space with another local radio project, but the project ended shortly after opening, so Invisible City Radio was started. I was already pretty active in the scene and I was just hanging out at the shop a lot, so I stepped in to program the radio since I knew a lot of local DJs. Eventually I just became involved in every aspect of it. At the time I only had a small vinyl collection and didn't know much about it honestly, now I am on Discogs pretty much all day every day. I've been involved for almost 5 years now. I am a little obsessed with categorizing and organizing so I love it! 
I do a lot of everything here, it's really just Gary and I. He is the brand and the buyer, but I love to do a lot of the administration. I price records, manage the online orders, take care of the webshop, pack and ship all the packages, take care of the mailing lists, I even designed and built all the shelves. I program all the in-store broadcasts for Invisible City Radio and pre-pandemic I used to program our party series, Invisible City Presents. We had a lot of amazing guests, Vladimir Ivkovic, Lena Willikens, Job Sifre, Mark Knekelhuis, Tolouse Low Trax, Debonair, Sacha Mambo … I really can't wait to be able to book parties again. I like this city most when we're showing it to guests.
"In my opinion, there isn't really a point of doing a digital only release for reissues since a big part of it is to make the physical vinyl more accessible and affordable."
Can you describe the process of re-publishing a recording at Invisible City Editions?
This is really all Gary's work, I just try to help him out in any way I can, which again is mostly just boring admin stuff. He's been running the label for 10 years now and he's very knowledgeable and experienced. The reissue game is a pretty tough business these days. Most projects are years in the making. It can take a long time to hunt down the artists or rights holders. Even though we are based in Canada, the entire production goes on in Europe; mastering, manufacturing, and distribution. Our Toronto shop has been doing really amazing lately, but we still consider Europe our main market for the label. There are so many reissues these days, it's gotten a little competitive and we are pretty small, so we can't compete with some other labels that have more resources. We try to be very selective with our releases so each one can have it's time to shine.
How does Invisible City discover and connect with their chosen artists?
This is pretty much all Gary. He's digging for records all day every day and has a very large collection. Connecting with the artists can involve some amateur detective work, and Gary doesn't like me to reveal his secrets! But after you find them, a big part of the process is talking on the phone for hours and hours, I don't think I could do it. Gary's always able to make a personal connection with each artist. The stories are usually very interesting, but every reissue situation is unique. Some artists can barely remember the songs and don't care what you do with them, one artist even said they hated the release and tried to destroy all the copies! Sometimes it can be a sad story of unfair practises of the music industry in the 1980s, which can lead some artists to become quite bitter, but some have had pretty successful careers and are still active in the industry. They're all usually very happy to hear that younger generations have rediscovered their music and want to hear it, most are surprised to learn how sought after some of these releases can be!
New stuff coming up in 2022 for the label?
We have so many releases in the pipeline, it's a bit overwhelming. Like any label that releases on vinyl will tell you right now, the wait times are out of control. Last time we checked, the soonest we could get anything out was April, which just makes everything kind of discouraging. In my opinion, there isn't really a point of doing a digital only release for reissues since a big part of it is to make the physical vinyl more accessible and affordable.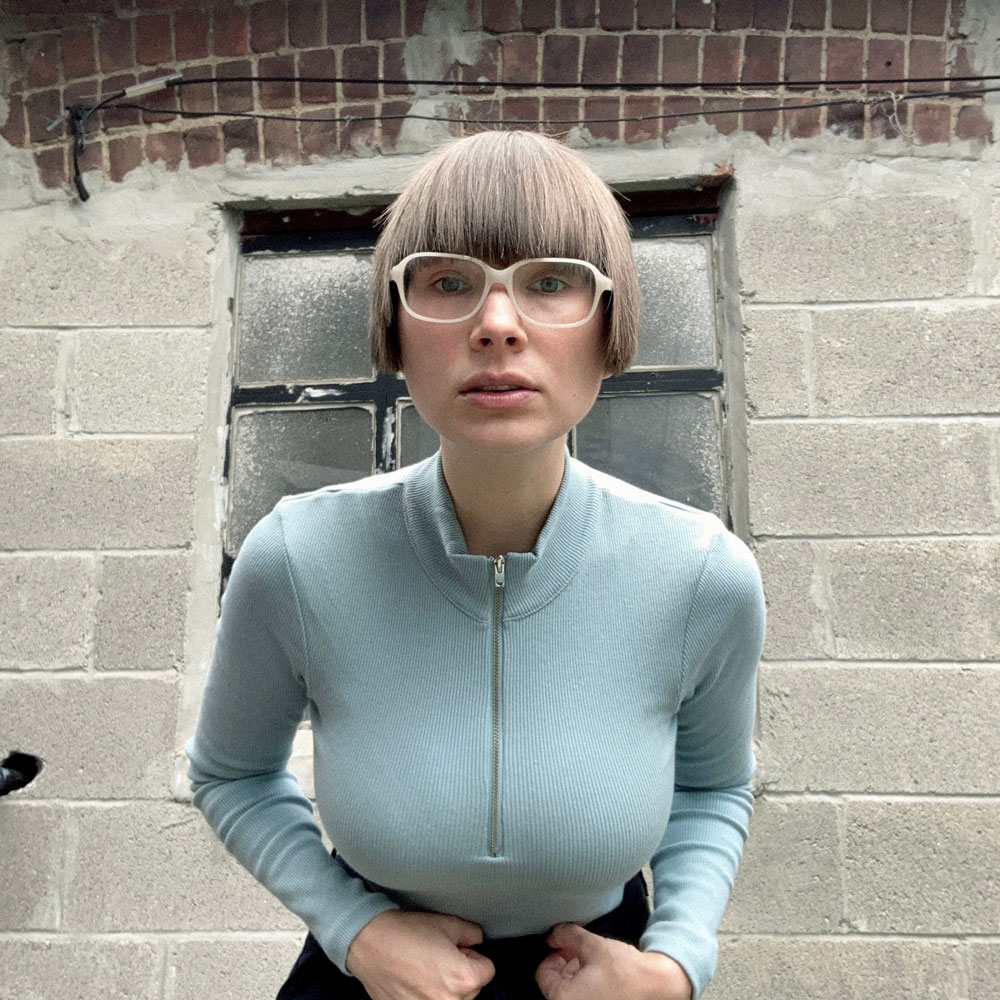 And what about your plans?
Hopefully I can get back to playing outside of Toronto again in 2022! Maybe this will be the year I might finally try my hand at production …
How's life in Toronto right now?
Still pretty quiet here in Toronto, clubs are only allowed to be at 25% capacity, so there's not much going on. Just lots of seated bar gigs or secret outdoor dirt raves, which usually get shut down by the police. Fingers crossed we will get some new clubs in Toronto post-pandemic! We've always had a big problem with a lack of spaces. Hopefully in the future I'll get over to Europe more, Canadians can actually get a one year youth visa for Germany and I'd like to try it out, but the clock is ticking on that. I haven't travelled anywhere in almost 2 years and I still haven't really been to anywhere other than Europe and the US, I would love to go to Asia and South America!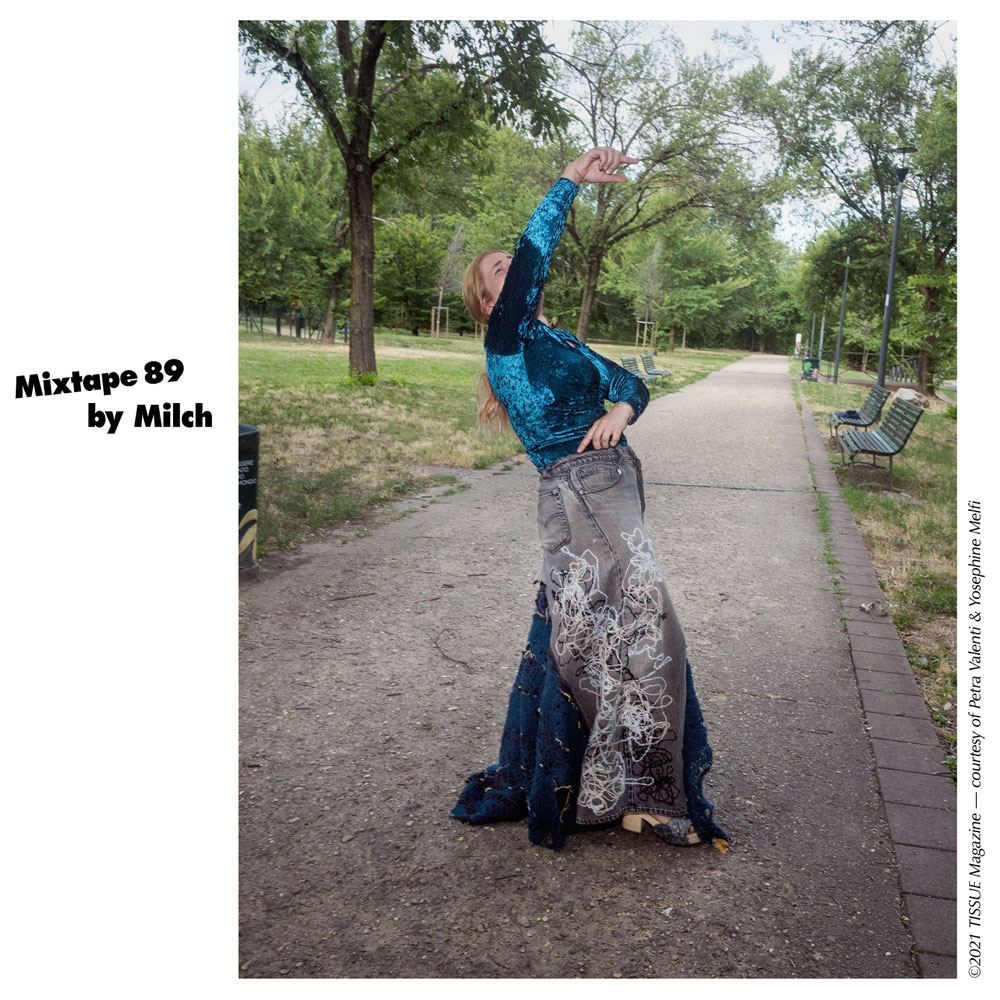 Mixtape 89 on Soundcloud: https://soundcloud.com/tissue-magazine/mixtape-89-by-milch
Introduction jingle by Harmony Horizon
Digital cover artwork by Petra Valenti & Yosefine Melfi —
see the full doc style fashion story "The Art of Getting By" here: https://tissuemagazine.com/series/off-road-the-art-of-getting-by/
Visitez:

https://soundcloud.com/milchcanada
https://www.instagram.com/invisiblecity_radio/
https://www.instagram.com/invisiblecity_/
×