A new year means a new mixtape. And this year starts just excellent with a strong all-around electronic mix by Wosto, one half of mysterious duo Fallbeil along his friend Kluentah. They released on labels like New York Haunted, Contort Yourself, Terminal Operations, Hafenschlamm Records and Return to Disorder over the last three years.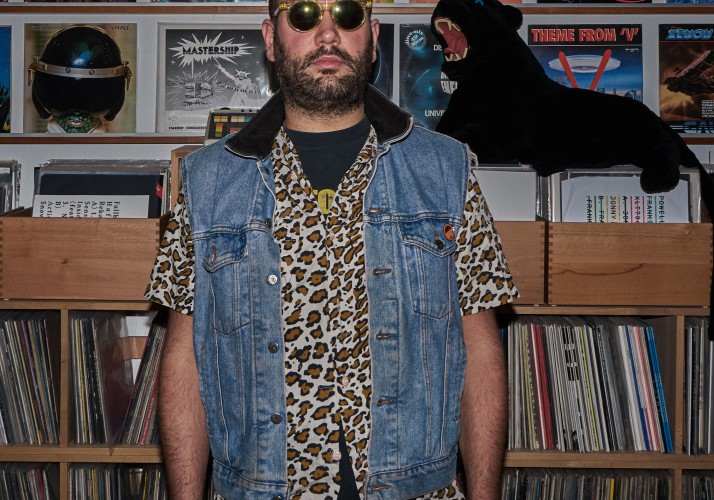 But Wosto's history goes back way longer. When exactly he started is hard to say, but weed is said to be an inspiration. The preferred audience is animals and his idol is Bruno Banani. In other words, Wosto is a funny guy. Originally from Bratislava, he lives and works in Hamburg – home of TISSUE Magazine. For Sign Bit Zero Wosto and label boss Kilian Krings released the noisy and obscure Edits EP late last year. His take on The Blech's Zip Zip LP called Wosto Ajustements will be released January 15 via French label Macadam Mambo.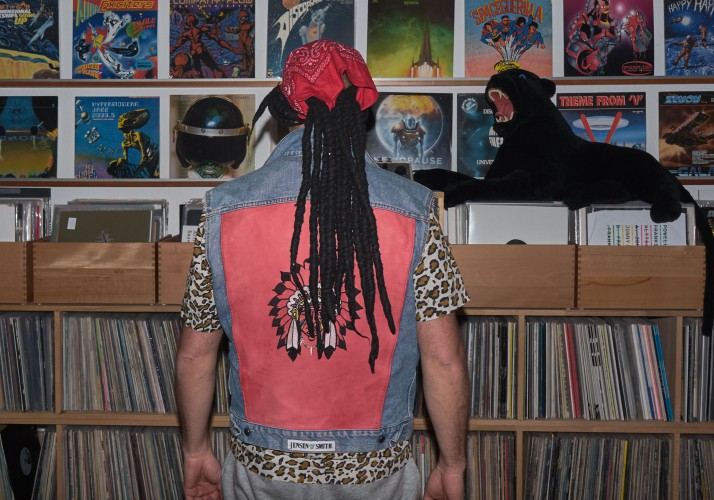 Structure is what makes a good track, he says, and structure is what makes his mix for TISSUE great. Wosto mashes old funny records with weird sounds and folkloristic tunes with an Arabic, Eastern European or French touch banging deep basses, but also high pitching synths. And there are definitely some 80s throwback tracks. So for sure, nobody puts Wosto in a box, but he obviously knows every ingredient that is needed in the pot. Anything can happen. Jump into it.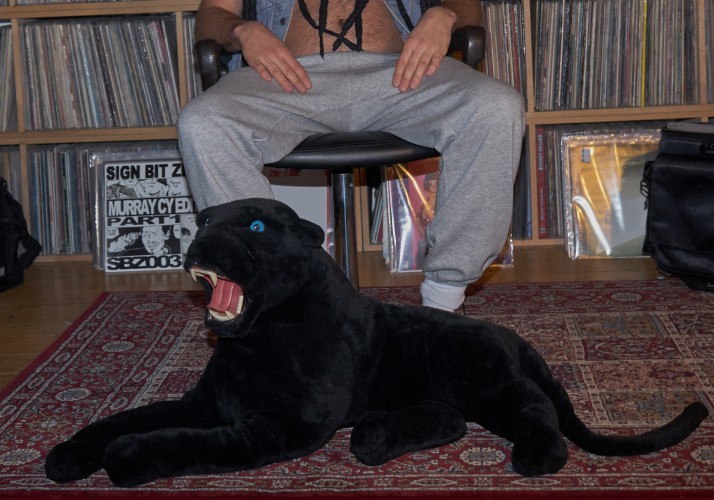 The cover of this mixtape is an excerpt of Chen Yi's Pure Faith Agency: https://tissuemagazine.com/?p=7127
Introduction jingle by Meghan Edwards aka Miss M.E. aka Harmony Horizon
Words by Emilie Engbirk
Photos by Pelle Buys
TRACKLIST
Sorry, guys, no tracklist provided as the mixtape artist "just grabbed records from his collection".
Visitez:
www.soundcloud.com/andateyka
www.soundcloud.com/wosto
www.macadam-mambo.com
www.signbitzero.com