Tzz tzz tzz and beyond —
Imagine yourself somewhere in the middle of Germany, precisely: the Rhein-Main area. It's the year 2000 and Chris Liebing is spreading some wisdom: "It's techno music, anyone can do it. So do I. It's just the same tzz tzz tzz thing going on and on, right?" When you ask Tim Toh about when and how he got into electronic music, it's this quote he's digging out of the depths of his subconscious.
Born in Frankfurt am Main it was around 1999 when Toh first got into breakdance, rap and graffiti. He was hanging out regularly at a youth center close to an old US army base when he imagined himself becoming a radio host. But it didn't take long until he realized that the whole rap surrounding felt too competitive for him. So the now Berlin-based DJ and producer dropped the spray can and started going to raves in the wider area of BeNeLux. Then he got his own decks. Started recording mixes to cassette tapes. Got infatuated with the sound of Playhouse and Perlon first. And then there was Harald, the owner of a bar. And there was a mix Tim handed to him. A move that gave him the opportunity to play every Friday for a year at Harald's bar. Gaining reputation. Organizing own club nights. This time with faster music. And here we are again back with Chris and the tzz tzz tzz. That's how the story goes.
Is it? Well, listening to Tim's TISSUE Magazine Mixtape: it's not that simple. Surely there's some serious tzz in there. But also a lot more. It's a journey. From Berlin through space into the hearts of our readers who, we're pretty sure, have a big heart for everything beyond tzz tzz tzz.
INTERVIEW: NADJA PREYER
PORTRAITS: SUZANNE CAROLINE DE CARRASCO
MIXTAPE ARTWORK: NASA
Your TISSUE mix is one of the most eclectic mixes we had in a while. Where does your drive to play around with the genres come from?
A lot of my education about music curation and perception came from listening to David Mancuso, Larry Levan, Tom Middleton, John Peel or cosmic disco mixes. I always try to find correlations between different genres and how to make it still work together. Isn't it interesting to find out how Schlager and IDM would be combined? How would people react? No matter if it's at an art exhibition or a club night. It's so fulfilling to surprise listeners with something they wouldn't expect and the moment of seeing their appreciation (or not). I once had a chat with Gerd Janson and he told me that one always has to consider the scenario where the music is being played. This has stuck with me. Maybe marketing wise it's a bad move, because listeners can't pin you down on one certain style of music. But especially for this mixtape and the time we're in right now, I wanted to tell a story and bring people to different places, since we have nowhere else to go at the moment.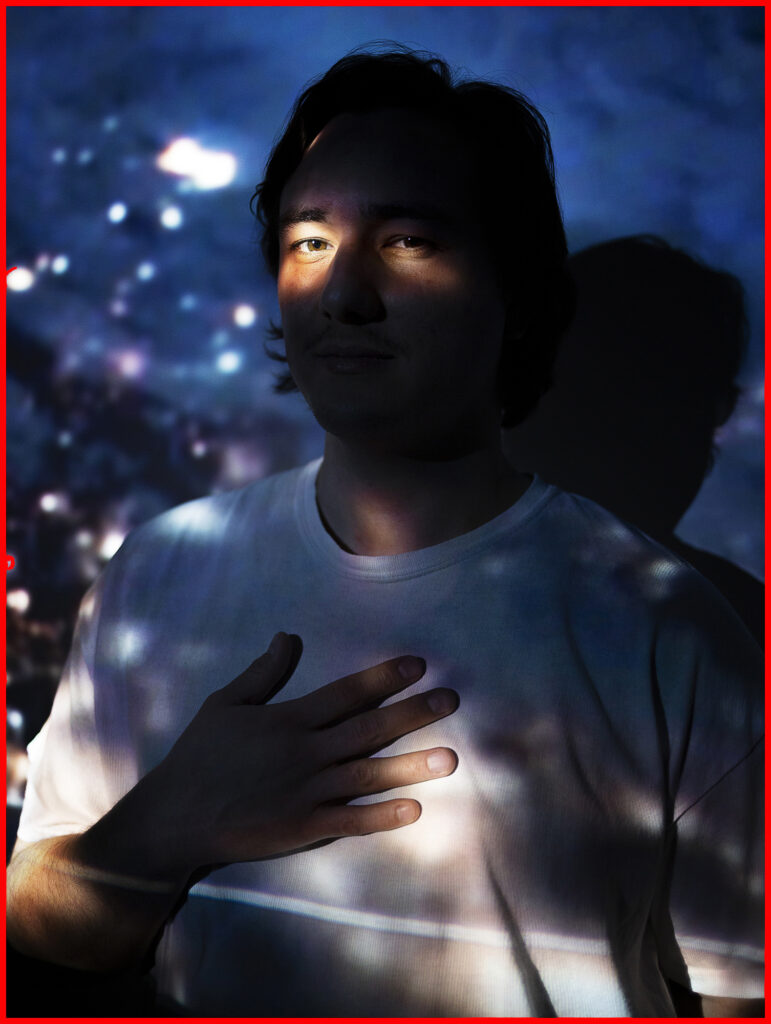 "Life's too short to listen to the same cassette everyday."
Are you playing any other instruments besides synths and drum machines?
For many years I avoided any musical theory, because I thought it would limit my creativity. So I tried to keep it as pure and naive as possible. Which leads of course to a lot of trial and error and long phases of creation. At some point it has taken a lot of energy and I felt I had to progress. So a couple of years ago I took a deep dive into musical concepts and started studying the piano, which has always been an element within my productions. When I'm gonna be a 60-something, I imagine myself following a side hustle as a bar pianist. Maybe.
When someone is playing around with styles like you do, it gets even more interesting to know what kind of music that person started off with. What was your path of digging through music?
When I left rap music behind around 2000 (sorry, Taktlo$$), french house was everywhere: Pepé Bradock, Philippe Zdar, Thomas Bangalter. During homework, I listened to a lot of BBC´s Radio1, Deutschlandfunk or RBMA podcasts. Still today, on a friday night, DLF is playing some experimental jazz or audio stories. There was no Shazam back then, so I had to pay attention and listen to the radio host announcing artists and track titles. Also I think techno and house music have inspired me to discover the roots where all the different kinds of dance music came from, so that brought me to 80s electro, 70s kraut rock, fusion-jazz, (cosmic) disco and funk. As many others from the "selectors scene", I delved into afro funk or all the different interpretations of jazz, disco and funk from euro, latin and far or middle-eastern countries. But at some point I got tired of buying highly priced vintage records or picking up every re-issue.
What's different about music today in your opinion?
I think today is a wonderful time for music and expression. Everything feels so free right now. Do you remember the days being judged because you were listening to rock and electronic music at the same time? The internet had a strong impact on liberation of music. Everything is available, remixable. We might not be listening to a whole album anymore, but the ranges and palettes of all the new titles the algorithm is exposing to us is pushing away those old genre limitations. That has been a big relieve for me.
What's your biggest music crush right now?
In recent years, I found more interest in meditation, video-game and internet music like some vaporwave subgenres, that have spit out some conceptual forms dealing with dystopian cyberpunk attitudes or death-dream which is basically telling the story of dying sonically.
As you were growing up with it: What's your thoughts on rap and R'n'B today?
Lately I felt like returning home to that love that I have lost and forgotten on my way. I really adore the approach of cloud rap artists like Lil´ B or Cartier God. In my opinion they have liberated music. You can hear that their music might be made in one or two takes max. And they just don't care putting out an album with 40 tracks, so total in your face style. They just don't care. But this way of making and spreading music spreads positivity. If you compare this to common productions there's a lot of music which feels too overthought and their producers acting too serious. I just want to avoid to stick to one thing for too long. Life is too short to listen to the same cassette everyday.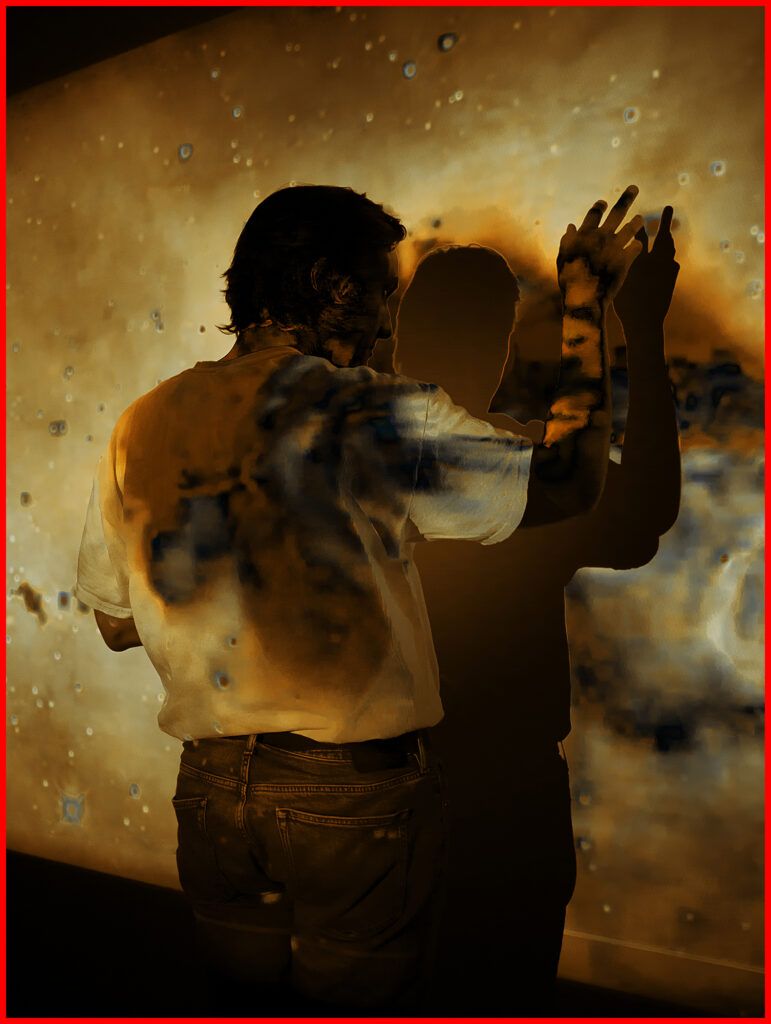 "Thinking about the universe is vanishing all of the stupid tiny imperfections that I'm worried about."
You seem to like to add vocal bits to your mixes like a speech about the Pale Blue Dot (a famous photo of planet earth taken from space, 6 billion kilometers away). Where do you find these kinds of inspirations?
It seems like these inspirations are rather finding me than me finding them. For instance I got a progressive muscle relaxation CD by psychotherapist Götz Beyer from Berlin two years ago. Back then, my friend Benedikt Frey invited me for a jam in his studio. At one point, I put on the vocal track of Götz's CD and we both really loved it. So we contacted and finally visited him in his office and he gave us his permission to use his vocals and put out our re-interpretation of his relaxation instructions. I heard some stories that people actually followed those instructions on the dance floor.
What's fascinating you about the universe – maybe especially in times of a pandemic?
Thinking about the universe is vanishing all of the stupid tiny imperfections that I'm worried about. I still feel sorry for the younger generations, because time is our most precious resource. Children perceive time way differently than grown ups. Remember the long summers and winters with your family that never seemed to end? We may find some freedom and entertainment with the internet, but this also creates addiction for reach or a growing pressure of self-expression. I guess last year has been rough for many of us. Since 2020, we are confronted with loneliness or feelings of alienation, fear and anger. There seems to be some sort of absolute uncertainty since the pandemic started. If you research jazz or electro music made by black artists in the 70s and 80s (Sun Ra, Egyptian Lover), their work is based on the imagination about space and the universe, which helped them to escape and find a higher meaning far away from living in a culture that's suppressing them.
Your song "Voyager" features Lisa Toh as vocalist. What's the story behind?
This is a project I have worked on with Martin aka youANDme and it obviously has a more techy approach. We both released stuff on Pokerflat and Nervous. Especially for this track I had a session with my sister Lisa, when she was visiting me at my place once.
How does your schedule for 2021 look like?
There are a few different projects in the making. A recent thing is a conspiracy krautrock collaboration with Benedikt Frey, who is running the RIO Label. For this release, we featured Niklas Wandt on the drums and Tyler Pope on the bass. Further I'm working on material with my sisters Lisa and Vanessa. They are both on a bike trip to Sardinia right now, so I'm waiting for them to return and gathering with them in Berlin to finish the production. Actually I have a lot of more stuff in the making from house to ambient to autotune soul and started working with visual material. Still considering how and via which platforms to put this out. Let's see.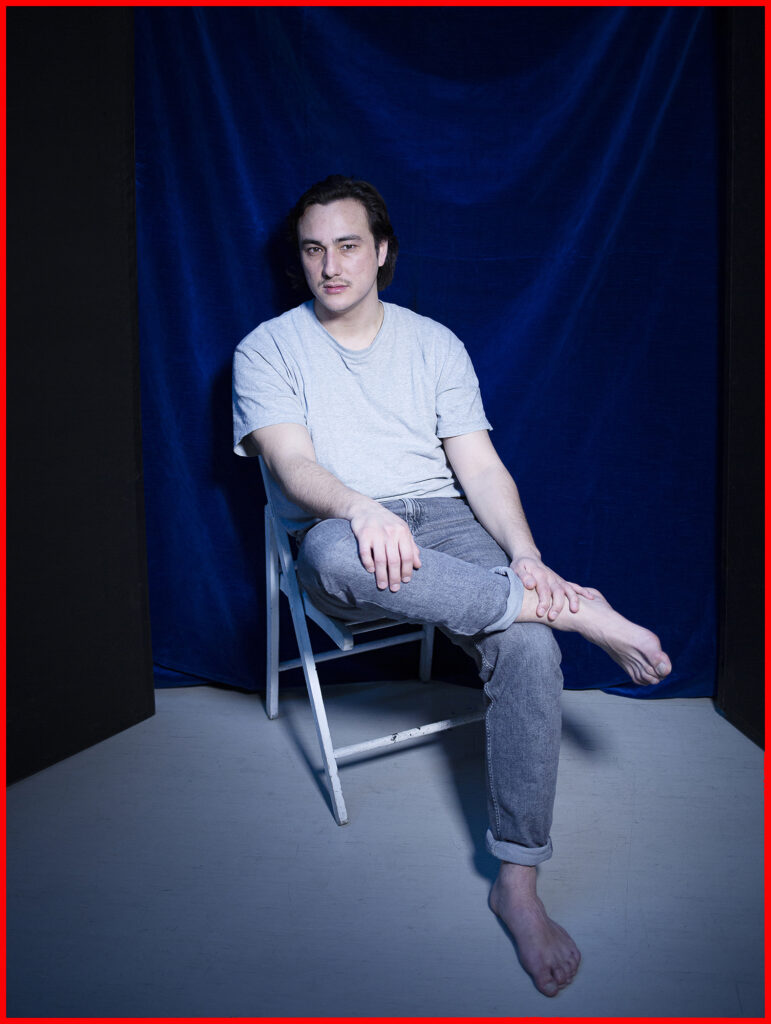 TRACKLIST:
Nobody Like You – Hudson Mohawke, Robin Hannibal & Myele Manzanza
Glenn Astro – Look At You (w Ajnascent)
Clams Casino – Cupidwing
Asa Chang & Junray – Hana
The Liturgists – Vapor (A Meditation)
A$AP Rocky – Wassup
Armando Trovaioli E La Sua Orchestra – Perplessita
Saint Etienne – Only love can break your heart (Masters At Work Dub)
Dj Frankie – Feeling U
1905 – Soft Thang
Travis Porter ft. Gucci Mane – Do A Trick
Nia Kay – Bankroll
Bladee – Be Nice 2 Me
Ahu – I&I
Scharbatke – Paris
Superdiscount – Prix Choc
Unknown – unknown
Mike Dean – The Eighth Day Part 1
JL Segel – Origins of Desire
Douglas Wood – Folk Ghost
Hiroshi Sato – Jo-Do
Jullander – Après Danse
MF Doom – Rhinestone Cowboy
Introduction jingle by Harmony Horizon
Digital cover photography by NASA
Please note: Big servers and streamed data are eating up energy. And our planet. So do the world a favor: download this mix and play it on your own device. Keep mother earth alive. Thank you.
Visitez:
https://www.instagram.com/_tim_toh_/
https://www.discogs.com/artist/1134954-Tim-Toh
https://soundcloud.com/timtoh