Kind of an Outsider
Sometimes it just takes one click to know what it's all about. In Garçon Taupe's case it's that click on the play button of his mixtape. First, you'll hear some twisted analog synth cranking it's way into your auditory system. Second, there it is: a nasty, dusty, raw kick, probably originating from some vintage drum machine that has collected heaps of dust over the years.
Garçon Taupe, real name Stijn Dissen, is not only a self-proclaimed drum machine fan, but also a self-proclaimed outsider of the scene in the Netherlands, Amsterdam to be precise. Picking up production on a more serious note around 2009, he released a split LP with none other than Legowelt, followed by two releases in 2017/18. And even though the pandemic is hitting us all hard, he put out two tracks this year via Syntax Electronix and Sin Hilo. Also the DJ, producer and bass player has organised shows at Red Light Radio Amsterdam and regular transmissions at Operator Radio Rotterdam. Doesn't sound like too much of an outsider, right?
But maybe Garçon Taupe's just a humble person. For sure, he is "obscure and modest," as he put it in the chat we had with. Above all and most definitely, he's a super nice guy to talk to. If you'd meet that outsider in a packed, sweaty basement club, it would probably just take one common track ID request to know what this music head is all about.
INTERVIEW: NADJA PREYER
MIXTAPE ARTWORK: NIKA ARKHIV
You say you are a synth geek. How did your journey with machines look like so far?
I'm actually a drum machine fan really. I started with a couple of simple machines and then quickly got some classics like the Oberheim DMX and a TR-808. Synth-wise, I have a relatively lean studio compared to the real geeks. I love simple sounds anyway and I have very little patience for sound design and MIDI editors and stuff. If I remember it correctly, it was this podcast (which is a great listen that I can recommend in any case), in which L.I.A.M. talks about him and Marcus Mixx recording some classic tracks with just two machines and one effect unit. I try to remind myself of that story when my gear wish-list is starting to blur my thoughts. A big influence for the way I set up my studio was mixing my first EP with Rude 66 in his Triple Six Lounge studio in 2009. I copied quite a lot from the way he organised things. I even managed to cop his Revox tape recorder when he sold it and recorded my following EPs on that as well.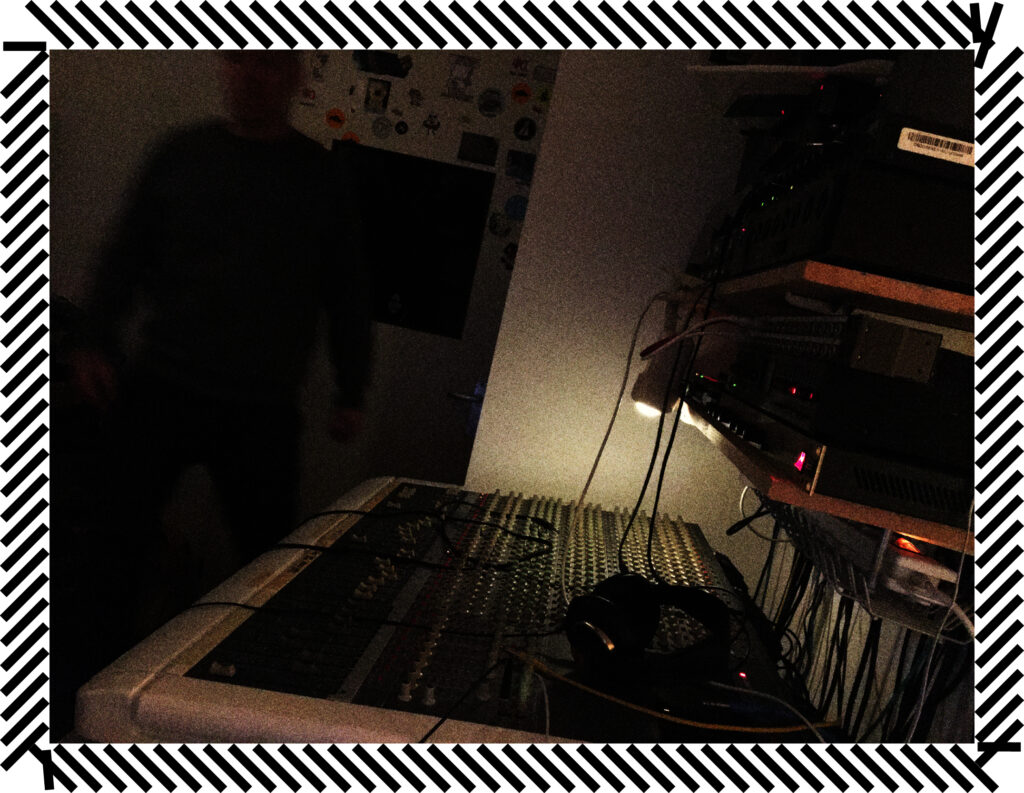 What came first for you: producing or DJ-ing?
Almost all of my gigs over the years have been live sets. I started working on mixes more regularly since last year. What got me more into playing DJ sets was when I organised a gig for myself and my Enfant Terrible label mate TWINS in Amsterdam. On to of that club gig, I could arrange a slot at Red Light Radio. I thought that this was a lot of fun, so I asked for a slot at Operator Radio in Rotterdam. After the first time playing there, I've done a series of shows with my friends Vergaarbak and Hunter Complex at Operator, which always had been a blast.
Your mix sounds like a very well-balanced mixture of IDM stuff, some dark ambiences and "outta space" electro. How did you organise your selection?
Thank you! After listening to some of the previous TISSUE Mixtapes, I planned to compile one that would dwell on the darker and experimental side. But pretty soon I got carried away into more upbeat electro anyway. By the way, a lot of the tracks are recent releases.
"To me, nothing beats a small club or a squatted basement […]"
You're based in the Netherlands. How would you say did the Dutch scene develop since you've been a part of it?
I'm not the person to tell much about the development of the scene to be honest. Even though I've been around for a while, I'm kind of an outsider with a bit of a tunnel vision about the stuff that interests me. I'm a big fan of Dutch electro and labels like Bunker, Creme Organization and Enfant Terrible. So basically of people who just do what they love without worrying too much about trends and what kind of crowd is supposed to hear it and stuff like that. It's great that the rawer Electro sound has been so popular in recent years. That means that there's more chances to hear and play Electro now. But for me personally, this development didn't change that much. To me, nothing beats a small club or a squatted basement as a place to visit or to play. I guess my wishes are very modest and obscure.
Speaking of obscure stuff: The pandemic — dark times for you or would you rather see a bright light at the end of that tunnel?
Well, I have to say I'm really lucky in a sense that financially, I don't depend on my music. I can only imagine how stressful this must be for artists that depend on gigs to keep their head above water. For me, apart from not doing any gigs, this has been a pretty good year actually. Two of my tracks were featured on very nice compilations, one on Syntax Electronix and one on Sin Hilo, both labels from Spain. Plus, I kept busy with those shows on Operator, I did a couple of podcasts and I have a big pile of tracks that I need to mix down. All in all, I'm quite positive that when things will get better, I can continue where I left off before the crisis.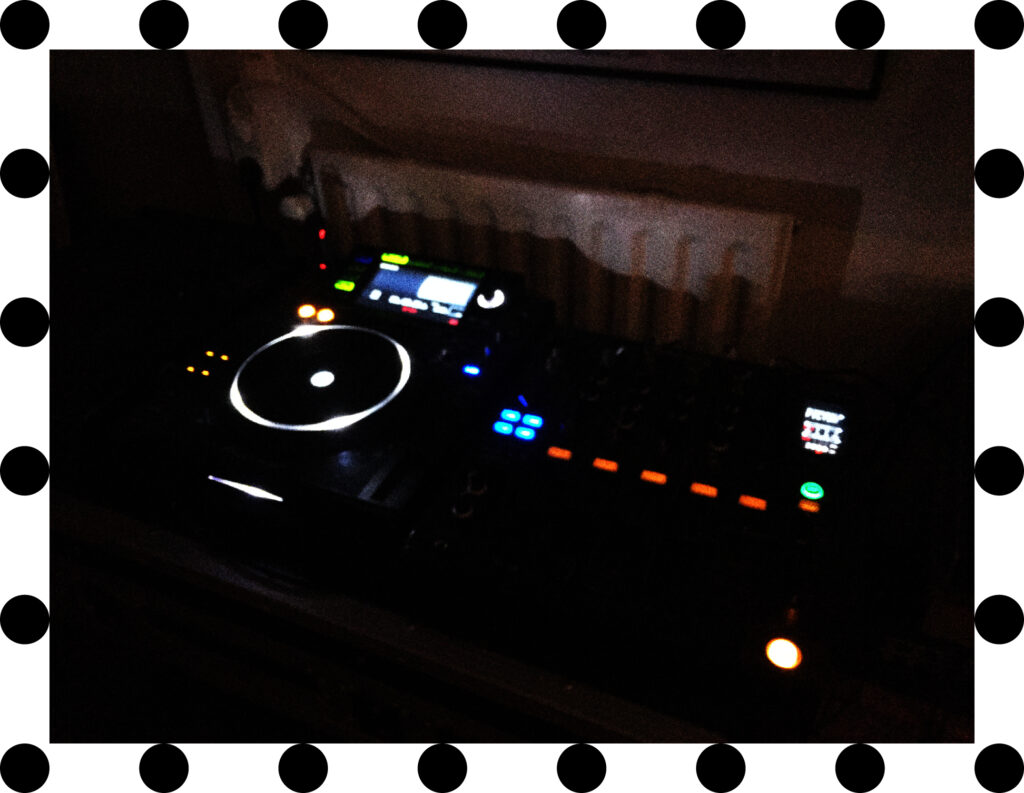 TRACKLIST:
Enrique – Eating Plastic (Bank)
Nimam Spregleda – Watching You (Nerike Primate)
Credit 00 – Streets (Mechatronica)
Martial Canterel – Larktro (Kraftjerkz)
Kuldaboli – Himnarnir opnast (Sweaty Records)
Klankman – Amino Acid (Lo Phi Forms)
Leroy Se Meurt – Nefas (Gooiland Elektro / Enfant Terrible)
A Stantz – Vintros Water Reserve (Rotterdam Electronix)
Alonzo -Time Tales (Zement)
4Cantons – Holzmarktstraß (Gooiland Elektro / Enfant Terrible)
Dip Shim – Vattendrag (Malmø Traxx)
Kuldaboli – Sálinni blæðir út (Sweaty Records)
Pip Williams – Ashburton (Brokntoys)
Anthony Rother – Kalkulator (Psi49net)
Mr. Pauli – Activate (False Flag)
Cultuurschok – De kolk van de Torenstraat (Onrijn)
Quadratschulz – Telegramm (DFÜ)
Newclear Waves – Ricky (Instrumental Version) (Electronic Emergencies)
Legowelt – You Are Just a Sad Hologram Projected From The Edge Of The Universe (Nightwind)
Larionov & Sheepray – Fashion & Style (Hilltown Disco)
Im Kellar – Im your master (Moustache Records)
Entro Senestre – Dipped in black (Bank)
Introduction jingle by Harmony Horizon
Digital cover artwork by Nika Arkhiv; excerpt from TISSUE N°666FFF – the full piece of work will be featured online too quite soon.
Please note: Big servers and streamed data are eating up energy. And our planet. So do the world a favor: Download the mix and play it on your own device. Keep mother earth alive. Thank you.
Visitez:
https://soundcloud.com/garcontaupe
https://www.instagram.com/garcontaupe/