FIRST LANGUAGE BODY LANGUAGE
When Jada talks about her passion, her tone gets a philosophical touch. Like she has spent many hours thinking about what movement means for an human being. Her deeply rooted passion for expressing herself through motion reaches back to her early childhood. At the age of three, the Hamburg-based DJ started dancing. Or as she calls it: imitating the samba dancers from the show collective her mother was part of.

But it wasn't only movement that got her attention from an early age on. The dancer, DJ and ballroom scene activist also took drum lessons back in the days. "When I went to jam sessions, I often felt responsible for the beat and the rhythm." After getting into dance styles like Hip Hop and Dancehall as a teenager, eventually Jada began to focus on voguing. Today, the 24-years young mother of a child is a member of the "Kiki House Of Angels" from Rotterdam and organises balls not only by taking part in walking several categories. Jada is also operating at the balls from behind the DJ booth, selecting and playing the soundtrack for what's going on on the runway.

INTERVIEW: NADJA PREYER
PHOTOGRAPHY: LORENA ANDRÉS
MIXTAPE ARTWORK: KRISTINA NAGEL

Tell us a bit about the idea behind your mix.
Was it a certain style of dancing that inspired your selection?
The concept of this mix is to give open-minded dancers and listeners an opportunity to warm up and get in touch with their bodies and with movement in general. I chose a selection that varies between simple, jiggly, moody house and rougher club beats. It's kind of like a Voguing training session that helps you stretching your body and get in the mood, no matter if it's going to be a sweaty or just a slow and mindful performance. I wanted to create an atmosphere that helps dancers keeping a certain fire throughout the session. My way of doing that was to select tracks with inspiring rhythms. Also, I wanted to add tacks that offer various soulful moods.
How did you get into dancing?
My mother is Afro Brazilian. When I was a toddler she often had samba shows, which I loved to watch. I always wanted to be like her [laughs]. So I already started dancing at the age of three. Back then I was rather concentrating on imitating the Samba dancers of the show collective my mother was part of. As I grew older, I became a part of it myself. So I was dancing several samba and lambada shows as a child.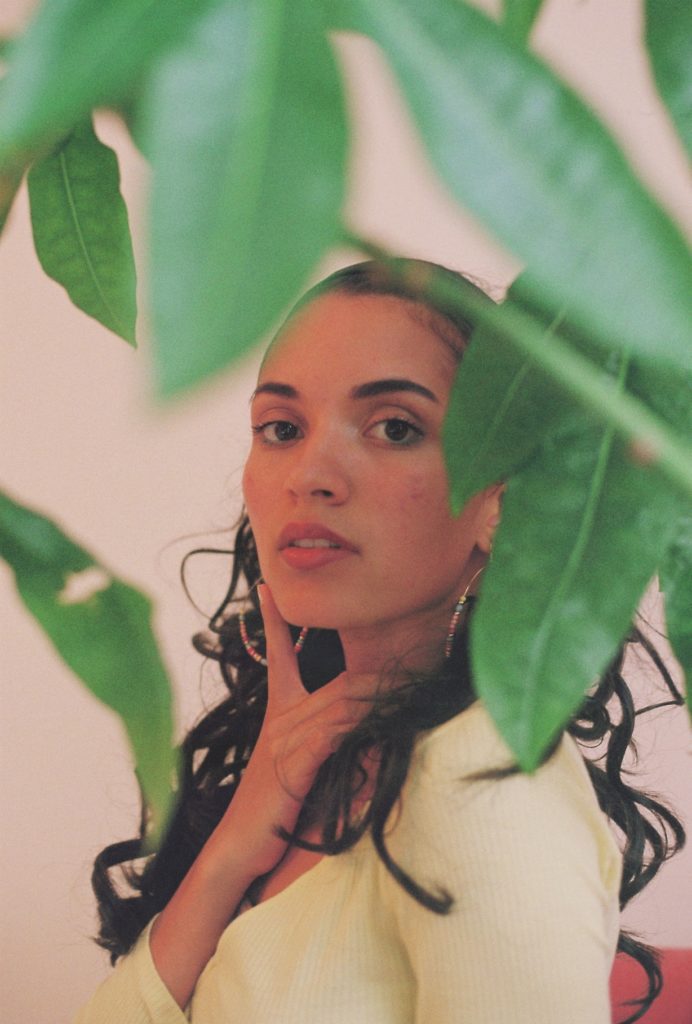 "To me, the essence of dancing is healing, empowering and transforming."
How did you get into voguing?
When I was a teenager I took a little break from dancing. When I got back to it, I wanted to try out something new. So I got into dancehall and also hip hop from time to time. Only at 17 I got to know voguing through the professional dancer Maike Mohr. At that time, the voguing scene in Germany was super fresh, it just started to become a thing. And it was mainly located in Berlin. I didn't always had the opportunity to travel there or to pay for the workshops. So I kind of learned it by myself with a 'just for fun' attitude towards it. Or I joined organised training sessions, but these were very rare.
How does voguing and it's ballroom scene feel to you compared with other styles like hip hop?
To me, the essence of dancing is healing, empowering and transforming. Still, I've always struggled with getting ready for competitions for example for hip hop battles. It was only after I got into the ballroom scene that I started to feel a certain drive. I became more disciplined and motivated to work on my passion. The environment is lovely and soft but at the same time rough and encouraging. That's why I focused more on voguing at the end of the day. All in all I would say my dance nature is a "fusion" one. I love to freestyle.
Voguing became a thing in 2020, also due to TV shows like "Pose". What did that do to the scene, which used to be pretty intimate?
I already started to organise voguing events in Hamburg before the Netflix show "Pose" came out. From my perspective the show got people – especially the LGBTQ* persons in Hamburg – more inspired to try themselves out in ballroom and voguing. Before "Pose" there weren't so many people who had a connection to what the essence of ballroom means. They just weren't that spontaneous. I think many people had an idea in mind like "well, I have to be a dancer to get into it." But that's not true. I know many people who started to vogue without having any previous dance experience. Also voguing or ballroom in general is not just about dancing. I think people got a better idea of the scene by watching the show. You have to have a certain love for performance, expression and an open mind for the roots and the rules of the culture. That's it.
How is the LGBTQ* scene and youth culture doing in Hamburg right now?
From my perspective it looks like people are connecting more and more on different levels. Especially on a creative and cultural one. It seems like there are more self-made and safer space events, created by young people for young people.
You're part of the "Kiki House Of Angels" which is based in Rotterdam. How did you get in touch with them? What are your regular meetings like?
The "Kiki House of Angels" is a bunch of warm-hearted, lovely, creative, funny (or even crazy, but in a good way), smart and adorable personalities. I am very glad to be a part of it. Back in the days, my friend Michelle was the German mother of the house and she made me an 'Angel'. We knew each other from the underground dance scene and we were two of the few people in Hamburg who were interested in voguing. Before the pandemic – which somehow makes my stretches stiff and my creativity sort of rusty – the Hamburg chapter met weekly for a training session. First, we do a warm up after which everybody has their own freestyle session and at end of the class we do a "10's training", which means that each person pretends to walk "their tens" (their first round) for the categories they like the most.
How do you prepare for a ball?
The preparation for a ball depends on the ball and the themes. We discuss outfits and looks, talk about which category each person is going to walk, and last but not least: giving one another emotional support!
Which is your favorite category at a ball?
Damn, that's a hard question. I really love every category and also to see how each individual is expressing by walking it. But if I had to choose then I guess it would be "Vogue Femme". For doing a walk I like "New Way" and "Runway".
Which track from your mix would you choose for voguing to your favorite category and why?
The last one: Rainey – Man Wanna Know (BASSBEAR!! Edit).
I've been feeling the vibes and also the lyrics a lot lately.
One can dance to any kind of music. Would you agree?
Yes. Body language is our first language – dance is body language. Therefore anybody can dance [smiles]. But of course, if someone wants to master a specific dance style, they have to work on it.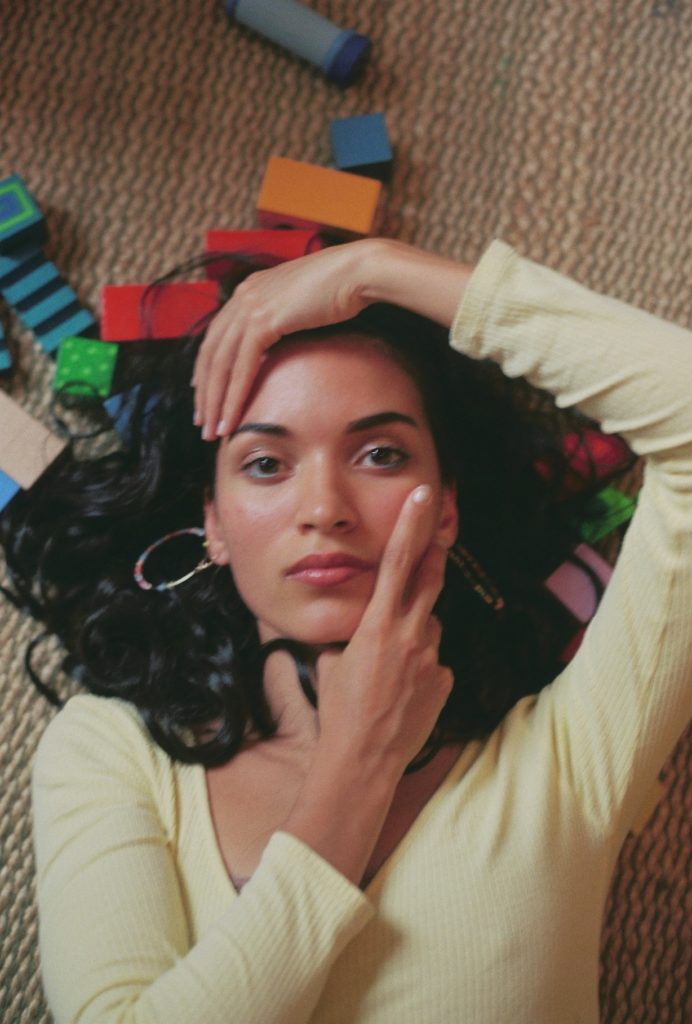 "I always end up shaking my ass and my rusty bones in the corridor with my headphones on."
You're also a mother – not of a voguing house, but of a child. How do you manage raising a child, dancing, DJing, working and living all at once?
This is what I'm asking myself every day [laughs]. I always try to make a realistic schedule. I need a basic day-to-day order of the things I do and a sexy calendar to manage everything. Also, the father of my daughter – who is a freelance musician – and I are supporting each other the best we can.
Are you teaching your child how to dance?
Not really. Just doing some silly kiddy moves with her. She has a lot of attitude and often wants me to dance the way she does [giggles].
There are quite a few people who would love to start dancing, but maybe don't know how and where to start. Do you have any tips for them?
That depends on the ambition a person has. If you want to be good in choreography, there are some good dance studios or associations in Hamburg, like Tybas Dance Center, OnStage, Tanzetage Hamburg and Kona e.V. Also, I would start following the work of professional dancers such as my friend Gifty Lartey – she's promoting good dance workshops regularly through her social media account and is very active in the urban dance scene. If you are interested in freestyle, there are open freestyle trainings for e.g. hip hop at JUKZ or for krump at Trockendock. Also, soon our open voguing training will be back for all Hamburg people as well. And everyone who's interested in freestyle should try to dance a lot to music they feel and make up some tasks for themselves.
Could you imagine living without dancing?
Since I became a mother I'm not dancing that much anymore unfortunately. Both me and my daughter had health problems after the birth, so I didn't dance as much within the past two years as I would've liked to. If I'm not dancing for a longer period, my mental health somehow starts to get dizzy. As I already said, dancing has a transformative, healing and empowering effect to me. Actually I can't miss out on dancing for too long. I always end up shaking my ass and my rusty bones in the corridor with my headphones on.
—
[The terms 'ball' and 'ballroom' originate from the ballroom culture, which reaches back even to the 1860's, when people were dressing up as the opposite sex. But it was actually legendary Crystal LaBeija who started questioning racial injustices by organising the first black balls from around 1960 on. Eventually, around 1990, the term 'voguing' was created from the momentum of Madonna's pop hit "Vogue".]
—
TRACKLIST:
Shinichiro Yokota – Do it Again
Tirzah – I'm Not Dancing
Kush Jones – I Was That Dude In '96
Strahinja Arbutina – STMPHS
Azelia Banks – Liquiorice
GALACTIKBASSMUSIK ENT. – Arabic Thrill Ha
Arma – What Trak (From Me 2 U)
Princess Nokia – I Like Him
Vjuan Allure – COCOATEA
Ase Manual – Body Drop (Trina's Theme)
HI$TO – Get Nasty (feat. TT The Artist)
LAVENDER – Cahilce Dub [Wile Out]
Kpooi Mizrahi – Spring Vogue (HNY Ha)
Rainey – Man Wanna Know (BASSBEAR!! Edit)

Introduction jingle by Harmony Horizon
Digital cover artwork by Kristina Nagel [originally published in TISSUE N°666FFF]
Full story online: https://tissuemagazine.com/series/kristina-nagel-ether/
Please note: Big servers and streamed data are eating up energy. And our planet. So do the world a favor: Download the mix and play it on your own device. Keep mother earth alive. Thank you.

Visitez:
https://soundcloud.com/jada_mp3/
https://www.instagram.com/jada.jpg/
https://www.instagram.com/khoangels/