Forever – Do what you want. Always only do what you want. And especially – never do something that you don't want.

Cryptofauna's approach to life seems to be driven by an intuitive, exploratory sense, a somewhat punky attitude with a deep-rooted urge for poetry that functions as an afterimage of Deutsch Amerikanische Freundschaft's legacy. Last year she quit her 9 to 5 to follow her intuitions and moved to Berlin. Comparable to Delgado she performs in a sophisticated duo called Epikur with her longtime affiliate and partner Eddie Ness. With her homage to DAF's recently deceased Gabi Delgado-López, Cryptofauna created a sincere deep cut featuring rare and lesser-known songs of the band and their projects.

INTERVIEW: UWE BERMEITINGER
COVER PHOTO: ALEX EX
PHOTOGRAPHY: MANA KOMIYAMA

Cryptofauna – solely this name is reason enough for inviting you to create a mixtape for TISSUE Magazine. Please tell our readers how you got your name, what's the idea behind it?
I went through quite some name changes before I decided to stick with Cryptofauna. I was never keen on using my real name as my DJ moniker for several reasons, so I started making them up. But none of my old aliases lasted longer than a year. But with Cryptofauna it finally worked, still very happy and probably won't change it again. Being someone who's working (and playing horrible games, sorry friends) with words, I was of course having fun doing that. So I ended up with Cryptofauna, which is – to cut it short – the animal life that exists in hidden microhabitats like in water columns down in the depths of the oceans.
So it's all about pretty hard to find, almost mythical little creatures. All the tiny, crazy-looking animals, of which some aren't even explored yet, living their little, colorful lives down there at the bottom of the ocean. Thinking of this world really gives me a good feeling, because the rest of the world (that we partly over-explored I guess) is so fucked up. Down there, life seems so unspoiled, untouched and somehow innocent – at least in my imagination. Connecting that name with my profession of playing and making music, this makes a lot of sense for me from many angles. Dancing in dark, sweaty and cramped holes while others are ordering Oysters and Champagne in expensive restaurants – Cryptofauna. Being on the hunt for rare and "unexplored" records – Cryptofauna. All the weird and wonderful freaks that are shaping the underground music scene – Cryptofauna (chuckles).
Besides the unknown world of the animals, the term "cryptofauna" can also refer to the field of cryptozoology, which is a pseudoscience. Pseudo, because it investigates mythical creatures like Loch Ness, the kraken or Alien Big Cats (ABC). Go google Bunyip, it's awesome. By the way, Alien Big Cat was also on my list. Anyways: I also love science fiction, so that cryptozoology reference was one more pro for giving my DJ self that name. Also, cryptozoology isn't fact-based, but something that is made up of tales and folklore. For my journalist self, a fact-based world view is of course an important thing. So maybe giving me that name was also a way of separating my professional self as a writer from my professional DJ self, what brings us back to the beginning.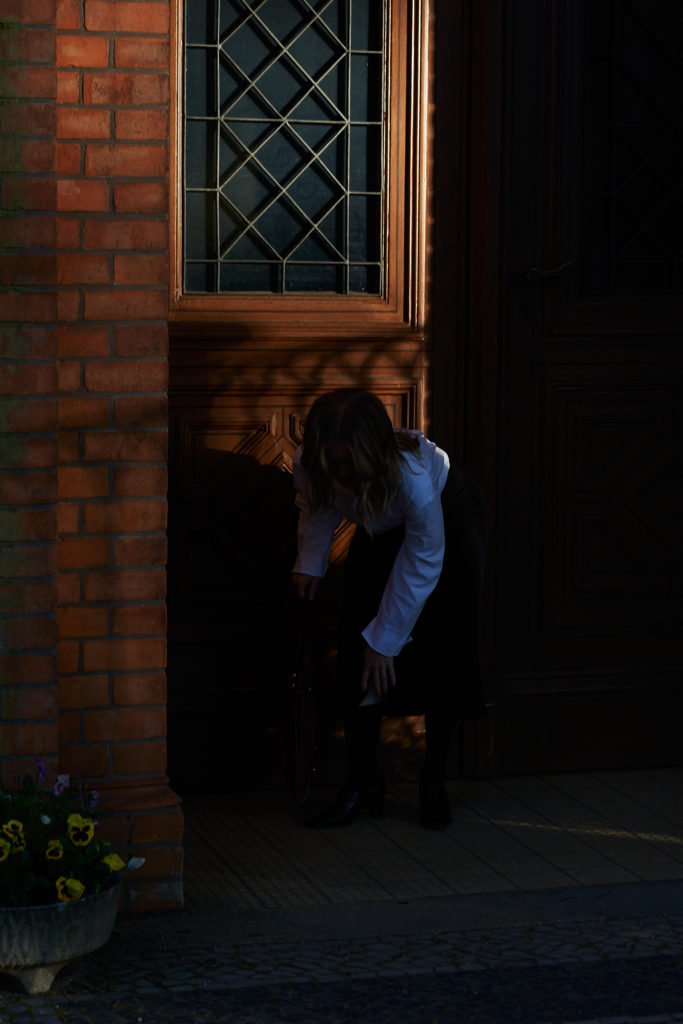 By the way, did you read the article on cryptomining in current TISSUE N°666FFF?!
Yes, of course! I think it's a topic we can't turn away from, even though it's still only for a small elite of people who deal with it. But changing the future of money – not only in a haptic sense – might be more and more a thing to discuss. I was myself thinking about organizing a crypto rave, but I think there's still a way to go until you can expect the audience to pay your entrance fee with Bitcoins.
You are one half of Epikur, a DJ duo you form with your partner Eddie Ness.
What's the difference to your other/solo project. And even more interesting: how's it to DJ with your boyfriend?
The difference to my solo project is that preparing and playing a set or recording a
podcast together with Eddie is much more fun concerning quite a few aspects. First and foremost, music is for sharing, so of course it's a great feeling to play together and to find the right "answer" to the record that my better half played before me. I mean, even though we like pretty much the same stuff, in the end, each of us has our own little preferences for elements and vibes, which makes it pretty interesting. It's always a bit more of an unpredictable feeling. Playing together is definitely more of a (positive) surprise I'd say.
Still, playing solo has some advantages too: You have 100% of decision-making power over what's coming next. Also what's nice playing alone is that you're more likely to be tripping in that tunnel of forgetting what's happening around you, but I think this is only because you have to hurry up more with selecting and beat matching the tracks. What's also great is that you can play more records, hehe. But I think for our relationship, having that duo project is a blessing. We got to know each other through music and it never stopped playing a dominant if not THE dominant role for our relationship. It's like the glue keeping us together. Concerning funny side stories, hmmm… We did a fasting cure in 2018 of 10 whole days of only drinking and not eating. On the 10th day we had a gig scheduled, but we really wanted to make the 10 days of fasting, so we played the set drinking hectolitres of coconut water. That was pretty intense, but it worked. One tip for lovers or B2B partners who are very close: Don't start an argument before a gig or when you're behind the decks. Won't get you anywhere and you're likely to mess up the dancer's night out. Experienced it
– luckily – only a few times and it's no fun, especially if you're not an actor. Also: Trust in the other's taste and skills is everything. Just have a good time.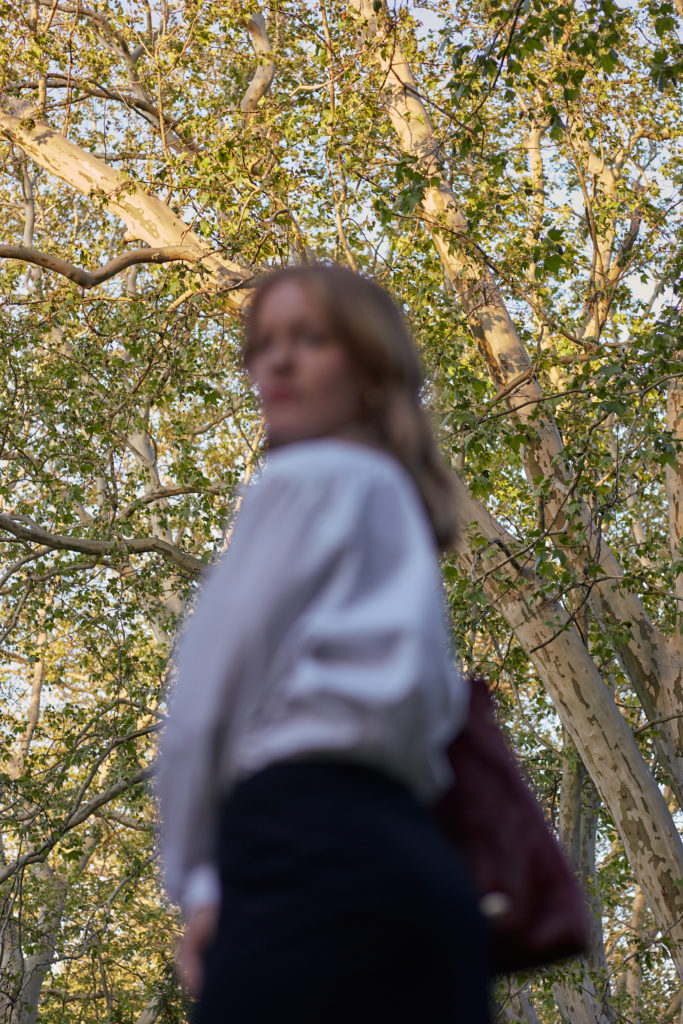 Besides DJing you do a lot of other things. For TISSUE, you take care of the interviews in our mixtape series. But you worked in advertising and for other magazines as well. And you moved to Berlin a few days ago to study. Please tell us a little bit more about your life…
I just moved to Berlin to start studying cultural studies, right. I worked as a copywriter in Hamburg until last summer and finished my training as a journalist at NYLON Germany, but then things changed. I realized that having to commit to a 9 to 5 (or 7) didn't really suit my needs. Especially not from then on straight for the next years to come without a break. And as I didn't study at all until now but did my A levels, I was like "OK, now or never!". And I must say it was one of the best decisions I made. I turned 30 in March, so of course it's not the common age to become a college student, but I think especially for cultural studies some life experience is helping you to understand. We're discussing pretty interesting, but also hard-to-get theories, which is so mind expanding – even after just a few times meeting via Zoom (because this semester is digital only due to Corona). So yes, I really enjoy the feeling to be back at learning something for life again. When I made up that scenario in my mind, Berlin was the only option to pick up studies. I somehow had the feeling that this would only make sense if it's connected to a fresh start. And of course music-wise there's many chances here in Berlin. I can't wait until this Corona thing is over, so I can finally enjoy another mind-expanding thing: the overwhelming offer of music. This brings me to the actual topic we're about to discuss: Gabi Delgado said in one of his interviews that you should always go where the epicenter of your passion is…
It was your wish to do a Gabi Delgado special. Why is he such an important influence to you? Please also explain our readers who Gabi Delgado was and why he's inspiring you today. What's the message people can get out of it?
I think Gabi Delgado-López was one of the most important game changers in music.
Especially in electronic music as we consume it today, that – frankly – is the dominant
style around the world, also in the mainstream. Not talking about techno here of course, but about the general use of music that is being produced almost only with machines today. Of course, there are many many style influences within the mainstream music like trap, R'n'B etc.. But seen in retrospect, what Delgado, Robert Görl and other of their affiliates did, was pioneer work.
Of course it was him and Robert Görl together who changed a lot with DAF. But I think to have such an impact on a cultural phenomena, it takes more to just play your instrument right and have great musical ideas. It takes an outstanding persona, with outstanding ideas and a pointed and radical mind. And I think that was exactly what Gabi Delgado had. Narrowing it down again to Electronic Music and the question who influenced it most, everyone's talking about Kraftwerk of course. And it's true, they started in 1970, whereas Deutsch Amerikanische Freundschaft were only founded around eight years later, but the heritage difference of the two bands is very interesting: While Kraftwerk were rather part of the artsy part of Düsseldorf's "Ratinger Hof" (the German epicentre of Art back in the days, there's also a good documentary on YouTube about it called "Keine Atempause"), DAF were socialized by pure punk. These two sides (the art students of Beuys vs. the punks) were always watching each other from a distance, but at the same time they had a pretty fruitful symbiosis when they were clashing at "The Hof". I think this part of German music history is super interesting. And it explains pretty well the difference between the Kraftwerk-ish and the DAF-ish influence on Electronic Music. It's not a secret that the members of Kraftwerk all came from pretty wealthy families, whereas DAF didn't have that support, at least not that I know. Not that I wanna say that Kraftwerk weren't very important and influential, they were. But especially DAF took that raw energy and aggression of punk and mixed it not only with pretty daring and provocative symbols, but also with technologies they were just discovering in that very moment. Playing around with it. Letting a melody fall to pieces, cranking it up, making it weird. And to me, this is also pretty much "Techno". Concerning one of Gabi's core messages that people of my generation should keep in mind: I put it in the the mix somewhere in the middle of it. It's a sample of Delgado
speaking his mind in an interview. Translated to English he says: "Do what you want. Always only do what you want. And especially – never do something that you don't want. Just refuse. Always only do what you like and what you want and never do anything that you don't like or you don't want. No matter who tells you that. Just do how you please and the way you think is right. And never take account of bans, rules, common patterns or the opinion of your parents. Just don't follow no one's opinion."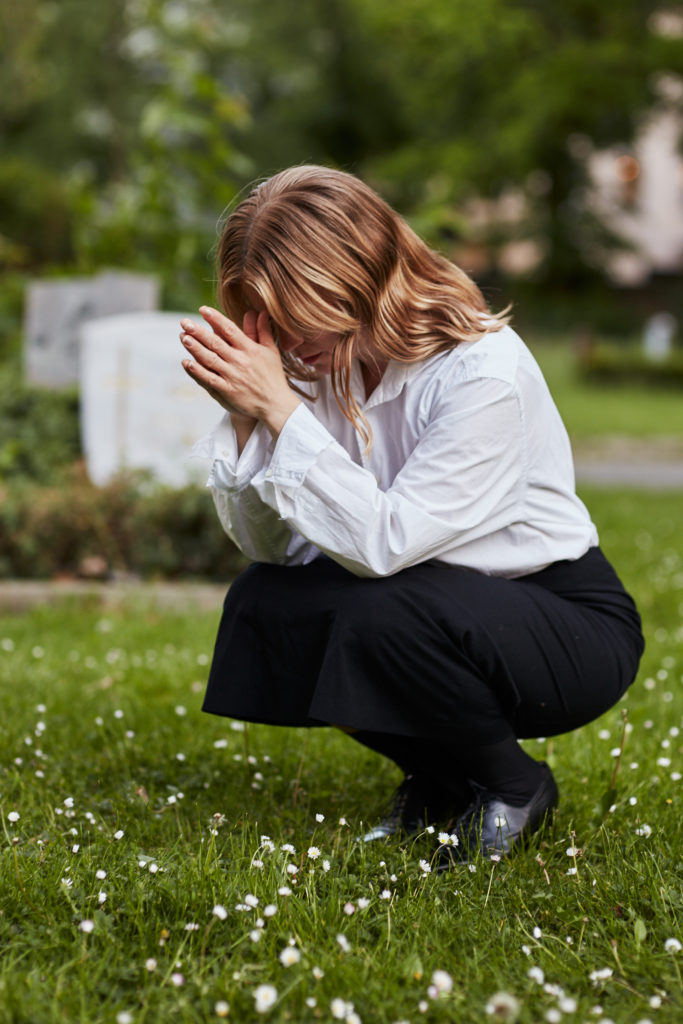 You chose the name "Für immer" (engl. forever) as the title for your tribute to Gabi Delgado. Why?
I think the answer is already in the question you asked before. Apart from the fact that their 1982 album is called "Für immer", Gabi Delgado did so much for electronic music that is still lasting, even after his death in March 2020. He actually is one of the few who really shaped the music we are all dancing to weekend after weekend (hopefully again soon). His legacy will definitely last "für immer".

TRACKLIST:
1 Gabi Delgado – Mistress
2 Deutsch Amerikanische Freundschaft – Untitled (taken from "Produkt der Deutsch Amerikanischen Freundschaft", 1979)
3 Deutsch Amerikanische Freundschaft – Co Co Pino (taken from "Die Kleinen und die Bösen", 1980)
4 Deutsch Amerikanische Freundschaft – Sato Sato (taken from "Alles Ist Gut", 1981)
5 Absolute Body Control – Touch Your Skin
6 Deutsch Amerikanische Freundschaft – El Que (taken from "Gold und Liebe", 1981)
7 Liaisons Dangereuses –  Etre Assis Ou Danser
8 Deutsch Amerikanische Freundschaft – Ich Will ("Gold und Liebe")
9 Whilst – Umgebung
10 Deutsch Amerikanische Freundschaft – Die Götter Sind Weiß (taken from "Für Immer", 1982)
11 Deutsch Amerikanische Freundschaft – Mein Herz Macht Bum (taken from "Alles Ist Gut")
12 Deutsch Amerikanische Freundschaft – Absolute Körperkontrolle ("Gold und Liebe")
13 DAF – Blond Hair Dark Brown Hair (taken from "1st Step To Heaven, 1986)
14 Robert Görl – Darling Don't Leave Me
15 Gabi Delgado – Victim
16 The 2 German Latinos (Gabi Delgado & Saba Kamossa) – Gigolo Gigolette (Radio Edit) 17 Future Perfect (Gabi Delgado & Saba Kamossa) – Sato Agrepo
18 Delkom (Gabi Delgado & Saba Kamossa) – Free Beats Free Money Free Love
19 Delkom – Viva La Droga

Introduction jingle by Harmony Horizon
Please note: Big servers and streamed data are eating up energy. And our planet. So do the world a favor: Download the mix and play it on your own device. Keep mother earth alive. Thank you.