Before you get on a plane, it's always the same. You make up big plans for your precious time above the clouds: you envision to work, to educate or simply to enjoy yourself. Be it with the help of a nice read or by finally joining the mile high club. But after all, things always end up the same: you don't get shit done. In the end, everything you did was either escaping the elbows/legs/feet that came creeping from the person next to you or desperately trying to get a nap.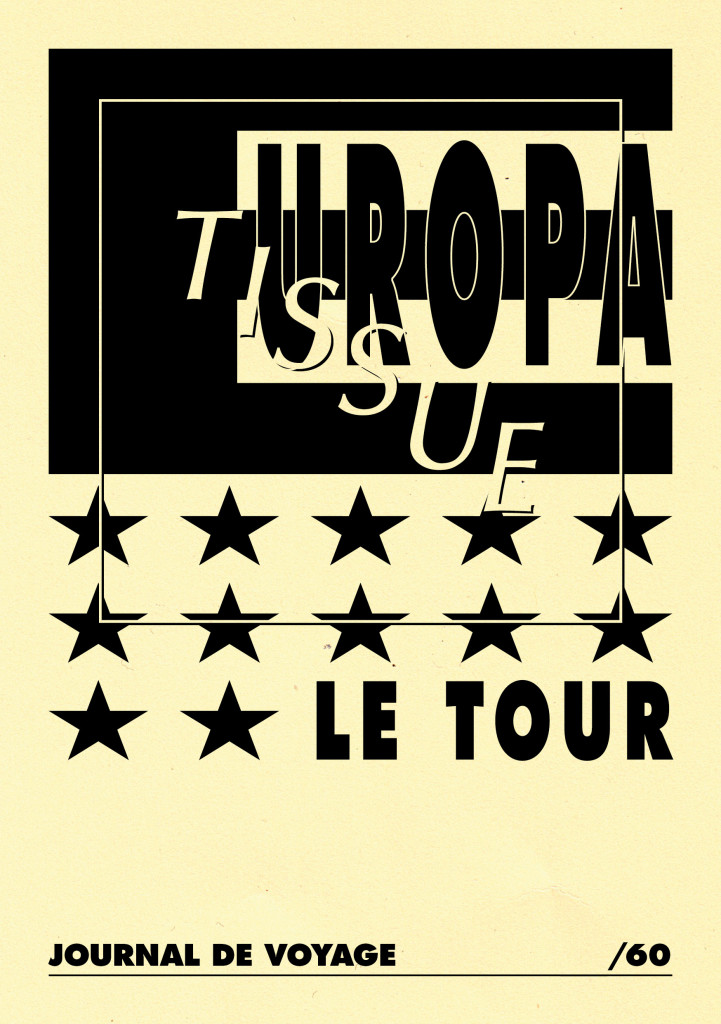 Yes, we are all human. And so is Europa (we're obviously not talking about the political one here). Still, concerning his output after flying or generally moving from A to B, the boy is delivering otherworldly stuff. Europa consequently uses his travels for producing music. When he gets off a vehicle, you can be sure he created something unique. Something you can dance to. You can relax to. You can make love to …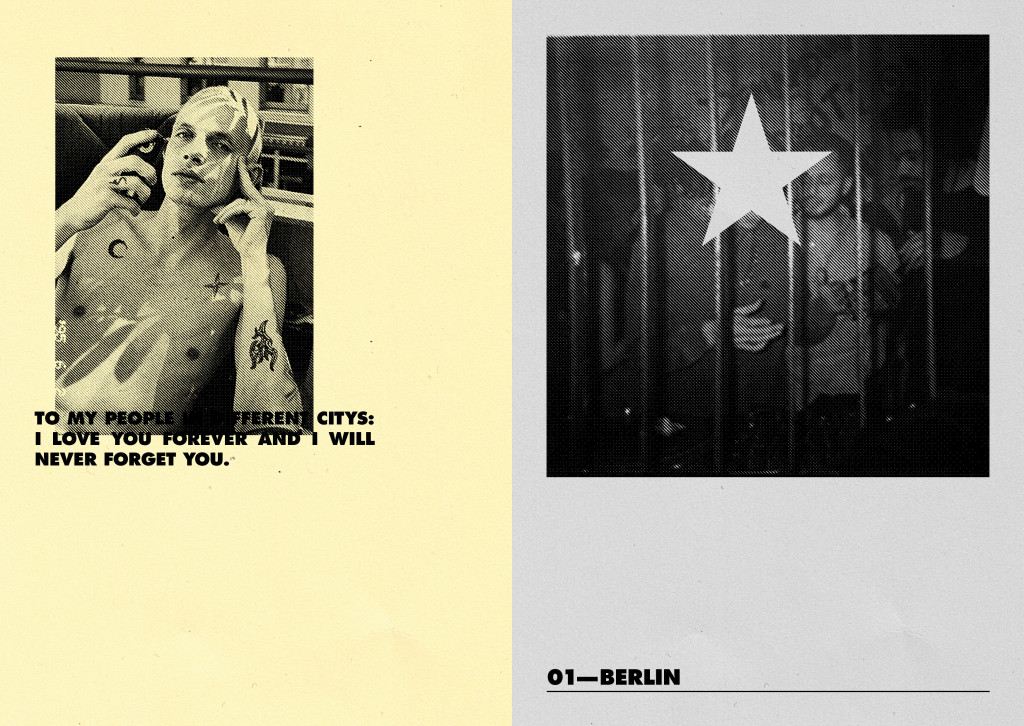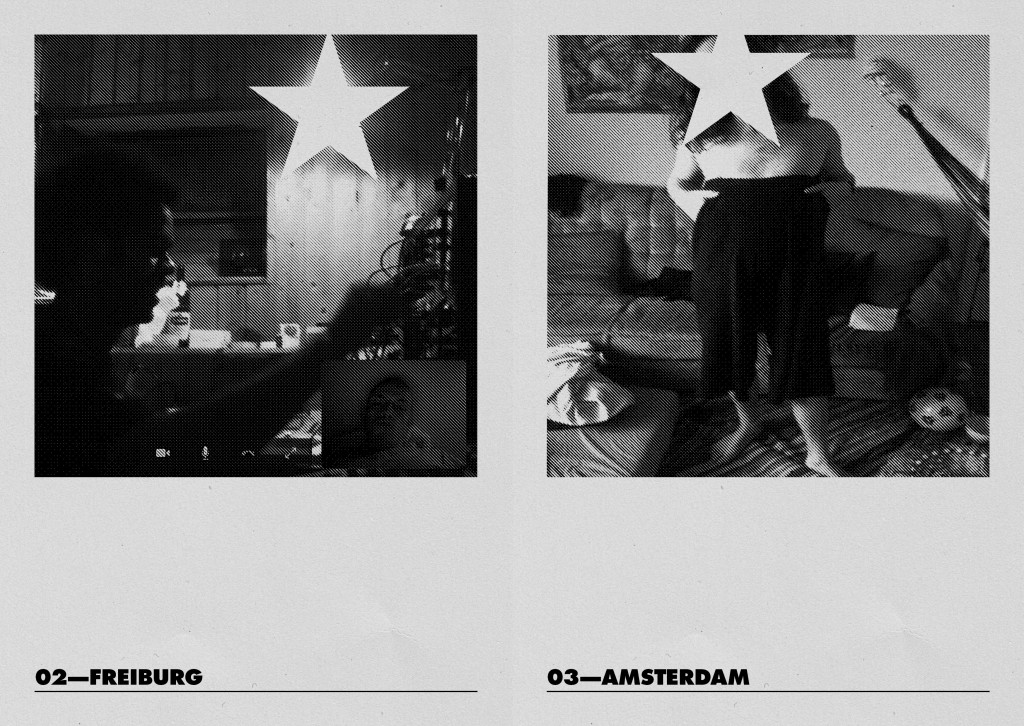 The reason for the steady output of the Hamburg-based artist: the friends he meets in between his arrivals and departures. His tracks derive from the interpersonal moments he experiences by traveling around the globe. When he leaves a place, he immediately transmits the inspiring moment of having met someone he loves in a city that left a mark on him into a tune. This is heartwarming and we mean it.
Be it changeable like Berlin, bleak like Bucarest or withdrawn like Lucerne: the results are overall lo-fi – but rather in the sense of the pleasantly sloppy, sometimes skit-like production methods than in terms of the sound itself. Which totally makes sense, when considering the limited time en route. "The short slot is what makes the whole thing so interesting", Europa states. "When I know like 'okay, I'm gonna get off this plane in 3 hours', it really helps me with focusing 110 percent on this one, special track. It's like getting lost in the moment while kinda reliving the time with my loved ones."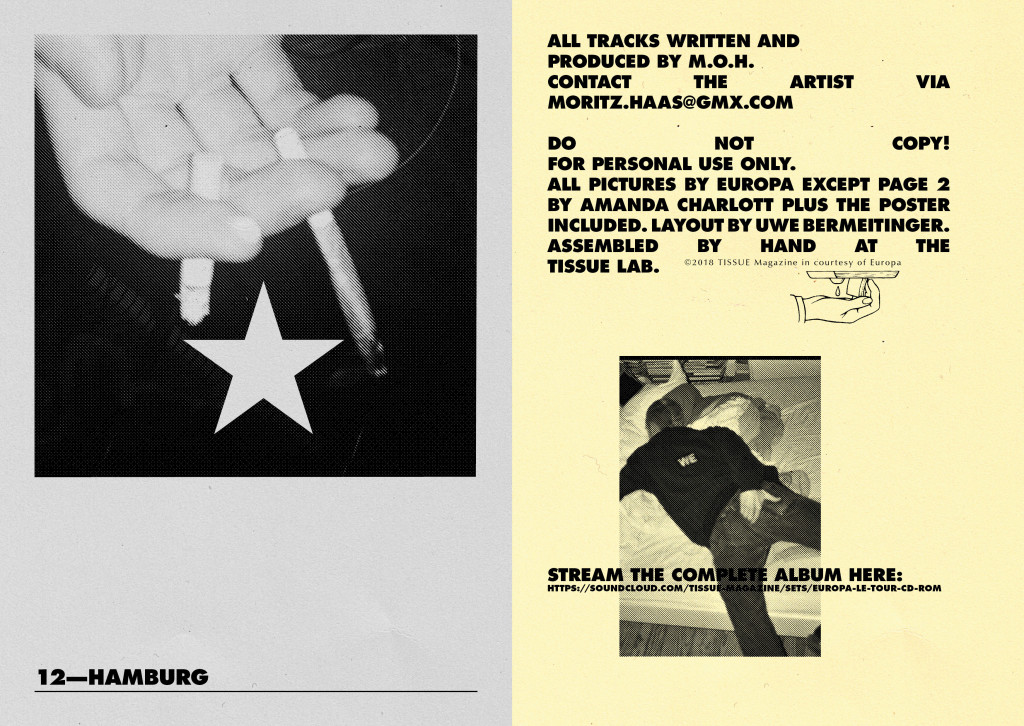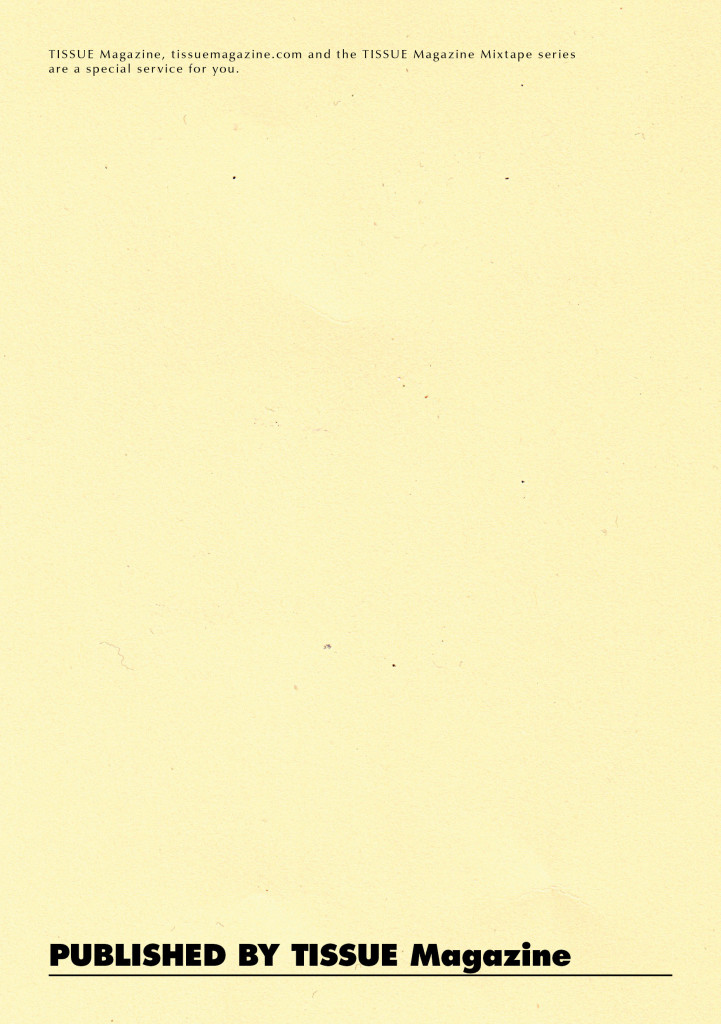 The 12 tracks on the strictly limited CD-Rom edition (50 copies, collectors better be quick) range from dubby-trippy (New York), acid-infused (Amsterdam), quirky (Hamburg) to ridiculously fast (Dublin) and spherical (Freiburg). In case you need a tip: Europa is originally from Stuttgart – so this 16th-hi-hat monster might be a very personal one.
TISSUE is happy and proud to pass on a fine outcome of fruitful journeys: 12 pieces, made in heaven.

Europa — Le Tour (CD-ROM)
AROUND THE WORLD WITH EUROPA "Le Tour" is a collection of 12 unreleased tracks by Europa. Each one is inspired by a city the artist visited over the last years and compiled together to share with his friends and our dear readers. This limited edition of 50 CD-Roms including a booklet featuring personal visuals to each track will be send out in a few days. Bon voyage!
Order here:
http://store.tissuemagazine.com/product/europa-le-tour-cd-rom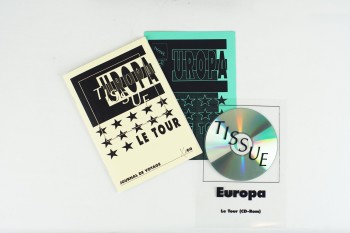 ©2018 TISSUE Magazine in courtesy of Europa
Cover photo by Amanda Charlott
Introduction jingle by Meghan Edwards aka Miss M.E. aka Harmony Horizon
Words by Nadja Preyer

TRACKLIST:
1. Berlin
2. Freiburg
3. Amsterdam
4. Dublin
5. Stuttgart
6. Bucarest
7. Manila
8. Lucerne
9. Barcelona
10. New York
11. Oakland
12. Hamburg

Visitez:
www.soundcloud.com/moritzhaas