Not the elbow kind of digger —
If you've been going out in Hamburg around 2010 but the name Molotow doesn't ring a bell to you? Well, you probably missed a shitload of fun. Ask Soft George about it. The DJ, music collector and co-owner of record shop Plattenrille played his very first gig at the iconic indie venue where "Love Will Tear Us Apart" has been played out each weekend at least as many times as I've been ordering a shot at the bar. Which means: a lot.
After his debut, Soft George played money gigs at fashion events (wasn't really his world), practicing his skills while getting properly paid (actually nice). Meanwhile, he dug his way deep into the world of italo disco, a style that's been pretty hyped the past years, but will stay a thing for the real admirers probably until the end. Aficionados like Soft George and his friend Jan, who started the project I Due Forni in order to have an outlet for their collection of a broader range of italo and funk records. As a child, the qualified archeologist wanted to become an expressive dancer, probably due to Michael Jackson videos running on repeat on mid 90s music TV. Well, I bet that he looks good on the dance floor.
Read what Soft George thinks about the development of vinyl during and post pandemic and what made him realize he's not the elbow kind of digger.
INTERVIEW: NADJA PREYER
PORTRAIT: JAN-FREDERIC GOLTZ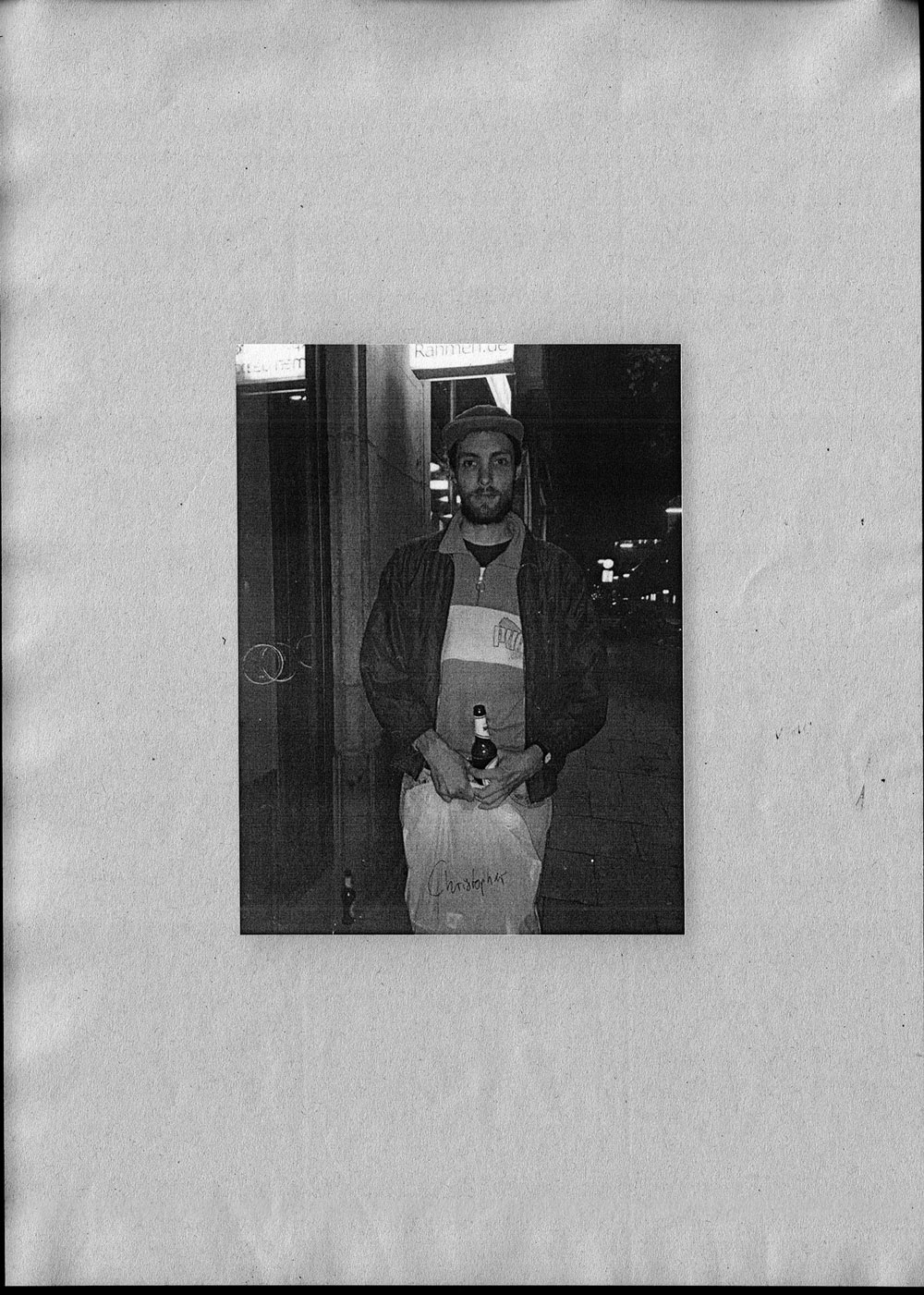 You're one part of I Due Forni. How did you two get together? And what are your touchpoints concerning approach to selection and music in general?
Jan and I got to know each other through mutual friends and quickly realized we have a common passion for italo disco. Over the course of time and by playing records together quite a few times, we started fantasizing about coming up with a duo focusing on the style. Surprisingly, quite soon we were invited to play some small gigs outside of Hamburg (Berlin, Nuremberg) and larger ones at festivals and clubs followed eventually.
Are you playing strictly italo stuff?
No, we don't really restrict ourselves to that one genre. At Central Congress for instance, a bar in the area of Hamburg's central station, we've been playing gigs together for several years now and usually present a much broader range. But our greatest musical connection remains italo disco.


You're running the record shop Plattenrille. How did you stay active within the local scene besides distributing music?
I run the shop with two friends, so you inevitably find yourself in regular contact with the local scene. But I am definitely also a big consumer, trying to be part of the scene and give something back to it. But outside my record store bubble I haven't organized anything for a long time. I think the last concert I threw (and that didn't happen at Plattenrille) was in January 2020. At that time, I released an album by Balcony DC, a Leipzig based band and we went on a little tour back then.
… and in 2020?
To be honest, when I went to university I was more active, organizing parties in places like Frappant, Kurhotel or off-spaces together with some friends. There were also two pop-up galleries that ran over a longer period of time. At the moment I'm happy with just being able to play records sometimes in locations like Barboncino, Central Congress, [sic]nal radio or at Riaa bar. But as soon as the pandemic situation is gonna ease, I'd really love to get back to organizing own events again.
"During the pandemic, record stores became an even more important place."
Speaking of decreasing opportunities of hanging out behind DJ booths and meeting in clubs: how do you keep getting inspired?
Many of my friends are diggers and/or DJs and we turned out to have an even more intense musical exchange during the last two years than before. For example, we had weekly meetings where we played music to each other that we would have played out on a dancefloor otherwise. Quite a pile of records actually… These kinds of records that are great to share with more than just two people.
And what about digging for your own collection right now?
Most of my personal digging happens at Plattenrille. And with the pandemic, Discogs has become even more important for me in terms of digging than before. This year I was at the Utrecht record fair for the first time. But it turned out to be way too stressful for me … I'm just not the elbow kind of digger.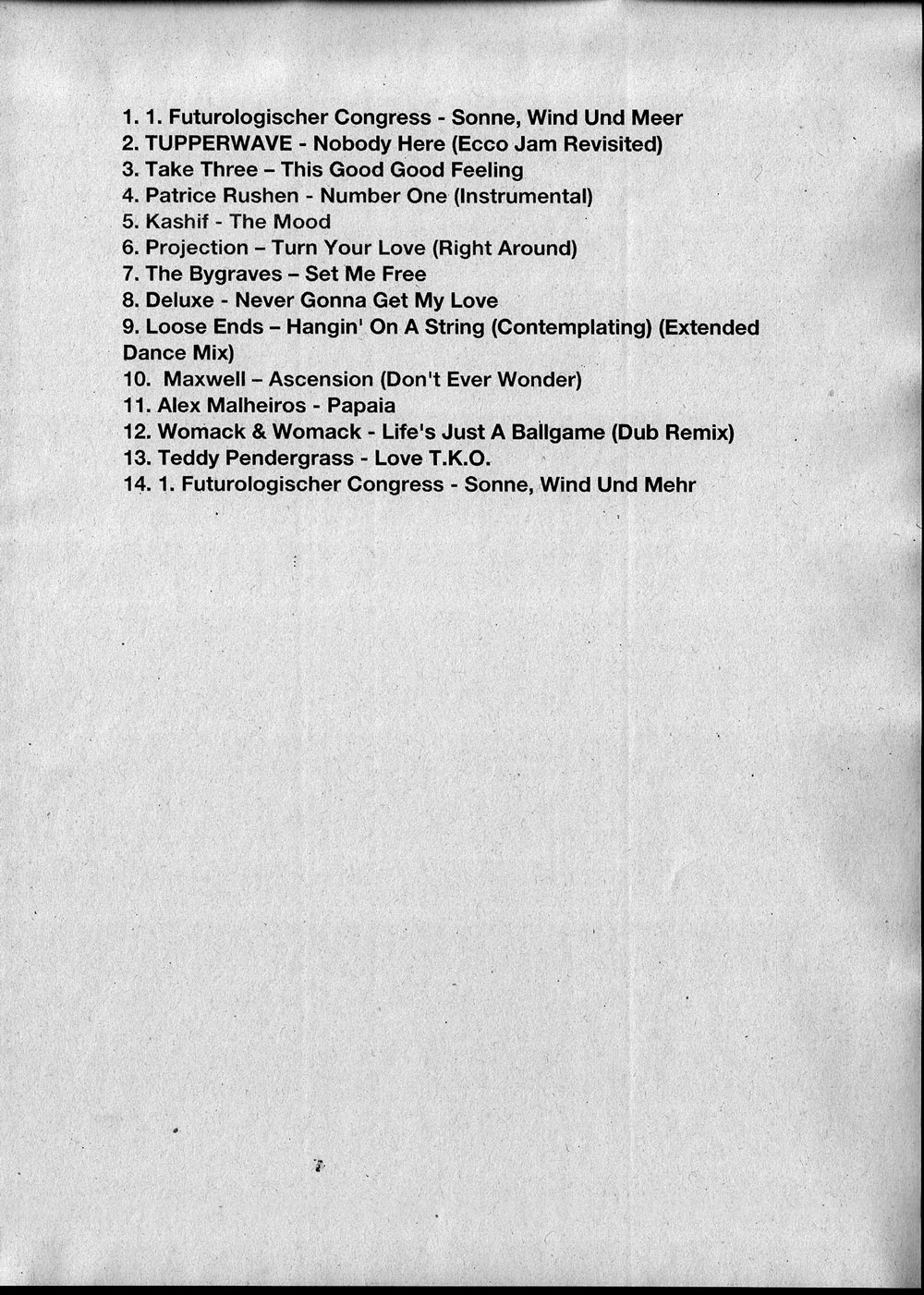 How do you see the demand for vinyl developing in the past pandemic months and what's gonna happen in future times?
The demand for vinyl is still pretty strong. Which is kind of surprising, because the market has been growing for years and it has long been believed that this bubble has to burst at some point. But not even the pandemic affected the whole thing. Pressing plants, for example, are overloaded like never before. Perhaps that's partly due to the fact that there were no other real opportunities to consume culture during the pandemic. I also noticed how record stores became an even more important place, probably because many other occasions for socializing are missing. However, it's sad that records are becoming more and more expensive and therefore more exclusive. That's not likely to change, even after the pandemic.
What would be your number one advice for someone who wants to get into playing vinyl?
Just do it! But watch out, it's addictive.
Please tell us a bit about your project My Favorite Chords.

It's this punk label I founded ten years ago with three friends. Back then, we released a couple of albums consisting of music mainly with German vocals. Including Hamburg bands like ULF or Yachten. A big highlight, for example, was the release of Kino Kimino, a New York artist. Steve Shelley and Lee Ranaldo of Sonic Youth were involved in this record, which was a big shot for us.
Your mix for TISSUE turned out as a pretty funk-infused thing. How did you keep 2021 funky?
This won't sound funky at all, but for me it was the greatest pleasure to go hiking in the Harz Mountains in 2021. I have become a big fan of the Harzer Wandernadel.
Which three clubs on this planet would you want to play at the most?

I like clubs, but most of all I prefer outdoor gigs with friends and random people. Spontaneously I can only think of one club that I would like to play, which would be Teder in Tel Aviv.
Digital cover artwork by Lisa Boostani
Introduction jingle by Harmony Horizon
Please note: Big servers and streamed data are eating up energy. And our planet. So do the world a favor: download this mix and play it on your own device. Keep mother earth alive. Thank you.
Visitez:

soundcloud.com/softgeorge
soundcloud.com/idueforni
instagram.com/plattenrille
×