Cats, Violins, Bass
INTERVIEW: NADJA PREYER
Covid-19 has many downsides, but also some good ones: it makes people pick up new or forgotten hobbies. Same applies to Lazercat. The Berlin-based, Canada raised DJ and producer used to play the violin for more than 15 years. After a long break, she recently picked it up again. Describing herself in three simple words, Lazercat would go by crazy cat lady. And as her full bio says: producer, DJ, outsider. So our latest TISSUE mixtape is an ace selection of disco-infused electro, phat basslines and heaps of acid, recorded by a violin playing crazy cat lady. Excuse us, but may we add badass DJ and producer?
Starting to play around with production already in her teen years, because she wanted "to learn how to make techno music", she describes her sound tending "towards retro-futuristic aesthetics, emotional chord progressions and a bit of funk." Waiting like everyone else for the pandemic to end, her first go to club after it is Humboldthain, where she's organizing her party series Dreams Of Neon. And where "the Mexikaner shots are always free-flowing", as she describes the venue. Fingers crossed we're not gonna have to pick up another hobby.
You started the party series Dreams Of Neon with your partner Arto aka Naks [Mixtape 58]. How did you both proceed with your project during the pandemic?
We have been streaming DJ sets on Intergalactic FM, where we have our own video channel, every few weeks or so. For various reasons, some of them obvious, Dreams of Neon has been somewhat dormant in the past year. We do plan to increase the number of live streams we do and eventually, when the time is right, invite guest DJs to play as well.
Berlin rents are rising like crazy and the situation is even more tense after the Berlin Mietendeckel law got cancelled. How do you cope with this situation in terms of studio space?
I produce at home, as I have always been doing. I don't have a huge mixing desk or an arsenal of expensive hardware, so it's been working just fine for me and I'm happy not to have to pay any additional rent.
"I've never been one to religiously go to Berghain every Sunday."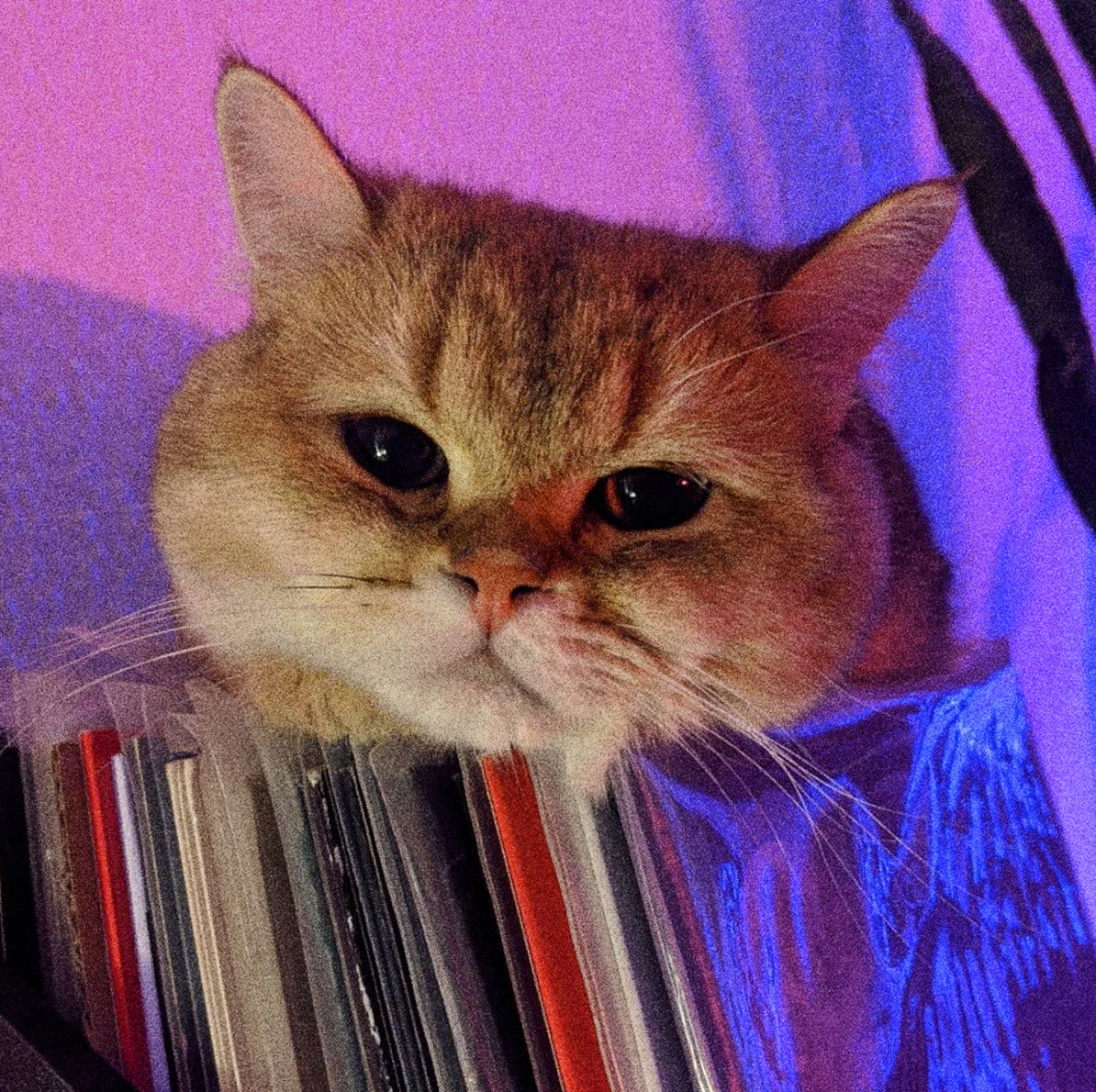 Your bio consists of three simple words: producer, DJ, outsider. If you'd had to add a fourth word to it, what would that be?
Crazy cat lady.
Wait, that's 3 words …
You're also playing live. How's your preferred ratio when it comes to playing live vs. DJ?
Playing live is overall much more stressful, but I enjoy being essentially 100% in control of what the audience hears. DJing is fun in a different way, there's less preparation needed and I can be much more flexible in terms of genre and style.
You're originally from Canada. How's your connection to scene right now – especially in Covid times, when it's extra hard to go to your old home and see your friends and loved ones?
I was never particularly active in the scene back home, which itself is quite small. Of course I'd be happy to play gigs in my hometown and in other parts of Canada once I'm able to again.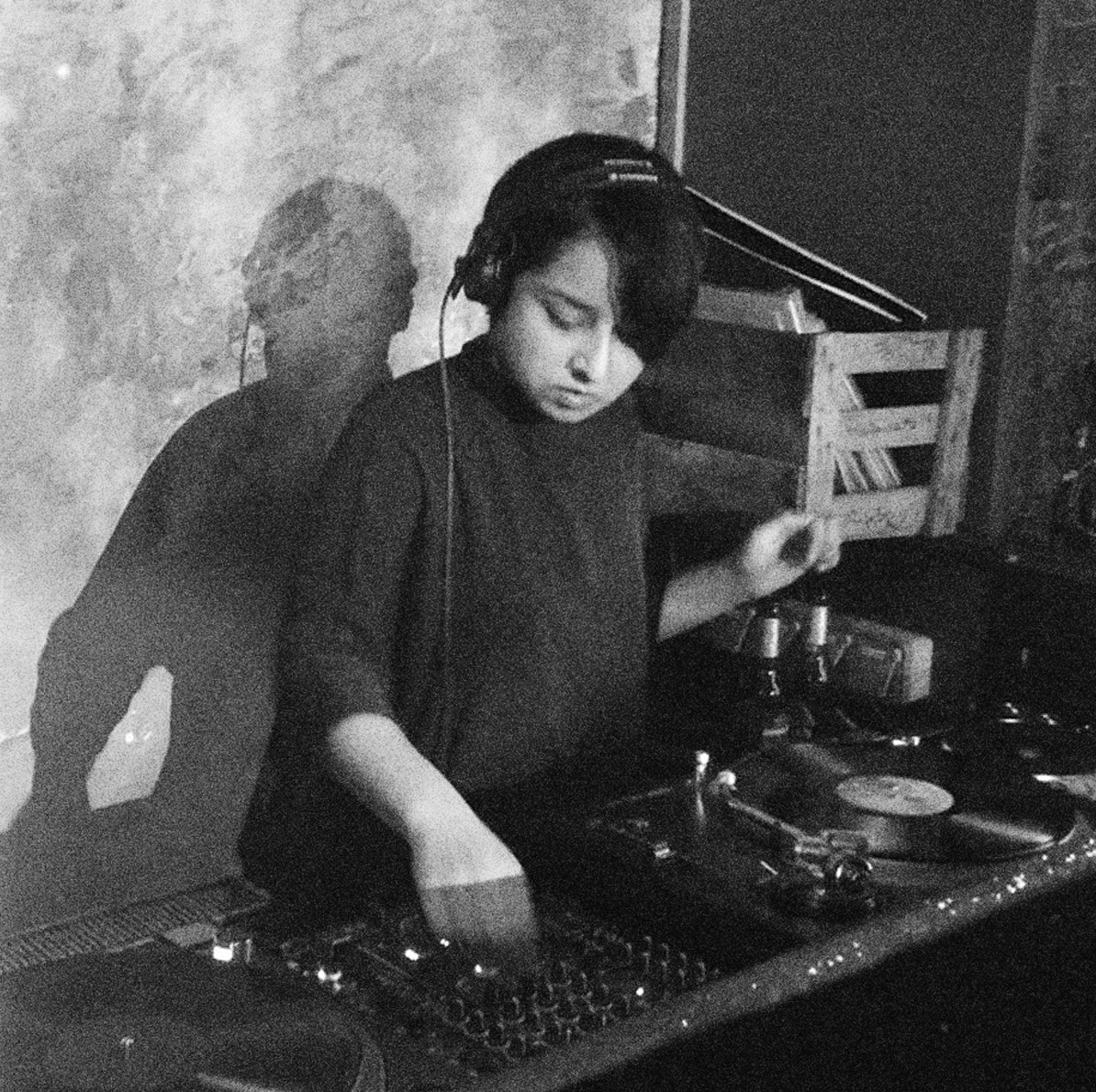 "It's no fun to feel like you're constantly having to prove yourself to the 'boys club'."
Your mix is pretty much 100 percent club vibes. What's the one thing you miss most about spending your night or day in an ocean of bass, lights and dancing bodies?
Funny how you say that – I've never been much of a party animal, especially compared to some others over here. I've never been one to religiously go to Berghain every Sunday or spend 24 hours at one place. That said, I do miss those moments where I'm with good friends, spending hours enjoying our favourite tunes played loud.
In the course of your career as a DJ and producer, have you ever had promoters/other DJs/agents etc. mansplaining or harassing you?
I definitely was not the only woman when I started out and I'm lucky enough not to have experienced as much sexism so far as other female artists have. I did, however, have to deal with some gatekeeping attitudes from men in the scene who would try to convince me that I wasn't a "real" producer or DJ for whatever reason. Usually something silly like not owning a particular piece of equipment or not understanding a certain technical concept.
How did you see that scenario change within the past years?
I think that nowadays there are many more efforts being made to reach out to women and non-binary people who are interested in music production and DJing than when I started out, and I appreciate that, as it's definitely no fun to feel like you're constantly having to prove yourself to the "boys club".
What would be your three go to clubs in post-pandemic times? And why exactly these three?
1. Humboldthain Club, where Naks and I were organizing Dreams Of Neon nights until the pandemic, and where the Mexikaner shots are always free-flowing.
2. Revier Südost, as I have many fond memories from the old Griessmühle club and am curious about the new space.
3. Objekt Klein A in Dresden, where I played at one of the best parties I have ever been to a few years ago.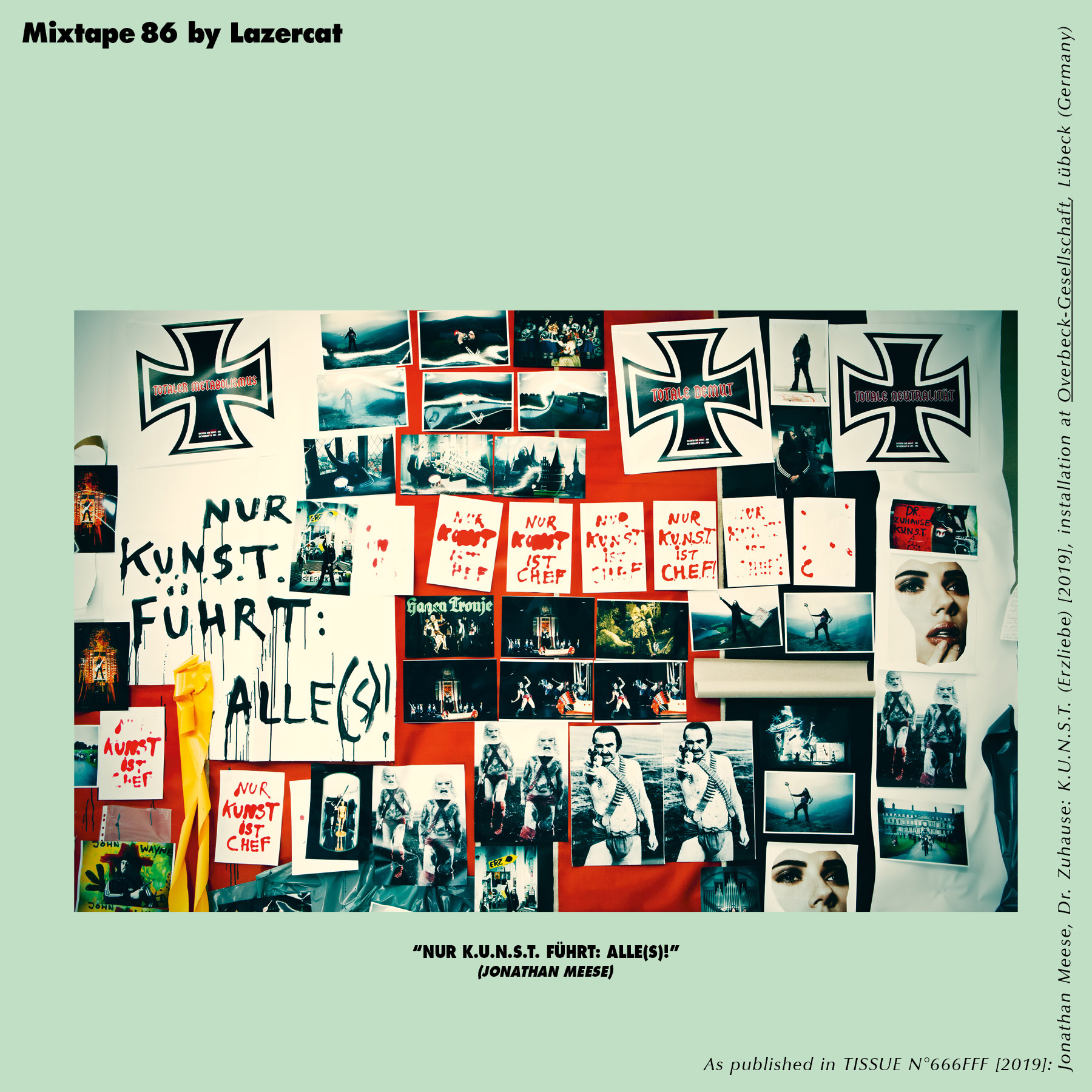 TRACKLIST
1. Dimension 5 – Music Box [Delsin]
2. inf0 – First Glance [Childhood Intelligence]
3. UHU – Photones [Partout]
4. Raiders of the Lost Arp – Miles [Nature]
5. Mr Velcro Fastener – Dig'It [i220]
6. Spirit Catcher – Roller Coaster [Missive]
7. X-Ray Vision – Video Control [Manhole]
8. DJ Hedoni$t – Untitled [Mysticisms]
9. Transient feat. Sherman Benton – Higher (Dub Mix) [Sub-Sonic]
10. Mantra – Green Language [Downfall]
11. Paradise 3001 – Normizon 5AM [ESP]
12. Boneless One – Untitled [Ride The Gyroscope]
13. BPMF – Neurotransmitters (part 3) [Electric Music Foundation]
14. Hyperinteger – Zones of Physiological Stress [WéMé]
15. Gosub – Lost In Our Ways [Frustrated Funk]
16. DJ Aquatraxx – First Organization [D-91]
17. CRISPR – Locus Structure [Clone West Coast Series]
18. Electronic Badminton King – Yield [Scienceofuse]
19. N-Ter – Great Manta [Electro Records]
20. Submersible Machines – If You Know How I Feel [T.R.U.]
Please note: Big servers and streamed data are eating up energy. And our planet. So do the world a favor: download this mix and play it on your own device. Keep mother earth alive. Thank you.
Introduction jingle by Harmony Horizon
Digital Artwork by Jonathan Meese, Dr. Zuhause: K.U.N.S.T. (Erzliebe) [2019], installation at Overbeck-Gesellschaft, Lübeck — as published in TISSUE N°666FFF [2019]
Visitez:
https://soundcloud.com/lazercat

https://lazercat-musik.bandcamp.com/

https://www.instagram.com/lzrct