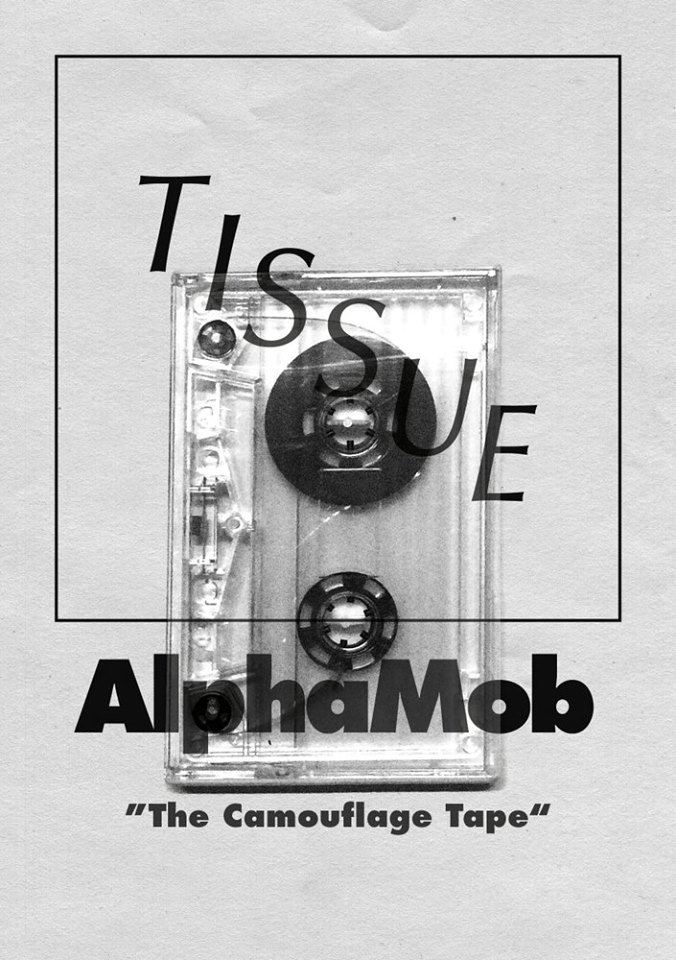 Preorder TISSUE x AlphaMob — "The Camouflage Tape" now in our cyber store!
TISSUE Magazine Mixtape 51 A + B by AlphaMob on cassette tape with DIN A5 flyer, stickers and shit. Tapes will be sent out by October 26 2017.
Limited edition of 100 copies, handmade at the TISSUE Lab, St. Pauli! Cowbell extended, Skinny Finsta infused, 90ies Memphis Rap Era: 100% real, 0% fresh!
Visitez:
http://store.tissuemagazine.com