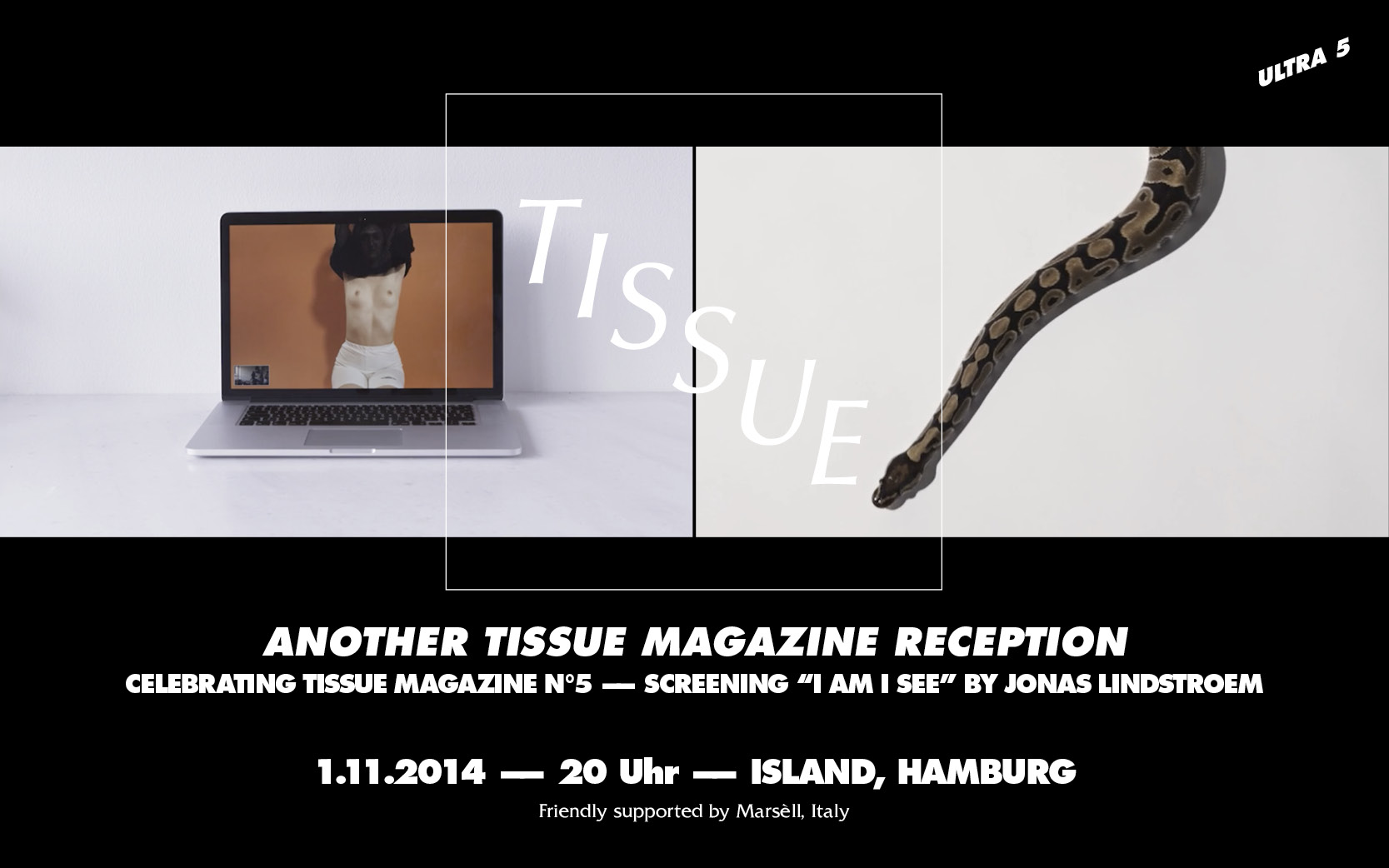 Finally back home in Hamburg and eager to present you hot off the press TISSUE Magazine N°5. We also showcase a selection of photographs shown in our past exhibitions in Milano and Paris by the likes of DANIEL JOSEFSOHN, MARTIN EDER, MAXIME BALLESTEROS, TIM BRUENING, TILL JANZ & HENDRIK SCHNEIDER, ADRIAN CRISPIN and SASHA KURMAZ.
Highlight: We'll screen JONAS LINDSTROEM's exclusive 16 min video/audio installation I AM I SEE for the first time on German ground right before it will go online the following week.
The first 50 visitors get a copy of TISSUE N°5 for free.
Friendly supported by Marsèll, Italy.
Saturday, Nov 1st 2014, 8pm – 12pm
ISLAND, Banksstr. 2, Hamburg
https://www.facebook.com/events/298124520375156/