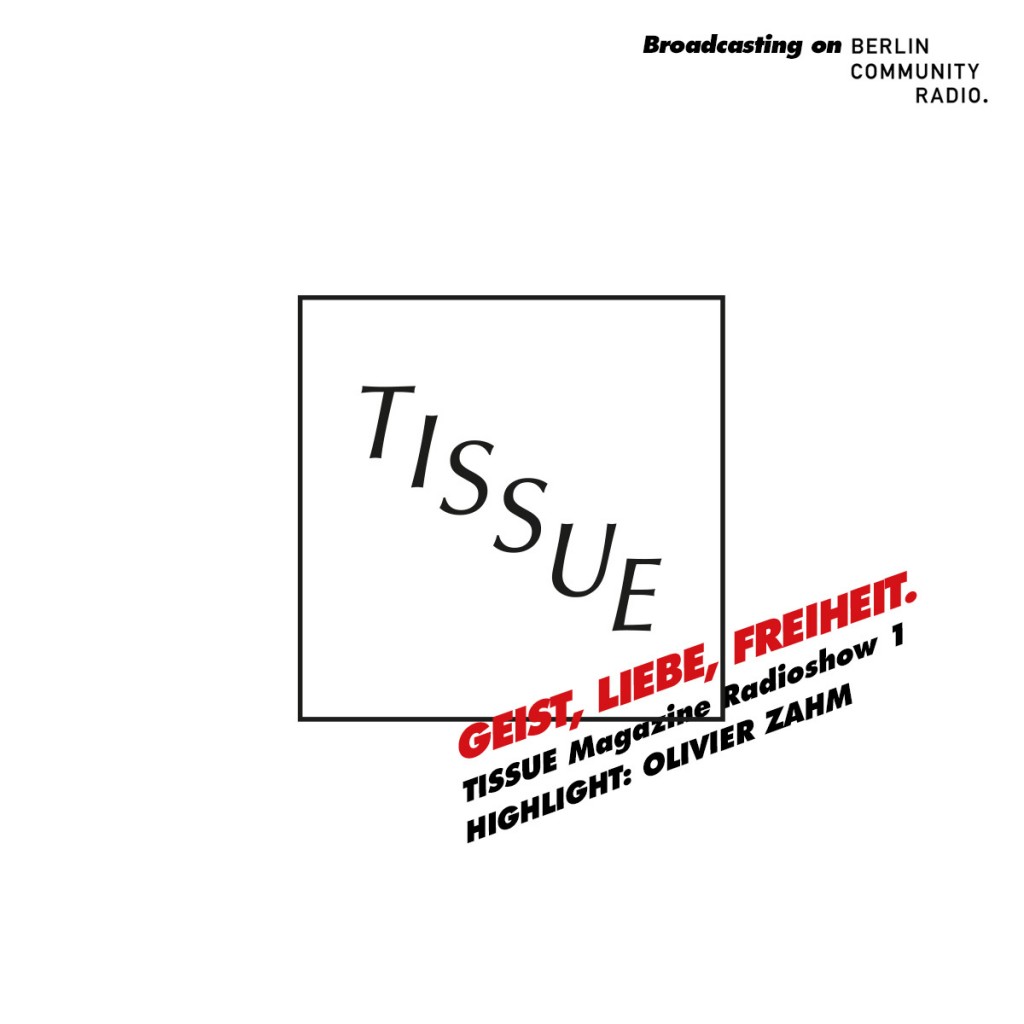 Today 17 – 19h (5 – 7 pm UTC+2)
Hightlight: OLIVIER ZAHM (and some real good music!)
Just follow the link: http://bit.ly/tissue_bcr
Listen to an excerpt of the interview with Olivier Zahm by Mirna Funk for TISSUE N°4 in three parts. Yes, we know, the recording is bad quality, but you have to hear this if you are into magazines and photography!
Olivier Zahm is a photographer and the mastermind behind Purple Fashion magazine and purple DIARY and is one of the most influental persons in magazine and fashion business worldwide. The interview is split in 3 parts, on his photography, his upcoming book and his magazine.
Also enjoy Hallo Werner Clan, Moodymann, Kool Keith, Ice T, Freddie Gibbs, Pudel Produkte, Nina Hagen and other good vibes mixed by DJ CLAP.
We're magazine guys and this is our first radioshow, so please be patient with us!
Thanks for listening,
Your Team TISSUE
PS: Please mind our cool intro jingle made by sweet Miss M.E from L.A. !