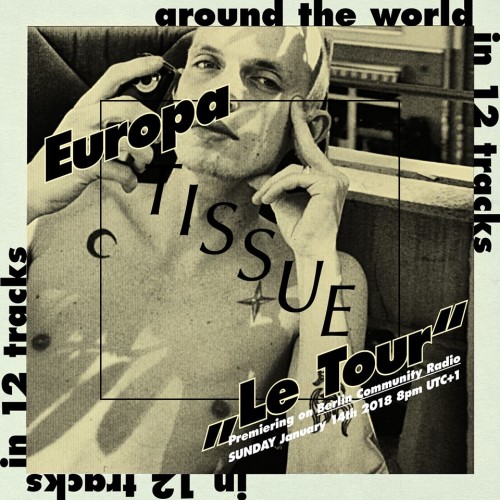 TISSUE Magazine Mixtape 55 by Europa premieres Sunday, January 14, at 8 PM on Berlin Community Radio
AROUND THE WORLD WITH EUROPA
"Le Tour" is a collection of 12 unreleased tracks by Europa. Each one is inspired by a city the artist has visited over the last years and compiled together to share with his friends and our dear readers. A limited edition of CD-Roms including a booklet featuring personal visuals to each track will drop a few days later.
Bon voyage!
Cover photo by Amanda Charlott
Visitez:
www.berlincommunityradio.com