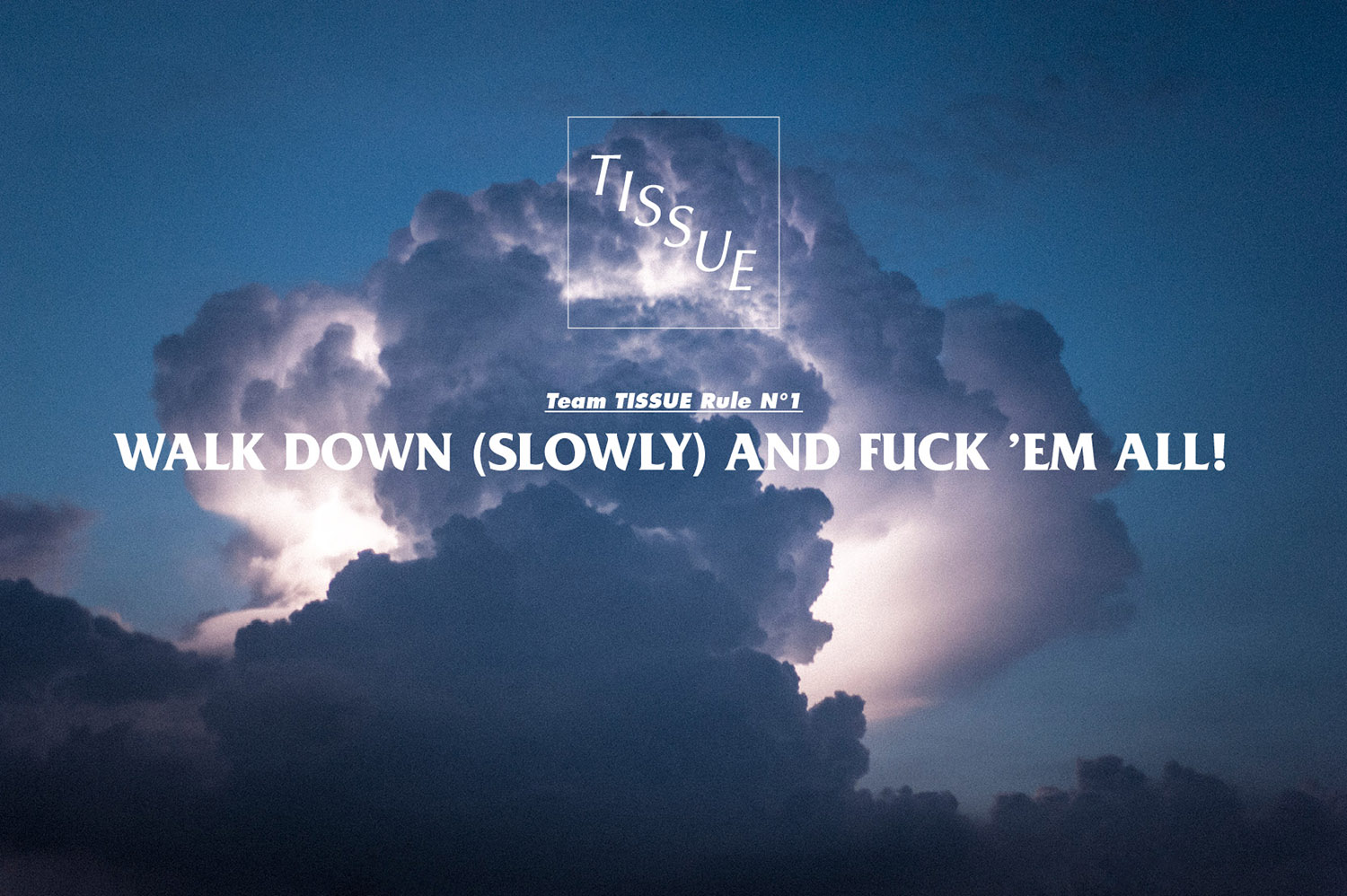 WALK DOWN (SLOWLY) AND FUCK 'EM ALL!
The first Team TISSUE Rule is based on a quote from Dennis Hopper's movie "Colors" from 1988 where Robert Duvall is telling Sean Penn a little joke about Papa Bull and Son Bull:
There's two bulls standing on top of a mountain. The younger one says to the older one: "Hey pop, let's say we run down there and fuck one of them cows." The older one says: 'No son. Lets walk down and fuck 'em all!"
Which sounds like a marginal story is the ground rule to TISSUE's success: Don't let yourself be fooled by the (assumed) achievement or pace of your competitors or anybody else. Don't let anybody or anything put any pressure on you or make you nervous ending up making mistakes. Take a deep breath, observe the situation, do your thing your very own way and pace then fuck 'em all when the time is right. Period.
By Tim Bruening (photography) and Uwe Jens Bermeitinger (words)
Special thanks to Julia Holtz