One observes the city burning out over the years. In his first solo exhibition I Been Here For Years, Johannes Sturm comments on the decay of a subculture. Gradually, bars, clubs, and socio-cultural destinations are disappearing. Prohibitions and restrictions are stifling the nightlife. Yet creativity feeds off the nocturnal magic.
On the threshold between yesterday and today, around six in the morning, a fire broke out in front of the Kornhäuschen. The fire spread to the art institution and entered the building. What remains is a place of destruction, which the artist takes as an opportunity to point out what was left of the night.
The exhibition documents a feeling, a look in the mirror, drawn by the night. A spark of hope, the greeting on the wall. Snap frames fix memories, no trace of posters. The imprints form a testimony and replace interchangeability. Pencil on paper is erased and manifested. The smell of fire, the sound of walking on broken pieces, the exhibition space forms ruin and new beginning simultaneously.
I Been Here For Years is a response in ashes.
[Words: Louisa Wombacher;
Photography: Oliver Sommer]
×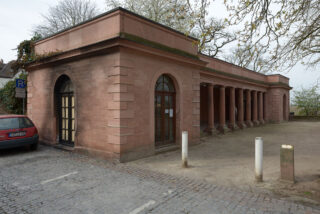 Johannes Sturm
I Been Here For Years
Kornhäuschen — Aschaffenburg, Germany
19 March — 17 April 2022
Curated by Louisa Wombacher