You can try to do everything right and follow the streamlined boredom of political correctness. Or you don't give a fuck. Mercedes has made the latter her subject, which the b-movie director and dominatrix masters like no other. In her latest film 'Honor Killing' she tells the story of a Muslim girl who is raped by two white men, punished by her father with death for her lost innocence, survives and then returns as a man-killing avenging angel. We wanted to know why Mercedes dares to dance on the minefields of taboo subjects and give the middle finger to all who see their "good taste" endangered. Please note: honour killing and femicide is an intercultural, international and interreligious phenomena.
INTERVIEW: LORENZ HARTWIG
Your current film deals with honour killings. However, without the usual consternation and a female victim role — why was it important to you to tell a different story?
I guess I never saw myself as a victim even though I've been through some shit. Plus I like reversing the gender roles in my movies. I'm more interested in depicting bad ass women doing shit. That's why I love grindhouse movies, all those crazy 1970s epics that feature women on the road of revenge. Like one of my favourites They Call Her One Eye. I used the classic set up and even shot Honor Killing in the style of a 70s b-movie.
What is your personal connection to honour killings and why did you choose this subject?
I think it's sad that it's taboo, this shit needs to be talked about. I was pissed when I discovered that this barbaric thing was still going on. The logic of it is ridiculous. Its ancient tribal shit. If someone watches this movie, maybe they will goggle honor killings and learn a bit about it. I'm not known for making educational videos, but hopefully this sheds some light on the subject. Hopefully. 
To what extent is it important to you to explore the boundaries of good taste, beauty ideals and role models in your work?
I don't like to do what others are doing in general. Which turns out to be pretty safe or so-called good taste. That shit is boring to me. I think people who are into that stuff have bad taste, but thats my taste. I like the crazy cinema so my tolerance is higher than someone who just watches Disney movies. To me the stuff I make is no big deal, its the stuff I like to watch. As far as beauty ideals and role models, my casting is also what everyone isn't doing. I cast whoever is interesting, because of what they can bring to the character and such. I like real people or outcast types. Compared to the mainstream method of casting cardboard cut outs. They're the ones pushing these typical looks as the standard. I'm not part of that world so I'm free to explore and present different folks who aren't being seen in the mainstream. Free to explore just about anything. That's the beauty of making films in the underground. It's a great alternative to the same old shit being pumped out up there. 
What role does sexuality play for you and to what extent do you understand it as a form of political expression?
Sex is a huge part of me. I really got involved in the kink community in San Francisco, even became a Dominatrix. I'm also a huge exhibitionist. I just like to get naked, so naturally you'll see a lot of my ass in my movies. My sex interest obviously makes it way into my movies. I think nudity and sex are totally natural aspects of human life, so I don't see why people get so prudish about these things. I put it out there as I think it should be normalized. 
Fashion feminism with its messages like "body positivity" has become a mainstream phenomenon. It has become as pop-cultural on Instagram as avocado toast. What do you think of that?
I don't really follow the current trends. Seems like it's pretty focused on weight and what to eat, it doesn't really feel like a woman's issue specifically. I'm sort of old school when I was young and pretty militant, body image to me was about not giving a fuck about what you look like, or care what society or marketing campaigns tell you is beautiful. I realized your looks should be a low priority. I took the old philosophy that what is on the inside is more important. You can fix your fucking hair up or groom yourself, none of that shit matter. If you're an asshole inside then that's that. And this message can apply to men and women so it transcends Feminism really. I think it's hip to use that Feminist label, but there's alot of posers out there. I met self-proclaimed "filmmakers" who have never made a film. If you sport the label then you better be doing your fucking part to earn that title.
Your work is never quiet, shy or reserved. It's loud, wild, anarchic. And above all: humorous. Is it actually allowed to make fun of everything?
I don't take myself too serious, and that also bleeds into my movies for sure. Most people do a straight drama, a straight comedy or whatever. But that's all formula. My recipe is mixed. I don't like to be too heavy handed with the message. I don't want people to be bored out of their minds, I still want there to be a good balance of entertainment and message to keep them engaged. Eighty percent of the time they will be laughing, then next moment they could be shocked and disgusted. It's a ride. 
How do you want people to react to your work and how do you want to be perceived as an artist?
They can love or hate my movies. I would like for them to remember that crazy movie they watched years ago. Maybe they just remember that one scene. At least I wouldn't be creating forgettable work. If I could traumatize someone for life, then that's the highest compliment I could get. 
Visitez:
https://twitter.com/mercedesthemuse
https://www.instagram.com/mercedesthemuse/
https://www.troma.com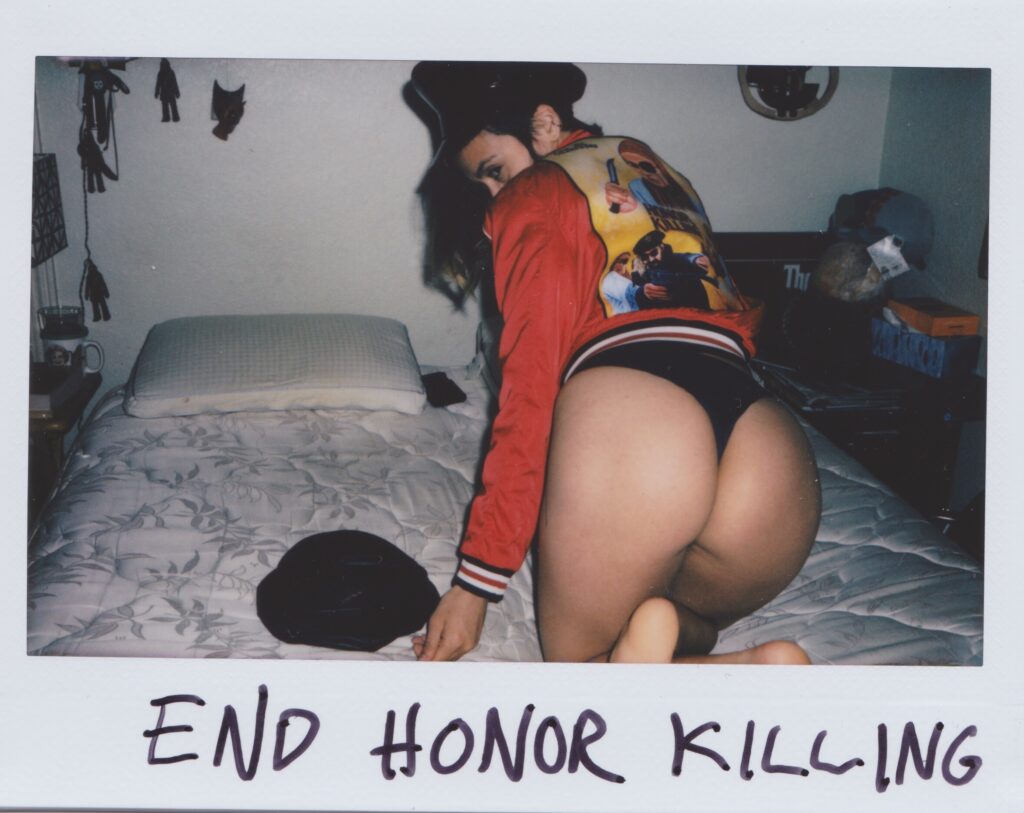 "If I could traumatize someone for life, then that's the highest compliment I could get."
×