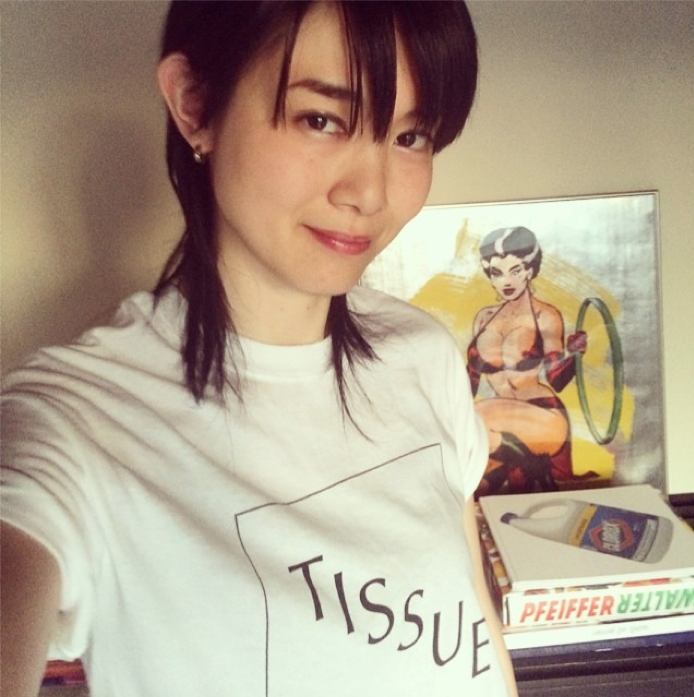 Marginal Press, our distributor in Japan run out of TISSUE shirts in nearly one week. What a big surprise. Dear Japanese people, please be patient, we'll be able to re-stock after the holiday season. Promised.
There are still a few shirts left in our online store: http://bit.ly/VFYV2I
On that picture is the lovely head of Marginal Press Yumiko Ohchi in her first selfie. Gorgeous!