Kristina Podobed is the only one photographer who will tell you the truth: her project has been born out of boredom. Podobed's ongoing series depicts her long-time bestie Anya, an eccentric self-mocking Ukrainian blonde with gap teeth who loves flooding Instagram with oceans of tears and lines of mad love for her boyfriend Maxim.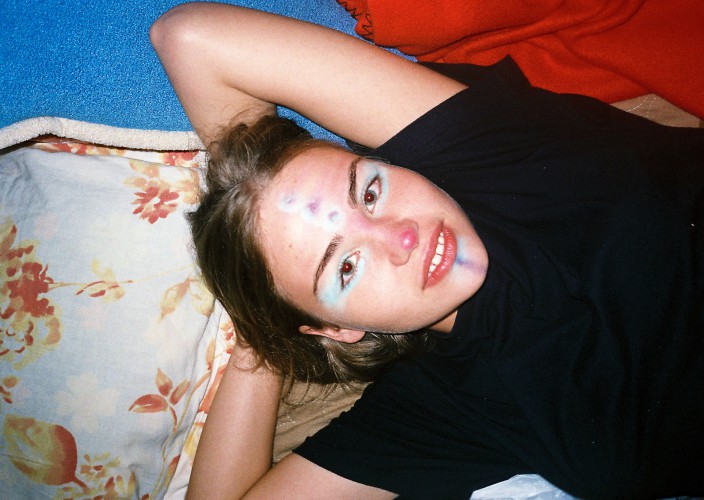 "I like Anya because she is kinda charismatic. Cool and funny and beautiful and so on. She's not always willing be to be photographed but to me, she's the most appropriate", Kristina confesses. "You know, most people start posing or worrying how to look better when somebody's trying to take their picture. But she's not doing this shit. And we're spending hell of a time together as we are best friends. I don't know… We're kinda having fun together… I am introvert, Anya is extrovert. Phlegmatic and choleric. Yin and Yang."
The documentary process started when the girls were hanging out together, not knowing how to entertain themselves. Now they know.
You'll get to know it too – with a little help from me, the silent observer of the girls' communication. To smell that rosy scent of female friendship and idleness, and to share some words of wisdom from Anya, follow ORACLE WITH ANYA on TISSUE from now on.

Words: Ira Lupu
Photography: Kristina Podobed

Visitez:
www.iralupu.com
www.kristinapodobed.com