Since the second edition of TISSUE magazine, we consider ourselves lucky to be able to call Martin Eder a constant collaborator. When we first met him for an interview for N°2 we got a detailed and intimate insight into his working methods and his accompanying thoughts. For N°5 it was Eder's breathtaking image of model Valerie Mevegue, who he met at the previous issue's launch evening at the Societé de 032c in Berlin, that graced its cover: an impressive image of a black amazon.
Eder's most recent work Those Bloody Colours is shown until 23rd May 2015 at the Galerie Eigen + Art in Berlin. Eder depicts warlike women in a real heavy mood in large-format oil paintings, among them Lily McMenamy, daughter of fashion icon and grunge heroine Kristen McMenamy. He drew women in historical armor and torn linen fabrics, amazons armed with swords, their faces with tracks of combat, fatigue and gloom – yet with a resolute expression.
As with his earlier work, hypnotism is a central theme and source of inspiration: Being a trained hypnotist himself, Eder tries to break with the habit patterns of the viewer and the perception of his art by means of hypnosis and its influence on the subconsciousness. The master is back, obviously!
Please see below some pictures of the exhibition captured by Timothy Schaumburg as well as unshown drawings and personal notes by the artist himself.
"Sound trumpets! Let our bloody colours wave! And either victory, or else a grave."
(William Shakespeare, in King Henry VI.).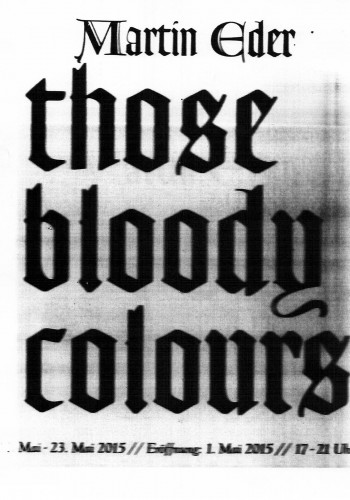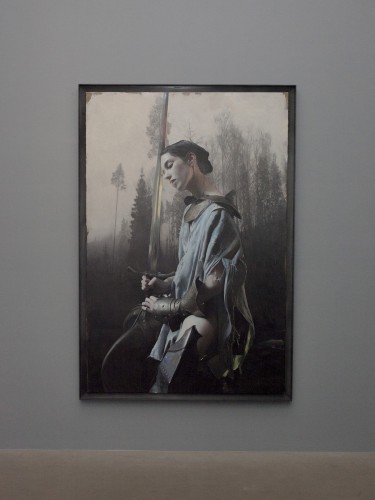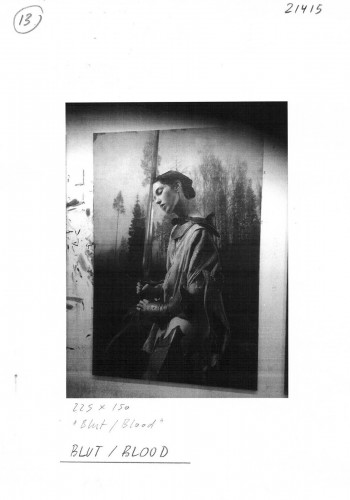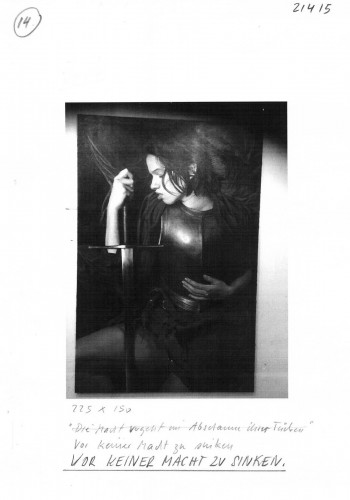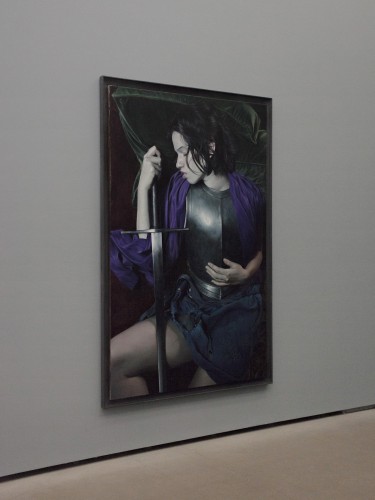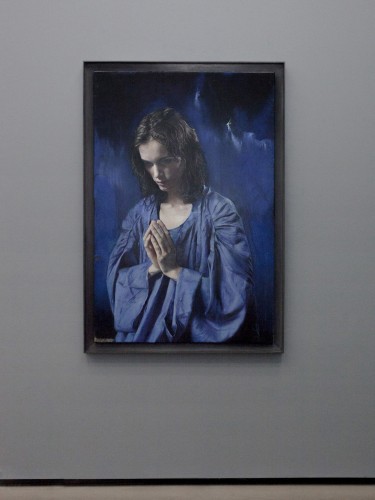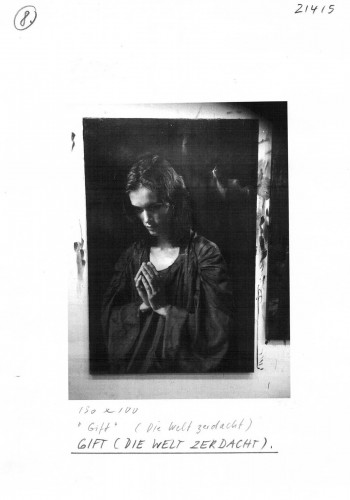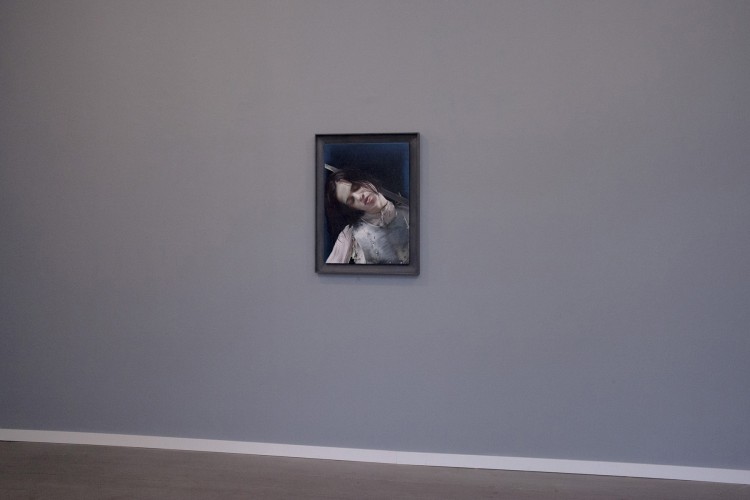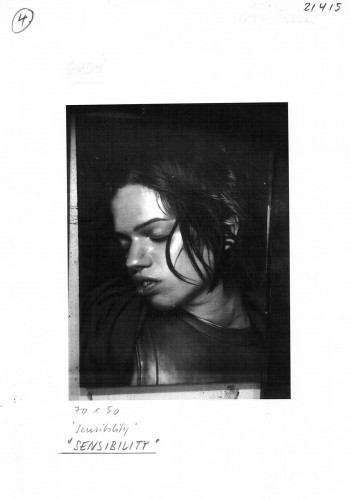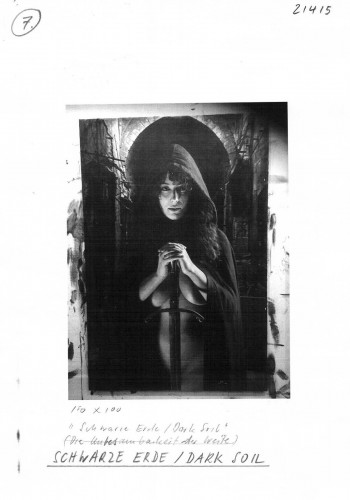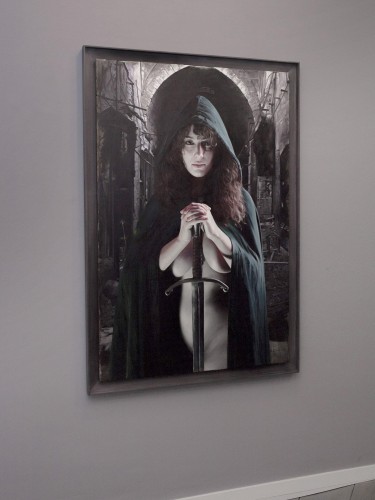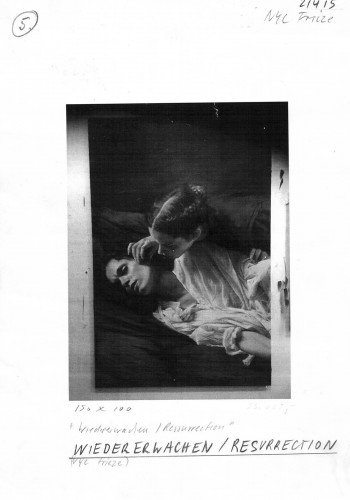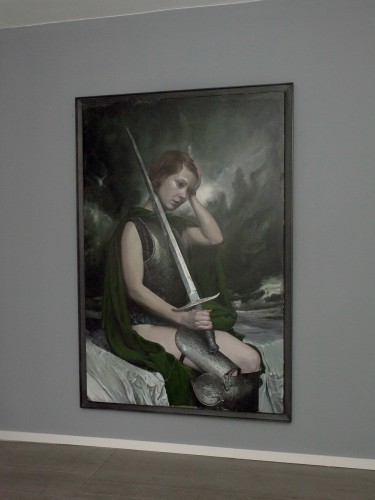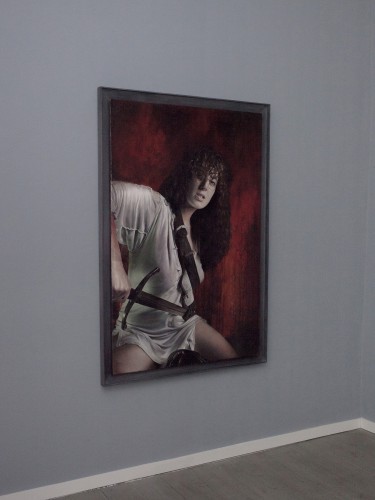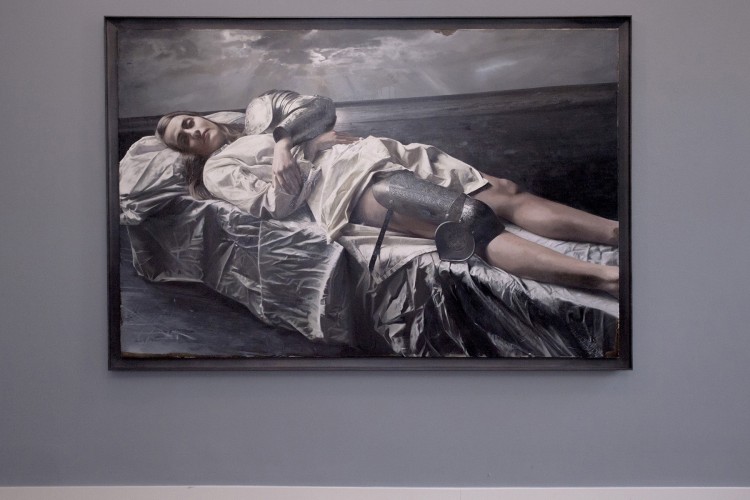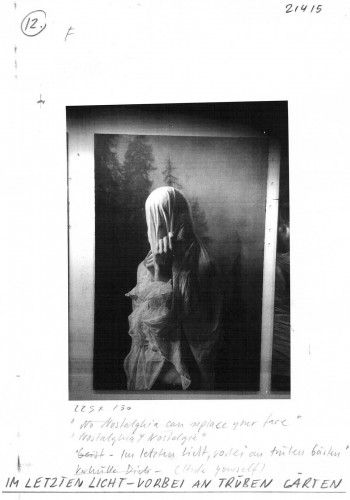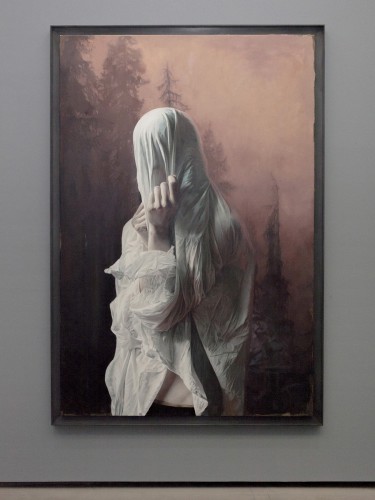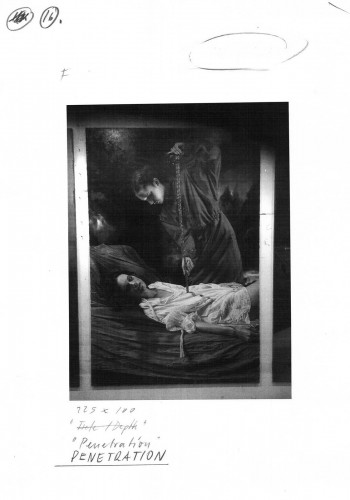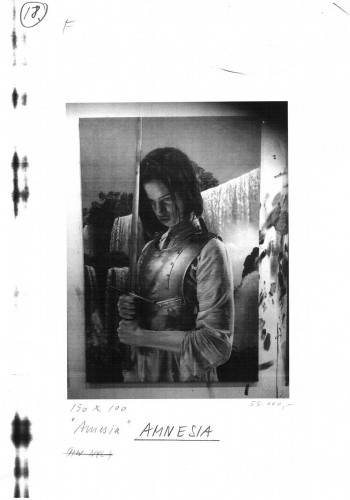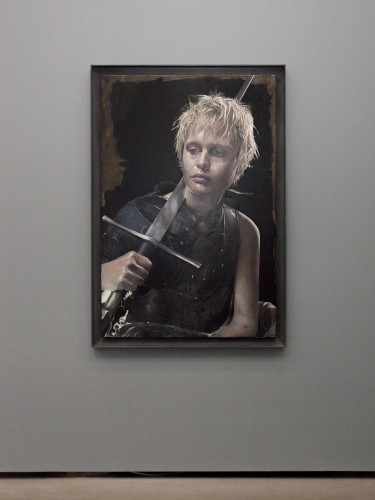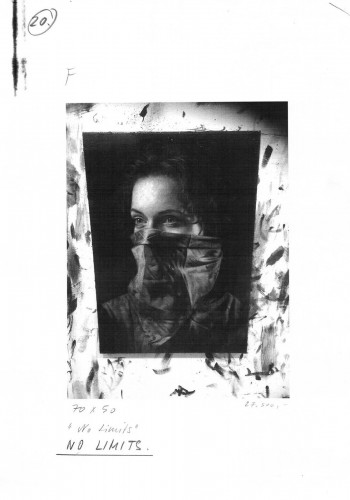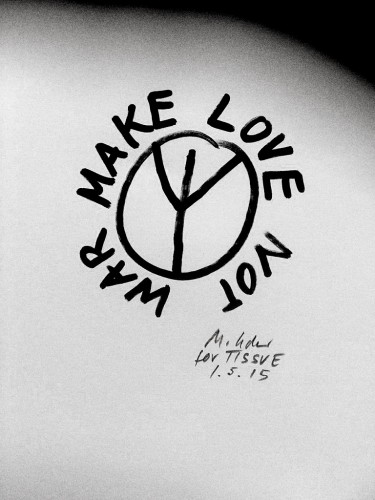 Photographer: Timothy Schaumburg
Text: Phillip Schmidt
Visitez:
www.martineder.com
www.eigen-art.com