The idea of what constitutes good art in Post-Maidan Ukraine still seems to be rooted in the old principles: work hard and conform to established standards of beauty. Sure, success might eventually come — though even that is unlikely due to a poorly developed infrastructure of galleries and collectors — but what's worse: the output generated by the traditionalists is more decorative than avantgarde. Those who challenge the standard aesthetics, on the other hand, are definitely not marketable and remain unnoticed, says Liubov Kucheriava. An artist better known as Love Curly.
interview: LORENZ HARTWIG
photography: LIZA VOROZHEVSKA & CHRISTINA TSANAVA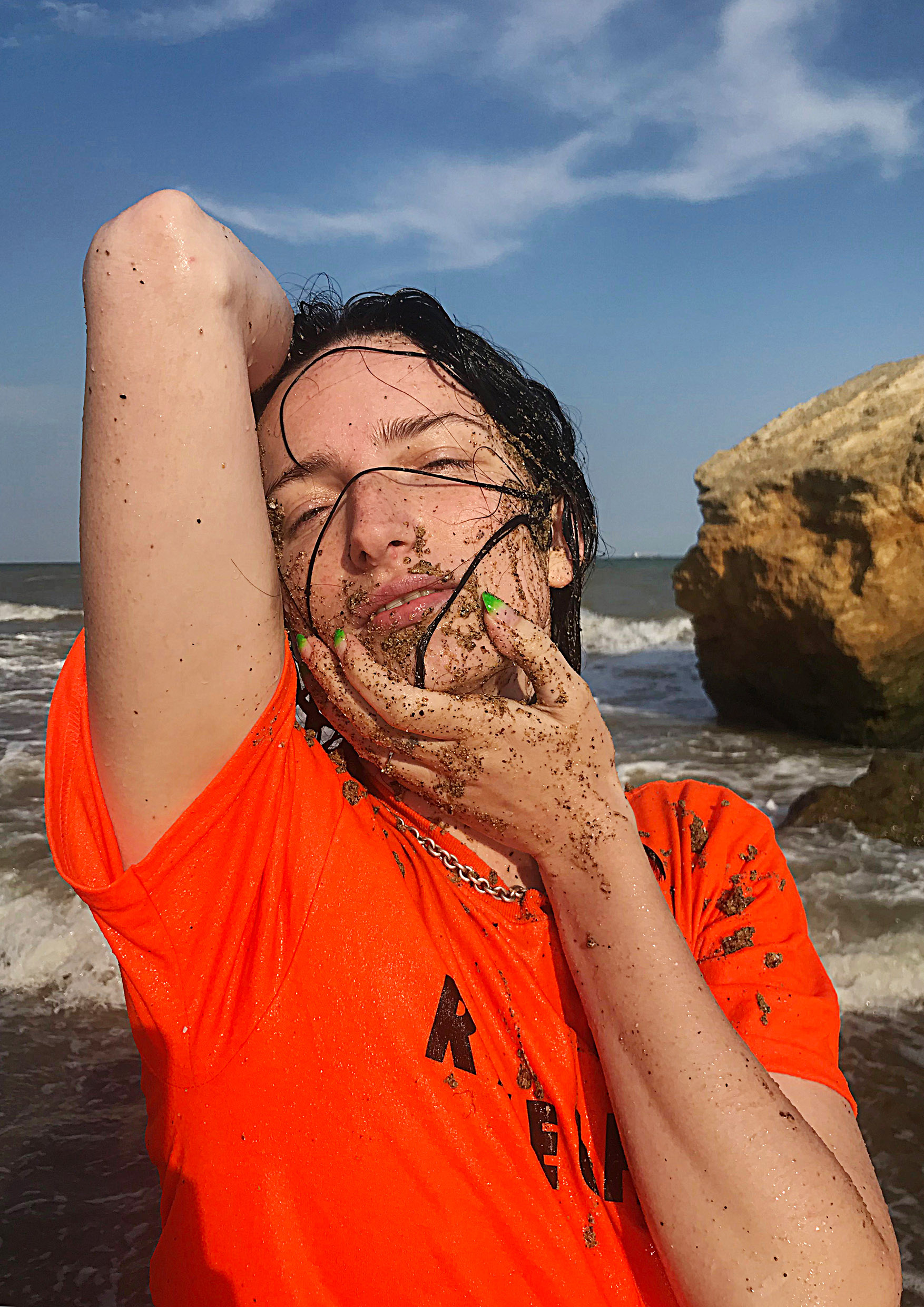 "I believe that artificiality destroys the most fascinating aspect about sexuality: it's always the flaws that turn you on in a magical sense."
Needless to say, the Kiev-based illustrator falls into the latter camp: Love Curly's work always seems to challenge traditional standards of beauty and the general comme-il-faut. She counters them with an art brut approach that appears to be infantile yet highly sexual. 'My works are ironic and don't meet the mainstream conception of beauty because I create these images through my distorted prism, through my vision,' states Liubov. She wants the viewer to experience sexuality from her subjective perspective, with all its humour and imperfections. She is tired of the way sexuality is depicted on the internet with its gazillion porn sites where the sheer surplus of explicit content creates a very primitive attitude towards sex. 'I believe that artificiality destroys the most fascinating aspect about sexuality: it's always the flaws that turn you on in a magical sense,' claims Liubov. All her images are created in one go, triggered by the mumentum of a spontaneous emotion — not by rational thought.
'Drawing is a vital necessity to me. I start to suffer when commercial projects drag me in,' says Love Curly, who makes a living as a window decorator and set designer. Even though she appeared on the cover of iD Magazine, worked for Berlin mag 032c and took part in TISSUE Magazine's Ukraina Strong exhibition in Hamburg, she still finds it hard to make a living in a city where the average income is EUR 300 per month. The old adage 'a great artist is a hungry artist' might be true in some sense, yet it is fairly obvious that the creative potential of Liubov's generation is mostly going to waste. And it is also true that the West did not exactly better the situation, but rather exploited it. When post-soviet style all of a sudden dominated the catwalks in Paris, London and Milan a couple of seasons ago, the self-appointed representatives of pop culture came to Kiev to tell the story of the local scene. 'The journalists who came to visit were nice and friendly, but they had a preconceived opinion about us and our lifestyle. They put us in a fancy frame to sell their picture of what's going on, but failed to dive into the essence of what was really happening,' reports Liubov, who then decided to refuse to give any interviews.
"Drawing is a vital necessity to me. I start to suffer when commercial projects drag me in."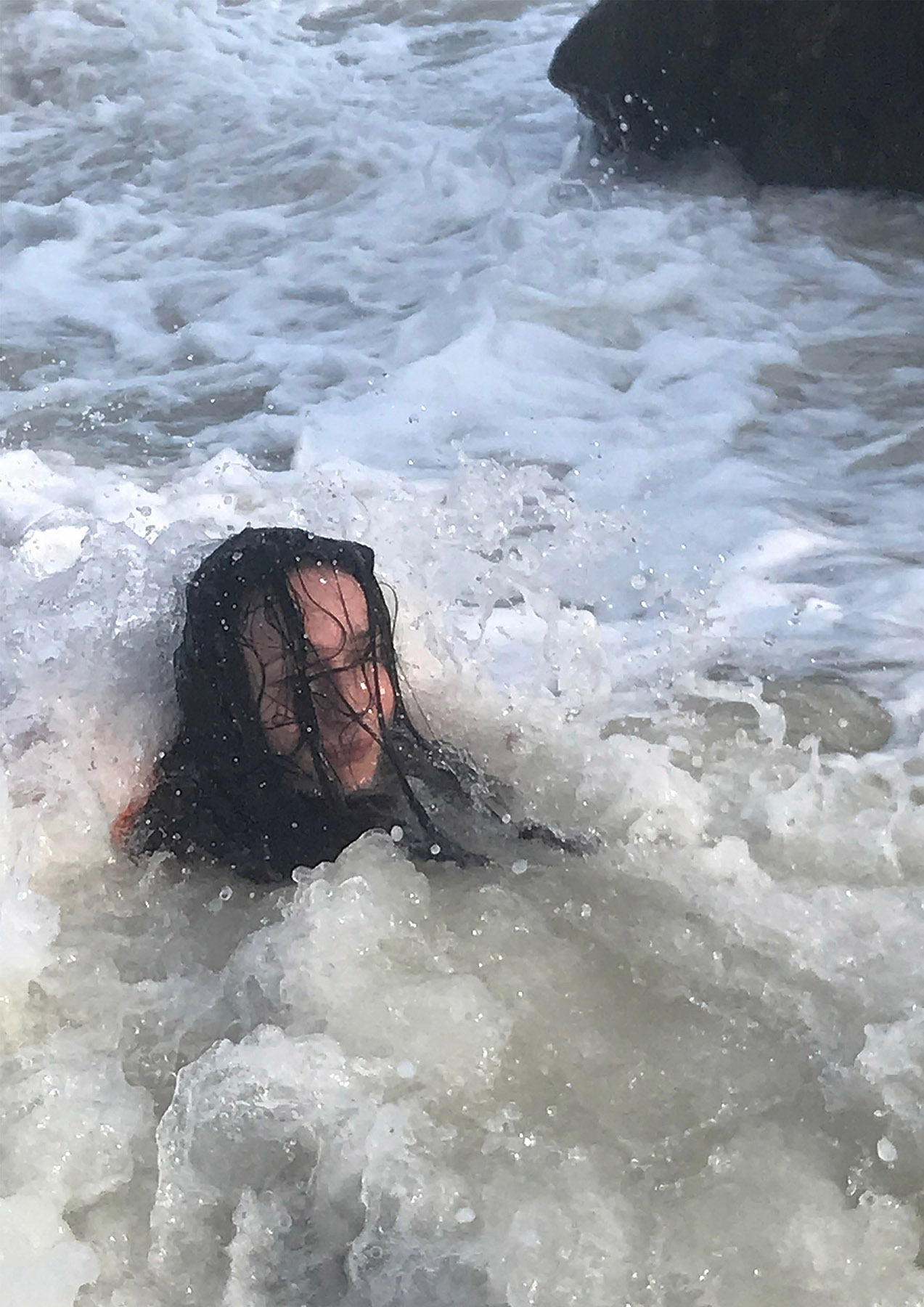 As a result of the superficial coverage, Ukraine, and especially Kiev, became a playground for new-style hipsters who sought the adventures of a retro-futuristic '90s rave lifestyle with cheap food and drinks — rendering the real protagonists of the scene bit-part players in its staging. Yet under this pop-cultural surface extends a universe of complex issues that Liubov addresses in her art. Prominent among them the role of women in Ukrainian society. 'I often meet attractive girls who intentionally hide or suppress their sexuality due to their fear of being labelled as a slut,' explains Liubov. One might think that nowadays being a self-entitled feminist is enough to give you a legitimate voice as a female artist. But Liubov is strictly against this opportunistic zeitgeist. 'We women in this post-soviet society are caught in a clash between the ancient idea of our role as wives and mothers, in which we are supposed to be satisfied with doing the cooking and cleaning the house, and the freedom of expression and self-realisation that is one of the main promises of the 21st century,' Liubov states.
In a country that is caught between the EU and Russia and petrified by an underlying instability, female empowerment could step in to fill this vacuum — if the expression of individual voices could lead to the formation of a bigger movement. Liubov knows that freedom has to be claimed. 'We don't have a proper girl gang yet, but we are in the process of creating one. I hope that we'll be able to grow and that we can support more and more female artists,' says Liubov.
Sticking to the rules is no longer enough. And if commercial success is no longer a benchmark, true art can be made. By doing exactly that, Liubov and her girls will shape the future of the Ukrainian art scene – no matter whether anybody is watching: l'art pour l'art!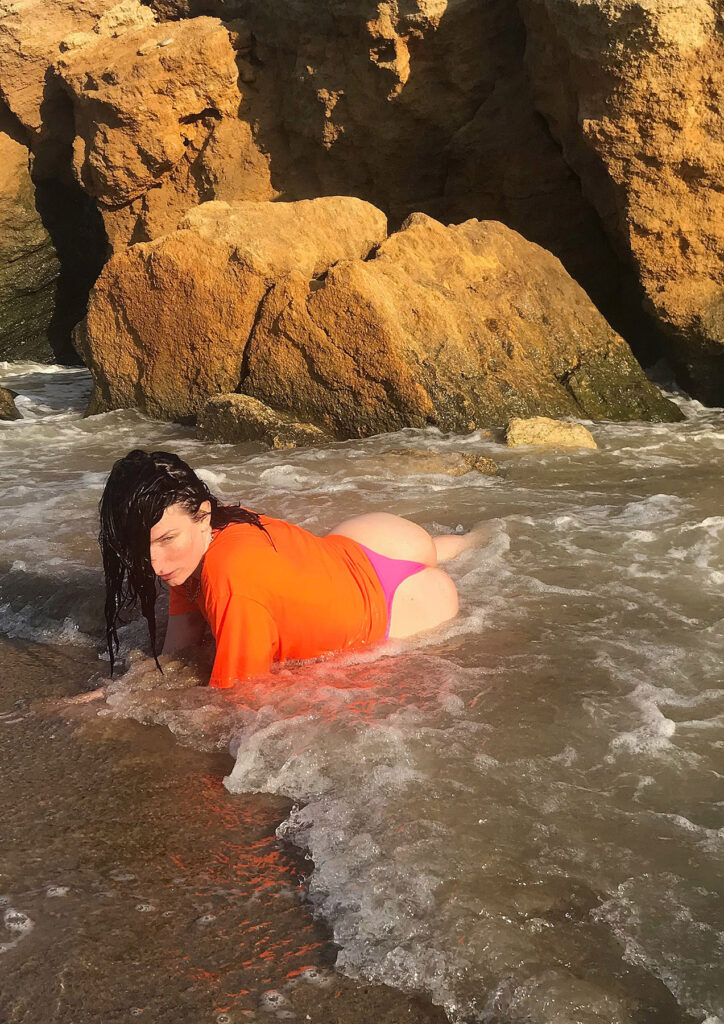 "My works are ironic and don't meet the mainstream conception of beauty because I create these images through my distorted prism, through my vision."
Visitez:
https://www.instagram.com/lovecurlyprivate/
×