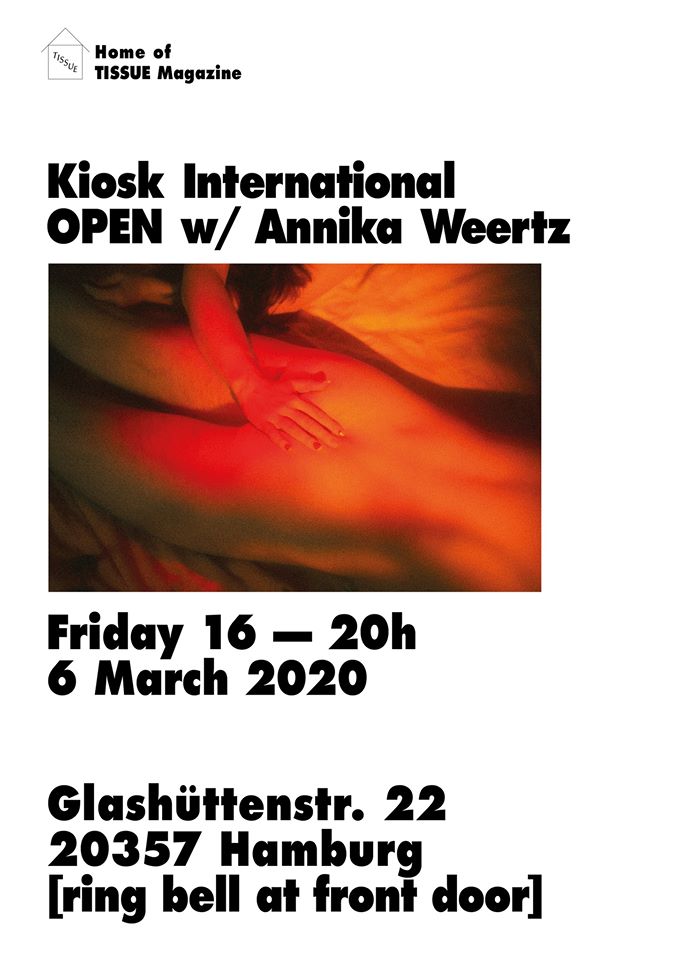 Feel invited to come by: video and photo series by Annika Weertz to be revealed.
Kiosk International – OPEN w/ Annika Weertz
Friday 16 — 20h / 6 March 2020
Glashüttenstr. 22, 20357 Hamburg
[ring bell at front door]
Enjoy the show [tgif], grab drinks, t-shirts, bags, TISSUE N°666FFF, back issues, rare prints, editions from overseas and juice. See you there (2nd floor).
Home of TISSUE Magazine