Morph is a Copenhagen-based visual community and creative studio, founded to create a space for artists looking to broaden their works' social impact and reach. Born out of Copenhagen's youth cultural movements, Morph explores visions of tomorrow's society by re-thinking conventional narratives and aesthetics – hacking commercial platforms with an activist agenda.
"We've been missing a platform for radical visual culture and debate in Denmark that doesn't shy away from commercial partnerships by default", explains Marco Stoltze, Morph's co-founder and creative director. "The borders between art and commerce are increasingly dissolving, we're really excited about making use of that to create real impact. People around us start understanding that."
Morph's core community consists of fifteen creatives working on the intersect of video, photography, animation and music. At their studio, the group develops and produces activist visual campaigns, both self-initiated and in partnership with the public- and private sector.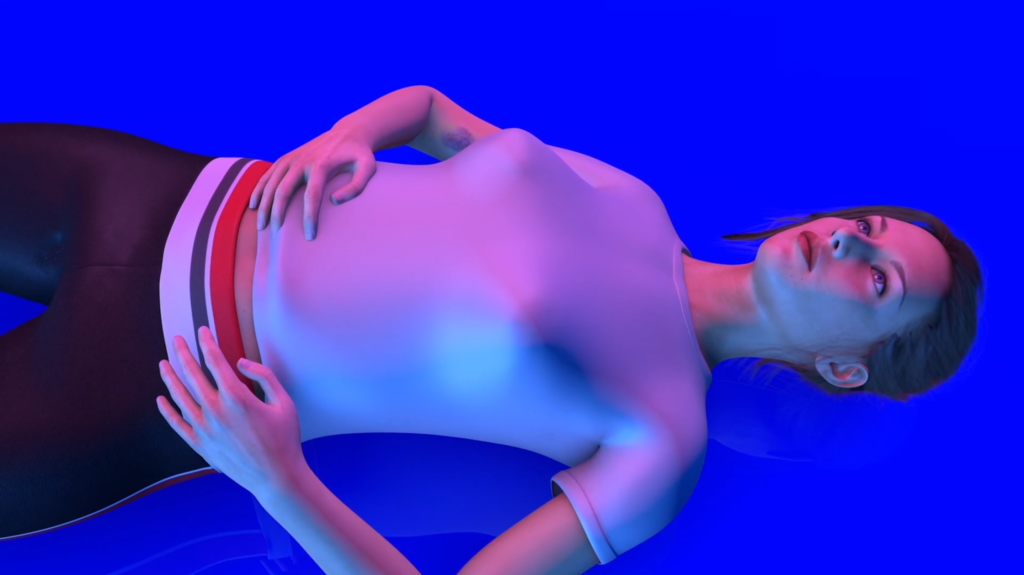 THE LAUNCH TRILOGY
Early in the process of establishing Morph, the diverse and different artistic work processes surfaced within the community. It therefore seemed obvious to begin, as a first experiment, by collaborating on a video series to establish a communal practice.
The result was the following launch trilogy with three very different works, joint however in their exploration of the Anthropocene Space: being alive and sentient in the age of our own impacts. The interpretations pictured in the three launch works range from the human body in its relationship to itself and the desolate industries of humankind, the individual in the wastelands of nature, to, perhaps, the most Anthropocene space of all; the completely digitally animated. "The Launch Series" is Morph's first creative collaboration as a community. Its videos were developed and produced across three teams. It is a dive into the collaborative promises of our community.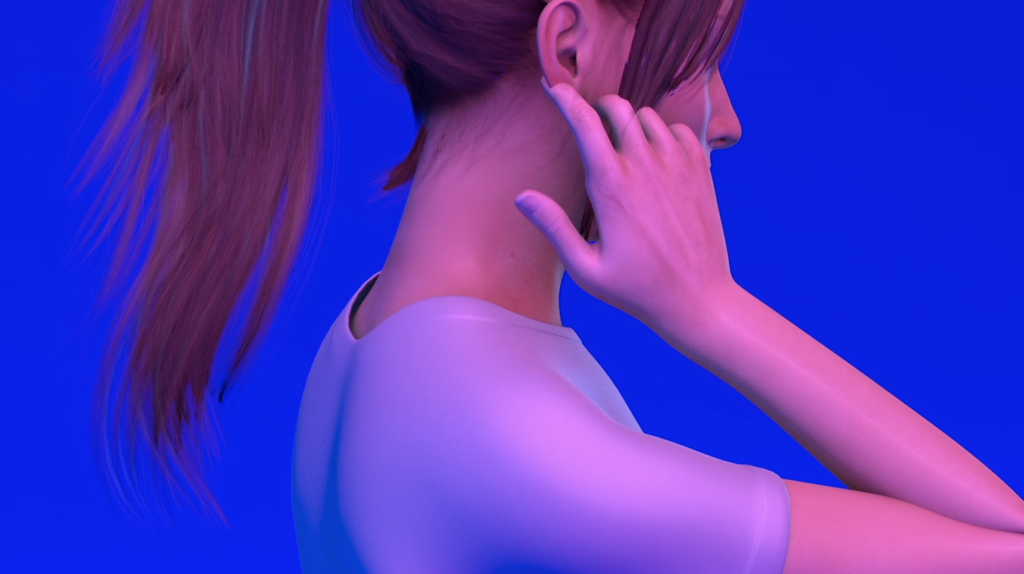 ABOUT 'BRUISES'
One of the teams consisted of Freja Sofie Kirk and Amalie Smed Dawids, who jointly explored the architectural material of CGI animation through a meditation on the eerie and violent standardisation of the body – through the colour blue, a questioning of surface, language and reality.
"Early in the process, Amalie (the animator) and I talked about the fact that CGI models cannot touch themselves – that there will always be either space between two surfaces or that the surfaces will intersect.", states Freja Sofie Kirk.
"Generally, I'm very interested in working with medias materiality as a visible part of my works, that the medium through which the work is viewed is an integral part of the experience and therefore it was obvious to work with a body that was unable to touch itself."

"CGI models are standardised on the basis of a specific ideal, which in itself is violent. We wanted to create a protagonist that was asymmetric, with a few pimples and with wider hips. This caused her arms to go through her hips and thereby her construction became visible. We chose to include this in the work, thus allowing the language of CGI and its boundaries to dictate the outcome more than attempting to conceal these aspects of the material.
The film also tries to ask questions into reality and how language affects our perception of reality. The fact that something becomes clear and something else becomes invisible through articulation or lack thereof. There is a similarity between language and animation.
In general, I am very occupied with of how images and digital media change the reality and our perception of it and how the digital cross the screen and materialises itself physically.
Many of my works make use of recognisable imagery, which are often from a commercial or pop cultural context. By deconstructing or dissolving them, I try to investigate the mechanisms and desires that are connected to them."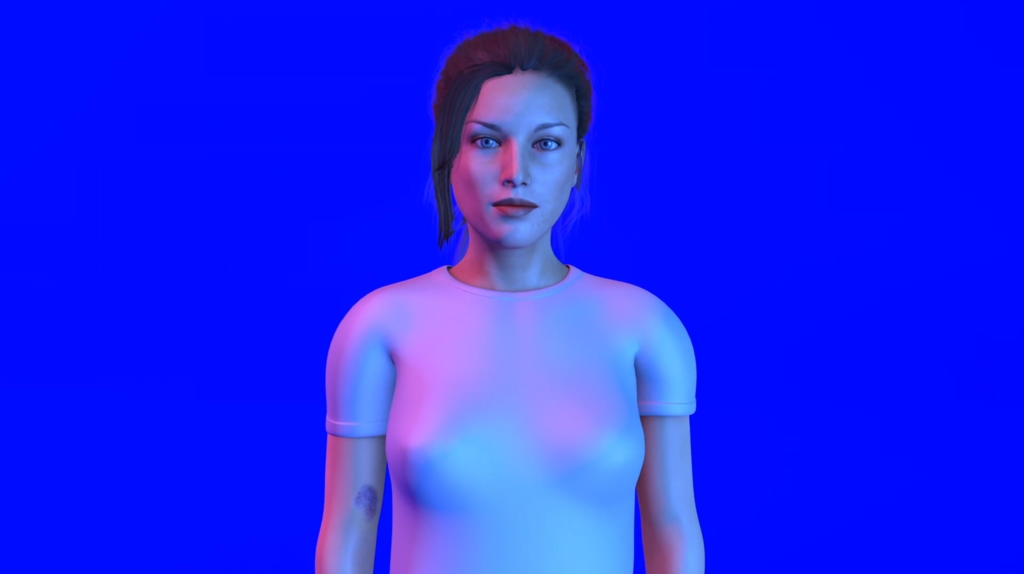 Freja Sofie Kirk works with images. She's originally trained at the Copenhagen-based photography school Fatamorgana. She recently spent a month in Miami to document the urban culture there, and currently attends the Royal Danish Academy of Fine Arts.
Amalie Smed Dawids has, despite her young age, been a prominent feature on the Danish art scene for a number of years. Self-taught in Cinema 4D, she started animating in 2014 and has freelanced internationally since. Amalie is known for her stylised animations with a clear feminist angle, and has worked with prominent artists, musicians, festivals and magazines.


Director: Freja Sofie Kirk
Animator: Amalie Smed Dawids
Producer: Marco Stoltze
Cinematographer: Philip Jørgensen
Music: Christian Tranberg