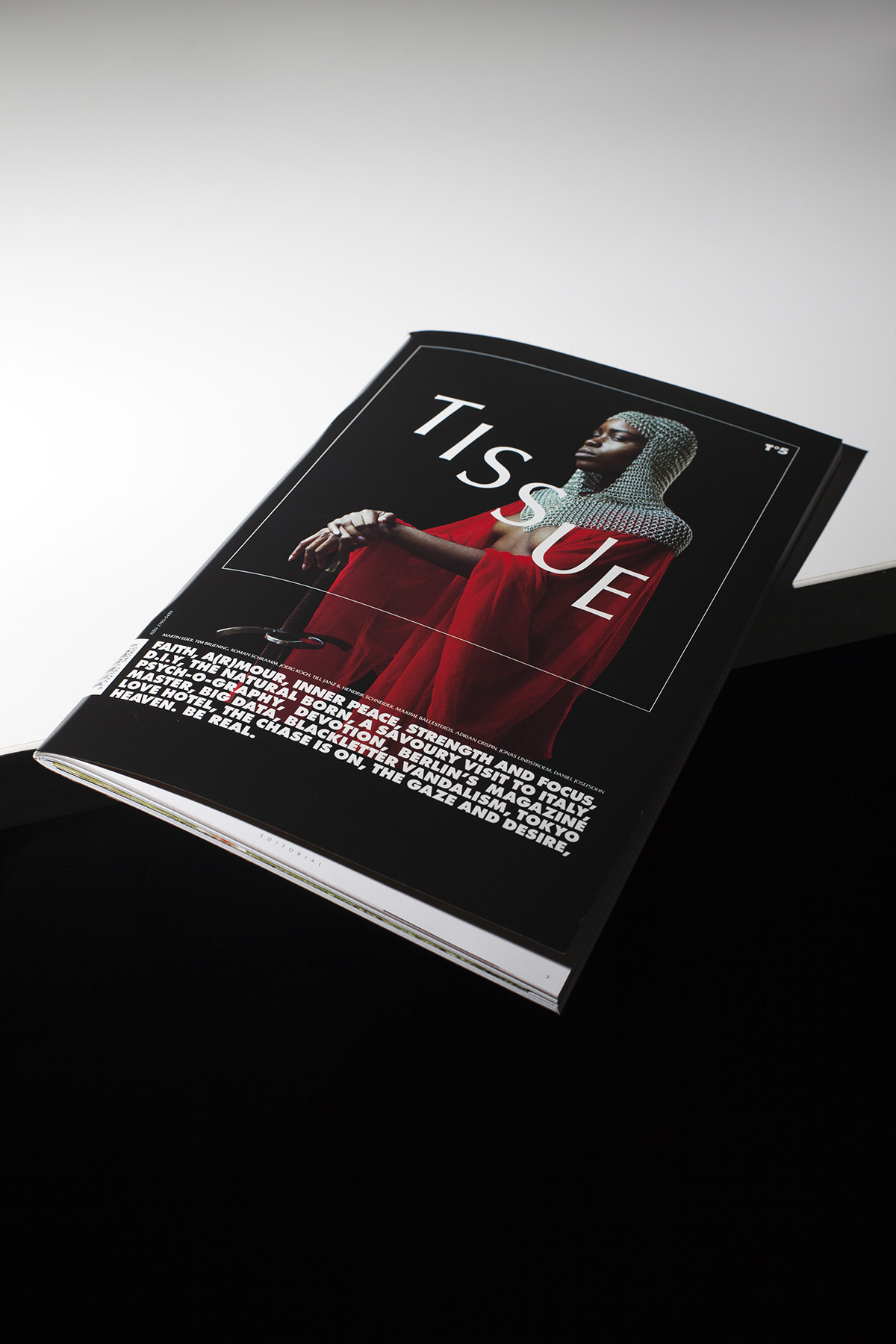 Save yourself 1 of 2.000 copies worldwide!
TISSUE N°5 is finally out. You can get it here:
Do you read me, Auguststr. 28, 10117 Berlin
soda, Rumfordstraße 3, 80469 München
Gudberg, Poolstraße 8, 20355 Hamburg
Or order it worldwide in our online shop now and get it asap: store.tissuemagazine.com
Please allow TISSUE N°5 1 – 2 weeks to hit the stores in Japan, North America and Europe.
––
Cover shot by MARTIN EDER
132 pages of highest print quality on several fine art papers plus a supplementary poster (36 X 58 cm) by DANIEL JOSEFSOHN.
Portraying Sarah Schoenefeld, Jennifer Abessira, Meghan Edwards.
Interviewing Joerg Koch of 032C. Showing Zelle Asphaltkultur.
Featuring Martin Eder, Tim Bruening, Roman Schramm, Till Janz & Hendrik Schneider, Maxime Ballesteros, Adrian Crispin, Jonas Lindstroem, Daniel Josefsohn.
––