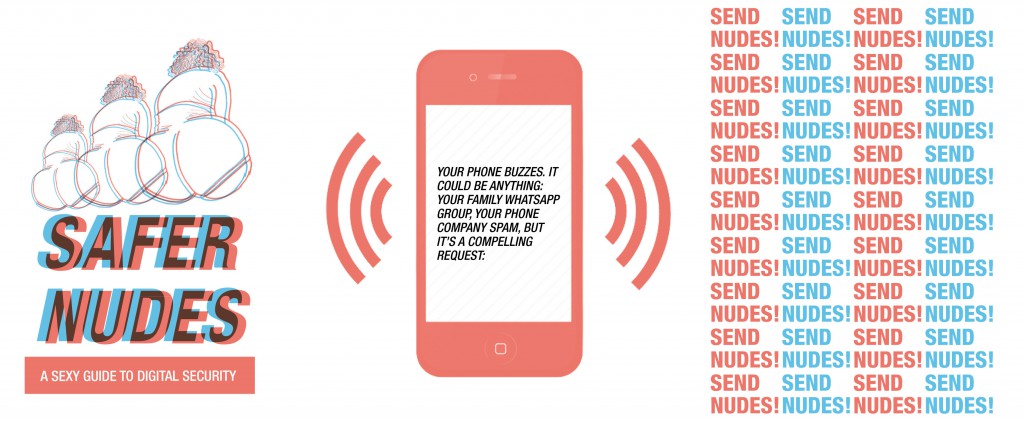 Check this out to make sure that your selfie secrets remain secret!
This guide is provided by codingrights.org, a think-and-do tank lead by Brazilian-born women that aims to advance in the enforcement of Human Rights in the digital world by integrating usages and understandings of technology into policy making processes.
Print out the PDF files attached and fold them right.
Safer Nudes – A Sexy Guide to Digital Security | Page 1
Safer Nudes – A Sexy Guide to Digital Security | Page 2
A Short Guide to Folding an Eight-Page Mini Zine